#Sweatworking With a Ninja Warrior Workout at ENRGi Fitness
We're always striving to do something new for #Sweatworking, whether that means an entirely new location or a different sort of workout. For November's event, we took over ENRGi Fitness for a new kind of workout that challenged everyone, no matter their fitness level: an American Ninja Warrior Workout.
While we didn't exactly have a mountain to climb, we had no shortage of things to swing from.
This challenge had the group using the entire space at ENRGi Fitness to train for the Ninja Warrior arts and  – when they were ready – they were set free to compete to have the fastest time through the course.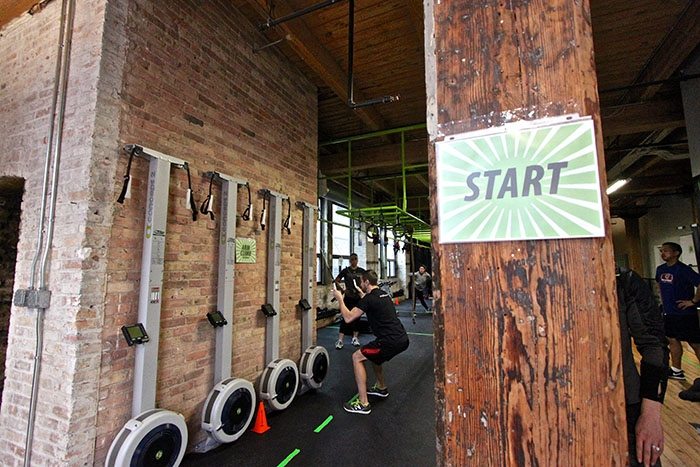 With 12 total obstacles across the gym, we spread the group out to let everyone spend time at each stop on this tour of obstacles. With everything from rope climbs to tire flips to muscles ups, this course was anything but a walk in the park. But like real Ninja Warriors, you have to have a strategy to get through the course.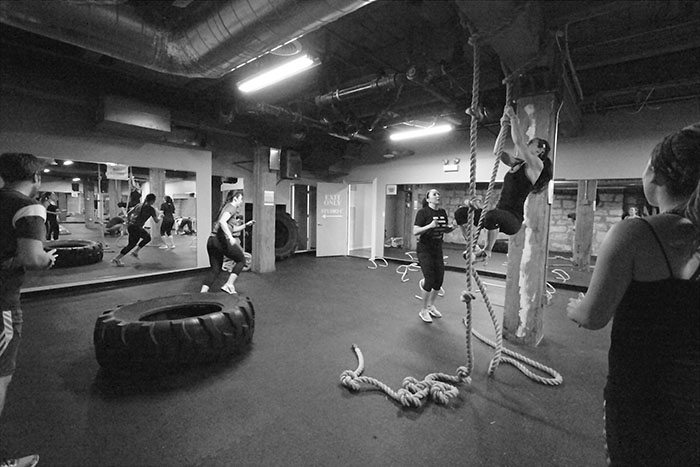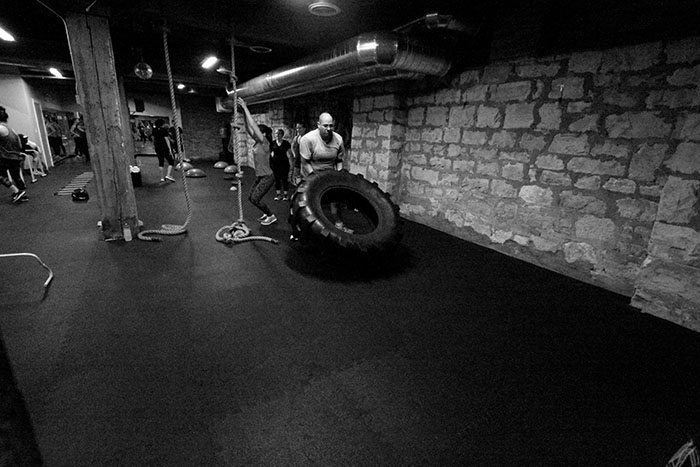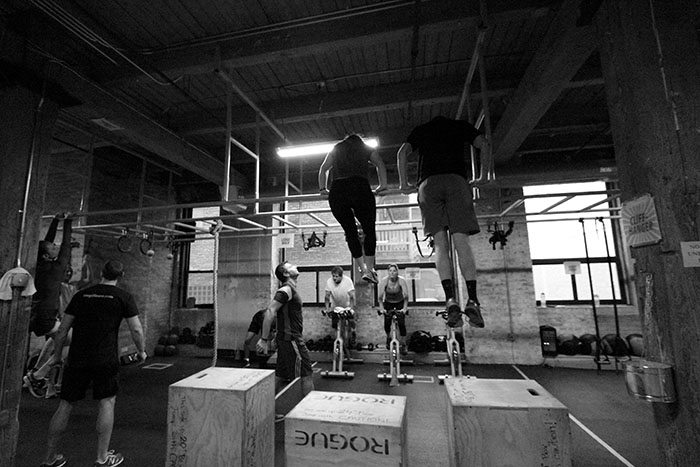 After being led by ENRGi's instructors Fred and Chantelle, sweatworkers were ready to take on the course for time. We partnered up and prepared to take the course – one partner running though the 12 challenges and the other partner keeping their time.
At the end of the challenge, partners tapped out by hitting a button. I just wish I could press a button every time I finished anything.
After recording their times, challengers got to decide whether or not they would take on the course to try to beat their time once more.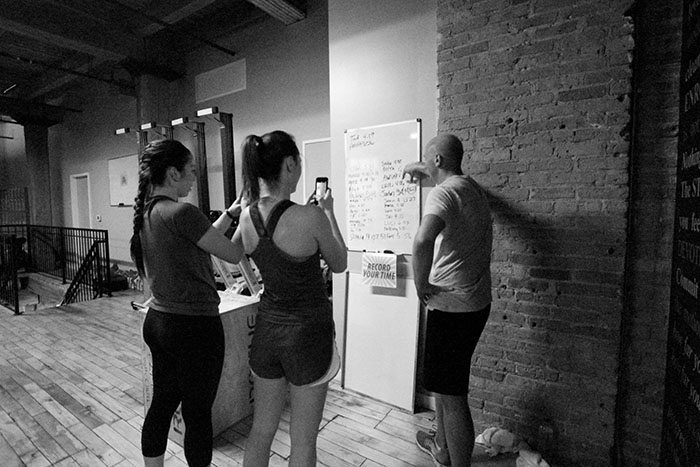 The group brought it together for a big, sweaty group photo to remember all the work that went  into this stellar Saturday afternoon.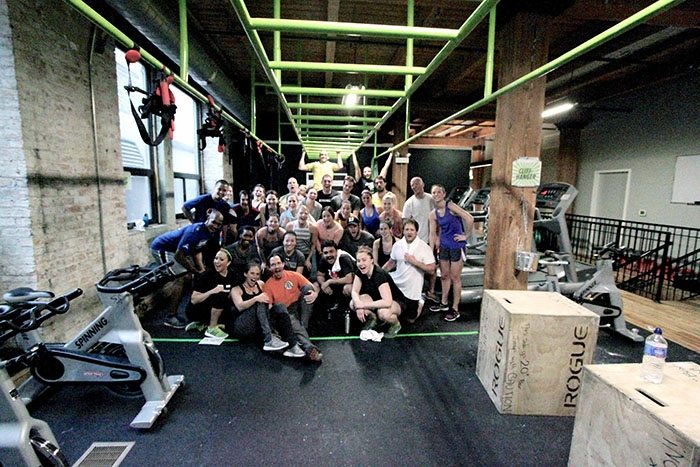 Following the workout, we enjoyed food and beverages from some of our favorites, Kind Snacks, Vitacoco, Social, MeStrength and grabbed goodies from European Wax Centers and ENRGi.
Don't forget to grab your tickets to December's event at Pilates ProWorks.
Let us know!
Did this post help you get closer to achieving one of your goals?