If you're anything like me, any chance for free fitness is worth taking advantage of- because sometimes, at home workouts or running on the lakefront just aren't good enough, especially when the weather gets bone-breakingly cold. What's an endorphin junkie to do?
Three years ago, a couple of guys in Boston thought the same thing and decided to work out together at 6:30 am in the spirit of free fitness, accountability, and community. With that, the November Project was born. The free fitness movement has grown to 17 cities around the United States with members ranging from Olympic medalists and professional athletes to those who have just recently decided to get off the couch and start moving. Their work ethic is more impressive than the postman's- rain, hail, sleet, snow, and polar vortexes never stop a NP workout, and it never gets cancelled. Their simple motto? "Just show up."
Well, let's be honest- that's easier said than done when a 5:45am wakeup call is required. However, last Wednesday, November 5, I overcame the siren song of my bed and dark, dark room to jog a couple of miles to the Totem Pole on the lakefront and Addison, the meeting point of the November Project Chicago.
I strolled up at 6:27am and was slightly confused at seeing exactly one person standing there, but the fact that he was wearing both a hoodie and a nameplate that yelled "NOVEMBER PROJECT" was encouraging. I approached, and he leaned in with a hug and introduced himself as Andrew, one of the Chicago co-founders, and he explained that the rest of the group was a short jog away at the clock tower and that I should head over there. Hugs before 7am are a risky move when approaching me, but somehow it set the tone for what to expect from the rest of the group.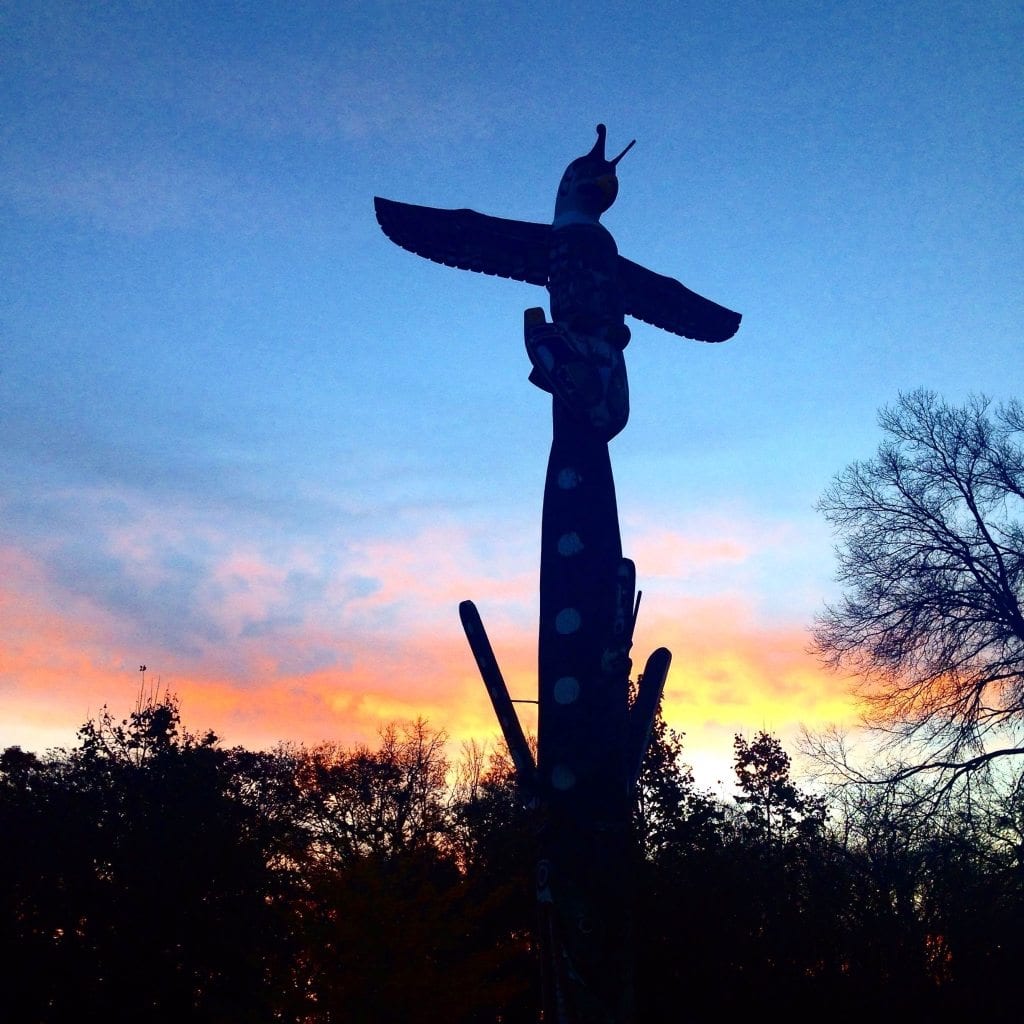 At the clock tower, I walked into nothing less than a party. At least 50 people were milling about, many wearing hand-spray-painted November Project gear and greeting each other all too enthusiastically for the chilly, early morning. I slowly realized that I had accidentally walked into the November Project's third birthday party, as evidenced by the Yearbook Photo station with birthday hats and sunglasses, as well as a table of shoes to trial and a station where you could spray paint your own workout gear.
After milling about and being delighted at spotting several people who brought their dog to the workout, it was time to start- a little later than normal, thanks to the birthday festivities, but I was assured that they usually started at 6:28am on the dot. We jogged a loop around the playing fields, then met on the lakefront to hear what Andrew and Brent, the other co-leader, had in mind for us today.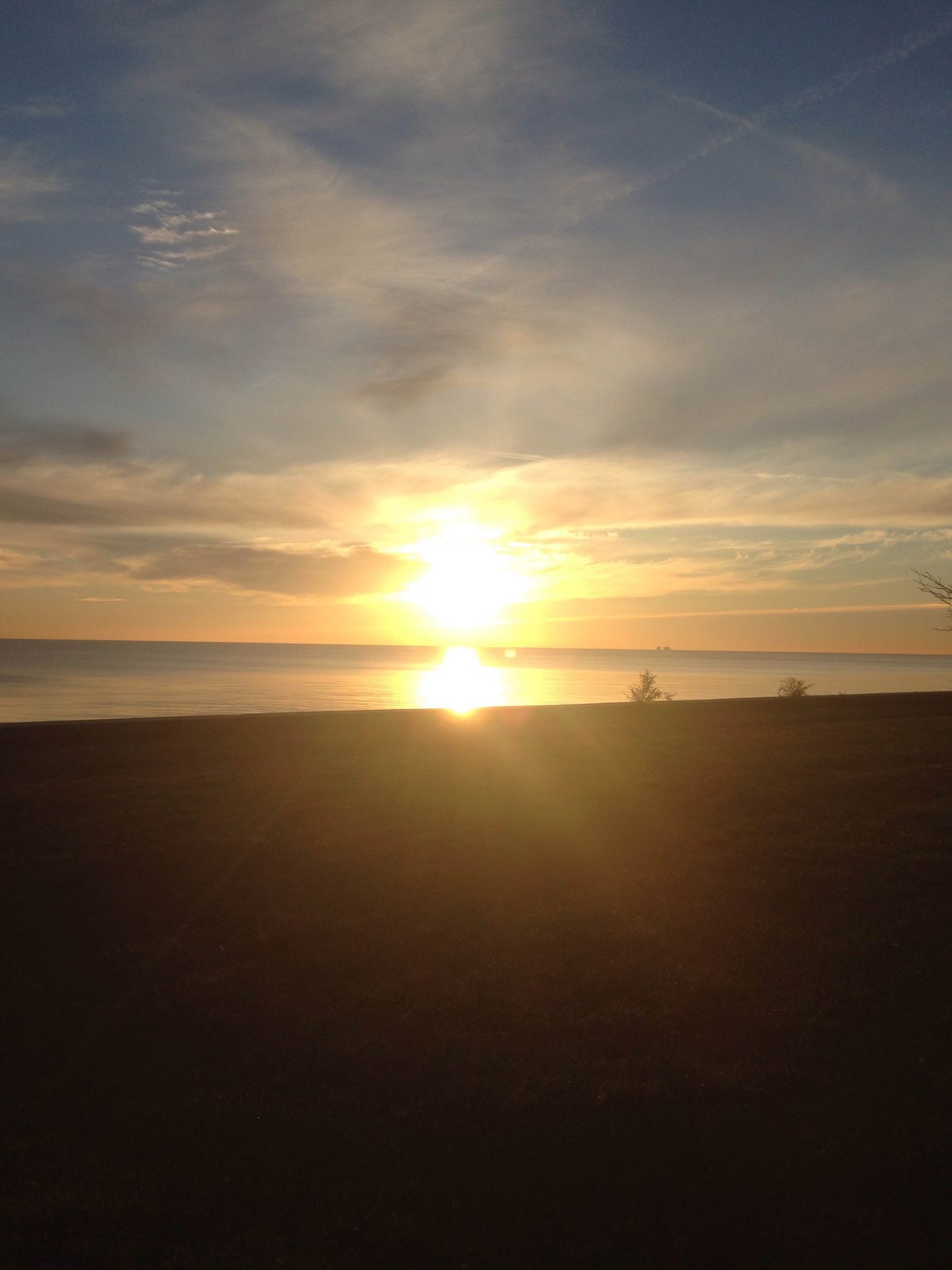 We got into groups of three and introduced ourselves (again, with a hug- I initially stuck my hand out to one of my partners and she looked at it like I had hot dogs for fingers). The first part of our workout would consist of a 15 minute relay race: one person would be doing a wall sit, one person would do tricep dips using the first person's thighs as a platform, and the third person would bound down the steps to the lakefront and do box jumps on the way back up. Then, we'd rotate.
Easy enough in practice, but if you've ever been to the steps at that area of the lakefront, you know that the steps are at least as high as your knees, and in the case of one monster step, nearly up to my hips. Your legs were shot after doing that a couple of times, and then you had to go right into the wall sit. For FIFTEEN MINUTES. It felt like an eternity.
When time was finally up, we got a brief break and then went into the second, shorter version of the relay race. With a new trio (mingling!), we completed a similar relay: one person running to the lake and back up the steps however you could manage, one person laying on the ground holding the other's ankles while the third person pushed the second's legs down towards the ground, forcing the second person to use their abs to stop their legs from touching the ground. This relay race was only 10 minutes long, but hey, that was long enough.
After the workout was over, we gathered for a team photo that gets taken every week and for announcements and the passing of the Positivity Award. At this time, we heard a little bit about all the work Brent does to ensure that the November Project is a success, going so far as to get up at 3:30am some mornings to test the workouts. It was amazing to hear about, especially when you consider that this is a complete passion project.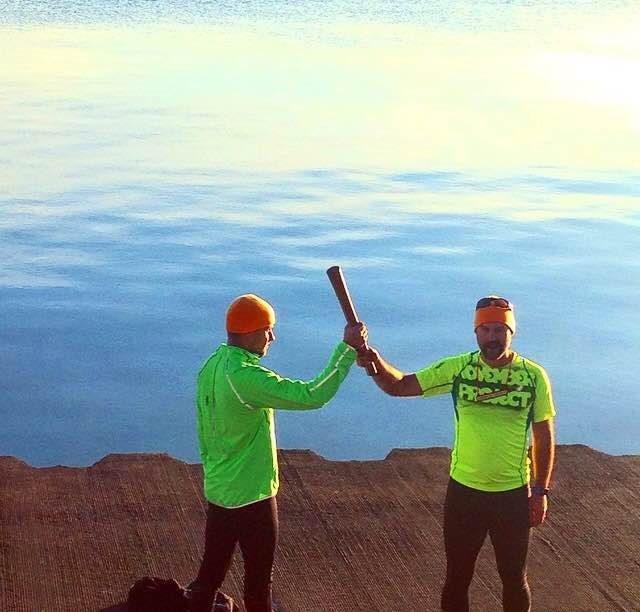 There are a lot of things to love about the November Project. The workouts change every week (check out the Chicago group's blog for examples), so you have no idea what you're walking into and you're guaranteed to not be bored. Everyone is incredibly welcoming, especially to newcomers, and there's nothing like firmly gripping a stranger's thighs to bring you closer together. The group is inspirational without being hokey and motivating without being pushy, and it's obvious that they like to have fun- a little birdy told me that the birthday party after the workout (which I couldn't stick around for) was going to have cupcakes and breakfast beers. I can get behind that.
The Chicago branch of the November Project gets another workout day granted to them by the founders if they get 100 people to show up to the Wednesday workout- and this past week, they had around 65 to 70, making them incredibly close to their goal. One of the reasons their community is so strong is because they rely on their diehards to get their network to come- NP goers bring their sisters, cousins, friends, coworkers, run club mates, or whoever's around to join the movement and see what's so awesome about it. And they're guaranteed to welcome you and your friends with open arms- I definitely think I made a friend or two, and I got to work out next to an adorable pup to boot.
Winters are rough, especially in Chicago. November Project knows that, and they know the keys to staying active are holding people accountable and making a workout as fun as possible. Check them out every Wednesday at 6:28am at the Totem Pole to prevent a winter workout slump.