RUN 10 FEED 10 Chicago Giveaway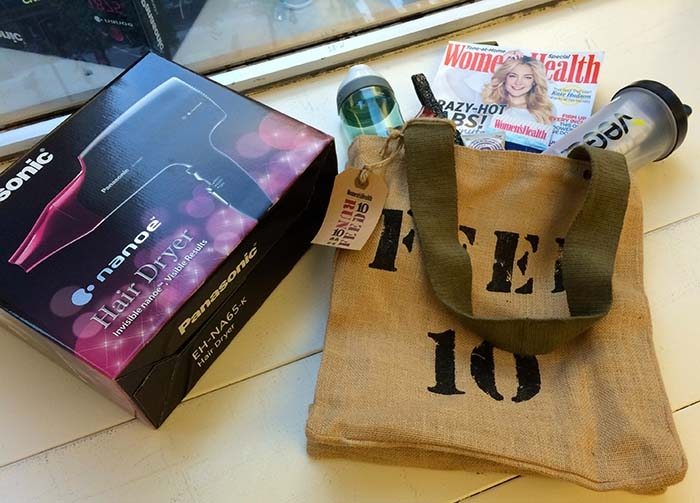 When I started my term as an Women's Health Action Hero, I committed myself to spreading the word about Women's Health Magazine's major annual initiative, RUN10 FEED 10, a race benefitting FEED Projects in cities across the country including Chicago, New York and San Francisco.
This isn't your ordinary 10k race. Each participant is challenged to raise $100, which will go directly to feeding 10 hungry people in communities surrounding the races.
If you think about that, it's pretty powerful: all you have to do is donate your Sunday morning run to RUN 10 FEED 10 Chicago (in my case) and you can help feed 10 people within driving distance. Sometimes it feels like the world's problems are too big to impact, but you can help bring hope to the 49 million Americans who wonder where they'll get their next meal.
You can take part in Chicago's race October 19 with me (I'm coming out of running retirement for this great cause). You can sign up to be on my team and find out how to get a discounted race entry here.
Beyond the amazing cause, the race is so convenient for Chicagoans. The race starts and finishes at the same location and packet pick-up takes place at Fleet Feet in Old Town.
But wait. There's more. Women's Health Magazine has swag for days and they want to share it. I actually picture the offices at Women's Health as a beautiful showroom of everything on my wish list for fitness and beauty (can't wear my hair in a top knot all the time).
Women's Health Magazine along with FEED Projects is offering aSweatLife readers a chance to win a swag bag. A peak at what's inside: A Panasonic Nanoe hair dryer (which was just a major upgrade for my at-home hair styling), this month's Women's Health Magazine, a shaker from Vega protein, a water bottle and more.
(Giveaway now closed, congrats to Alex P.)
{Disclosure: I'm a Women's Health Action Hero for RUN 10 FEED 10. That means that sometimes I get sweet swag, like the panasonic blowdryer named in this post. As always, we only write about the products, events and ideas we actually endorse.}