A taste of Atlas Performance with Windy City Blogger Collective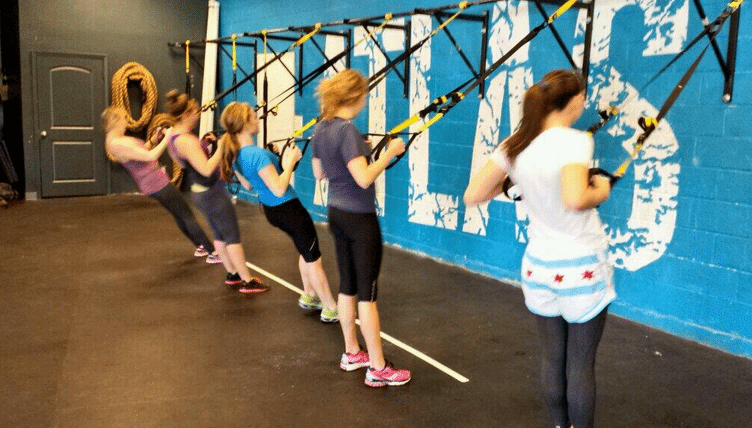 I've visited Atlas CrossFit in the past and learned quickly that its offering was much bigger than CrossFit (not that CrossFit isn't already a huge undertaking). One side of the gym (or Box, as they're known in CrossFit) is fully dedicated to the studio's non-CrossFit group fitness classes, CircuitFit, TRX and Fit 360 Blitz, which is as serious as it sounds.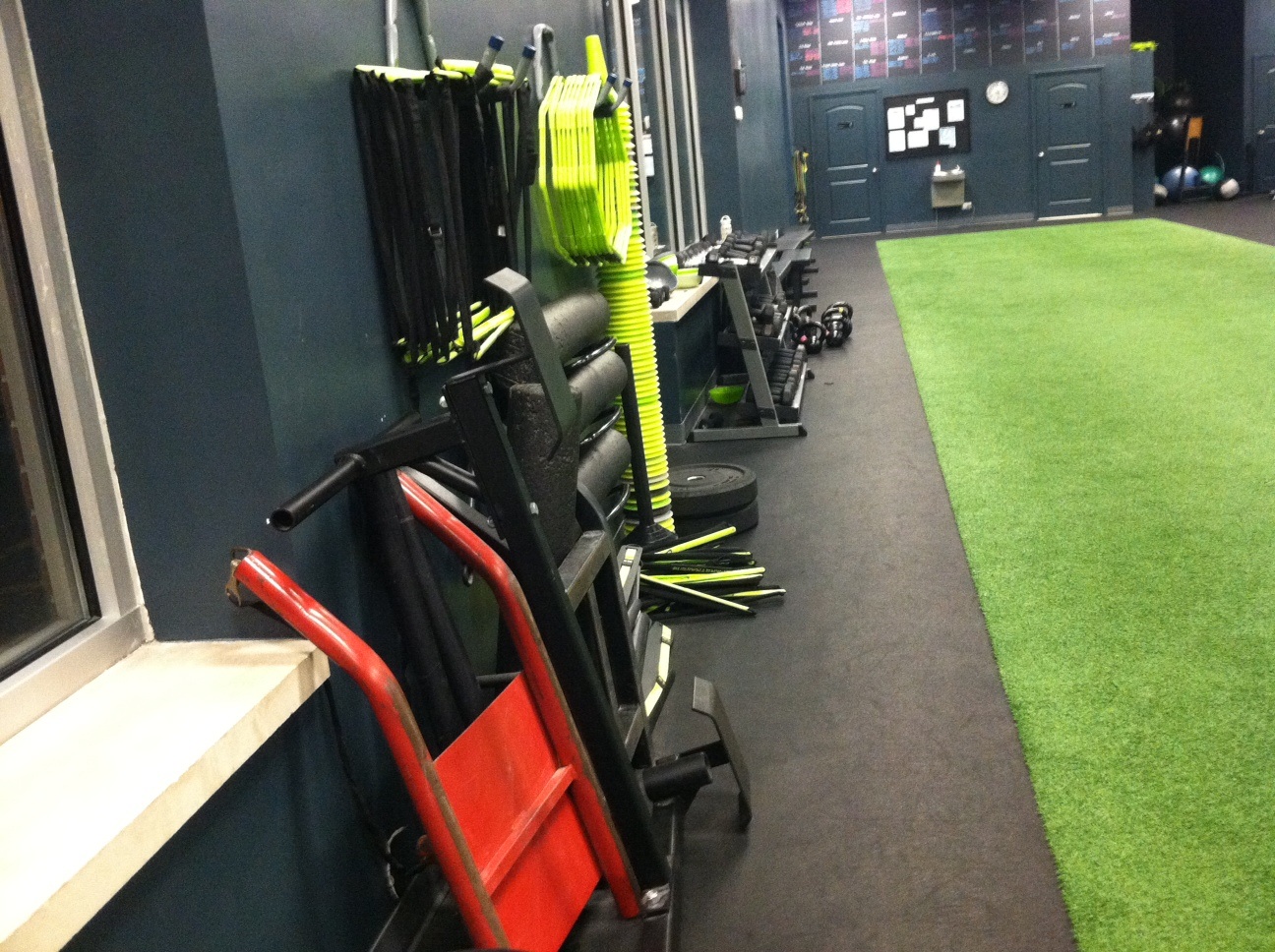 For the Windy City Blogger Collective's fitness-focused event at the gym, Atlas Performance put together a workout that ran the gauntlet. We started with a 30-minute Tabata interval style (20 seconds of work followed by 10 seconds of rest) TRX workout. We grabbed a partner and split into two groups, one group flying through exercises on the floor with kettlebells and one working out with TRX bands. On the floor, we used to the kettlebell to add a weighted challenge to exercises like sit-ups and squats. The TRX bands added body weight resistance to planks, rows, biceps curls and triceps curls. My arms were done-zo after that.
Even though our muscles were screaming, that 30 minute workout was only a snack. Next up? A 12-minute intro to CrossFit. If you've ever done any type of CrossFit style workouts, you know that you can get a lot done in 12 minutes. I've dabbled in the CrossFit arts, so I know a quick, not-so-silent killer when I see one.
In CrossFit, there's always something to compete against, whether it's the clock, your fellow athletes or yourself. In an AMRAP workout, a CrossFit athlete competes against herself and her fellow athletes trying to complete as many rounds/reps of the workout as possible. In a workout "for time," athletes compete against the clock to get the fastest time possible.
Our second workout was a 12-minute AMRAP workout that consisted of 4 exercise: 5 hand-release push-ups, 10 abmat sit-ups,15 kettlebell swings and 20 squats. We flew through the workout, and after 9 rounds, my legs were feeling those 180 squats.
Our hard work did not go unrewarded! With light, low-carb, natural, alcoholic drinks from Social Enjoyment and snacks from Paleo Prime, we closed out the afternoon with a great chat.
And have you seen these Chicago flag running shorts from Chi Chi Sport? They were on sale at the event and are the perfect way to put your pride where your shorts are on the Lakeshore path.
(Image courtesy of Chi Chi Sports)
Miss the event, but still want to check out Atlas Performance? Visit atlasperformancechicago.com and use the code "BLOGATLAS14″ for 20% off until 4/30/14.