Training for a Rock 'n' Roll Chicago
I've gotten pretty lucky in my day job – one of my clients, REFUEL, allows me to think and talk about fitness and nutrition all day, which is kind of what I'm always thinking about anyway. We work a lot with endurance athletes and it was only a matter of time before I started to train for an endurance event. Mark my words, next year at this time, I'll be posting about a triathlon … if only I could swim. (Seriously, if you are or you know a swim coach, email me jeana.fabfit (at) gmail (dot) com. I'm too old to not know how to swim)
For my first endurance event in a few years, I'm starting to get ready to run the Rock 'n' Roll Half Marathon in Chicago July 21. I love running, but I've been afraid to hurt my knee after spending years as a distance runner who conveniently forgot to cross-train. Great news: after devoting a year to strength and cross-training, my knee feels invincible.
Last month, I googled, "Half marathon training plan" and found Fit Sugar's Half Marathon training plan for beginners. It's a great plan and if you've got 12 weeks, it starts slow, so stop making excuses immediately. I modified it a bit so that I can keep trying new fitness classes between runs, so I'm doing one longer run and a mid-length run instead of 3-4 shorter runs and one distance run. I'm doing pretty much all of my running on the lakeshore path. Stoplights just slow me down.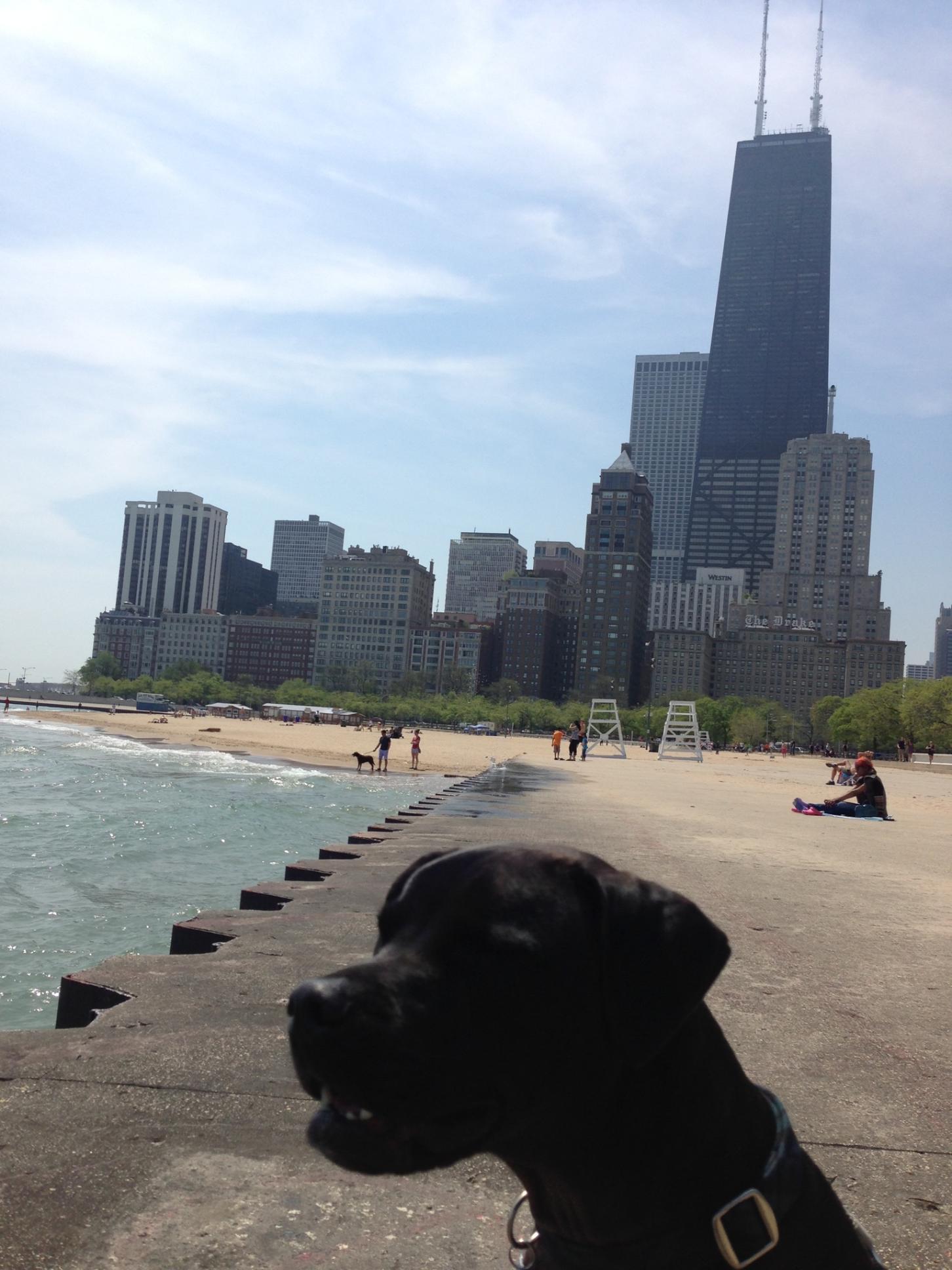 (Sometimes I bring the dog, but he just slows me down)
Nike+ Running (available on iPhone and Android) helps me keep track of my runs and monitor my frankenstein of a training plan. I'm actually pretty obsessed with this app. Every time I hit a mile marker, my app/running coach tells me how many miles I've gone, how fast I'm going and then goes back to playing my music. At this point, we're friends and if I could, I would invite her to lunch.
(Screenshots taken from the Nike+ Running app, don't judge my 10 minute mile pace runs, those are with my dog)
As I'm getting into my longer runs (hey, double digits!), the half marathon is getting a little bit more real, but I'm starting to realize there are going to be a few challenges, namely my boyfriend's birthday party the night before. I'll sleep after 13.1 miles.
Have training tips? Running Rock 'n' Roll Chicago too? Let me know and let's hit up a running club together.
Disclosure: I work on the REFUEL/got chocolate milk? account at Weber Shandwick. The posts on this blog are my own and are not representative of my clients' or my employer's viewpoints.