Nike Training Club – NTC Chicago

Studio: Nike Traning Club, 675 N Michigan Ave
Class Focus: This class brings the Nike Training Club app to life with fast-paced strengthworkouts led by trainers from across the city who (to quote the web site) "build on the fundamentals of strength-, cardio- and core-training through multi-dimensional, multi-directional drills that continually challenge the body to maximize results." It's a 45 minute class that packs in the results.
Cost per class: $0. NTC Chicago offers complimentary classes. Each attendee can take up to 4 classes/week. I know. I'm excited too. Sign up here.
The Fab Fit take:
It's hard not to be drawn into the ladies-only paradise that is the Nike Training Club in Lincoln Park. The clothes, shoes and fitness accessories are bright and exciting for anyone who feels a little bit more motivated to walk out the door to a workout if she's dressed to impress (in bright colors and spandex, obviously).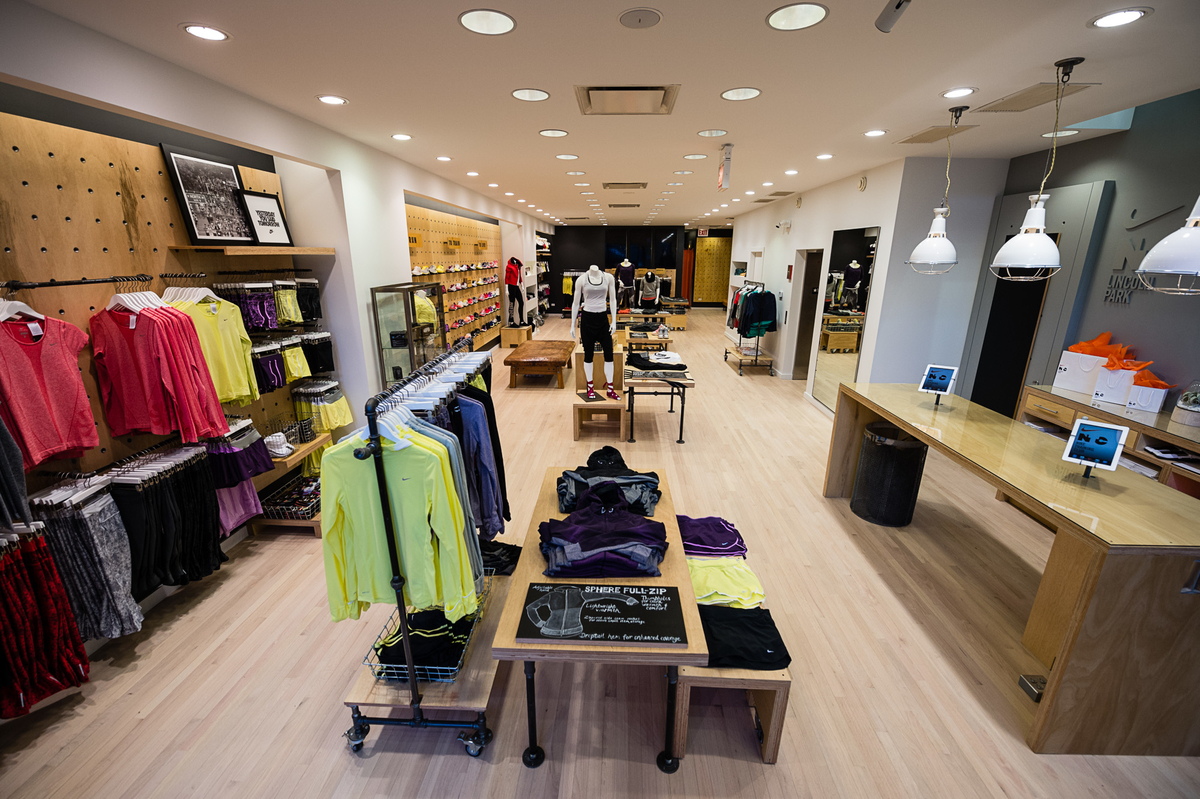 (Photo courtesy of NTC)
Above the retail wonderland sits a large studio where some of my favorite instructors are teaching a variety of classes ranging from Barre to yoga to NTC – the workout that the studio was named after and the class that I ventured into the neighborhood to try.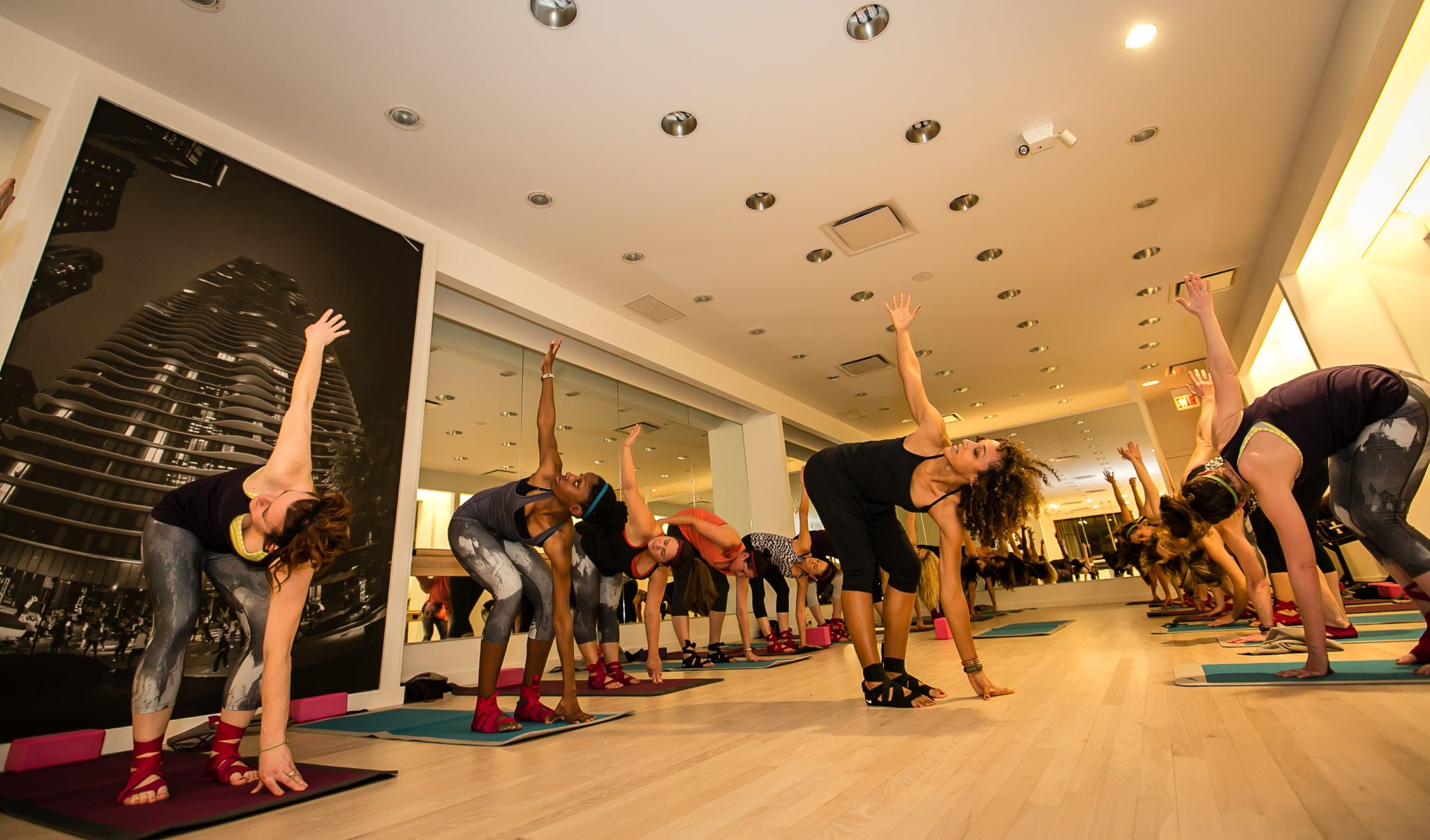 (Photo courtesy of NTC)
This isn't a sissy, free workout. NTC is here to shape up the women of Chicago. In only 45 minutes (I should know by now not to judge a workout by its duration), this workout managed to render taking the stairs an embarrassing ordeal for 2 days.
Although we used more than one muscle group for each exercise, we focused on abs for the first 20 minutes, legs for the next 15 and arms for the final minutes before moving onto stretching.
The instructor, Kate, who also teaches at Real Ryder Revolution, is hard to describe because while her super-friendly personality makes you love her, her ability to completely burn out a muscle group makes you respect her in a I'm-swearing-at-you-in-my-head kind of way.
The ab series consisted of at least 6 minutes of planks spread throughout, abs on the back, abs in a c-curve, scissor kicks and bicycles. You name a part of the abs, it was screaming. If a particular move I just described sounds terrifying to you, never fear. Kate did a great job of offering modifications for every exercise, so each member of the class was able to adjust for her fitness level.
The leg series consisted of three circuits that were each five minutes long and were broken into minute-long exercises ranging from jumping lunges to plie squats to curtsy squats, but the general theme was squats and lunges. Each circuit was different than the last, which kept my mind from wandering to the second wardrobe I wanted to buy on the first floor.
The arm series sounds simple, but it got the job done. In about five minutes, my arms and shoulders were completely spent. With straight arms held at shoulder height, we pulsed up, forward, down and back and finished with arms circles forwards and backwards. Think that sounds easy? Put five minutes on the clock and get back to me.
Trying this class is a no-brainer. It's free, fun and will give you whatever kick in the fitness butt you need.
Tips: Classes are already filling up! registration opens a week before class dates, register early!
Date taken: 2/10/2013