A Pride Month Q&A with Ross Rayburn of Peloton Yoga
Continuing our Pride Month spotlights, we've got a special Q&A with Ross Rayburn, the Peloton instructor we turn to when we need a dad joke *and* a thorough explanation of an asana's biomechanics. Ross is a Director and Instructor of Yoga and Meditation, and he found yoga over 20 years ago after a sports injury. Today, Ross loves connecting people with diverse backgrounds through yoga and helping members tap into their authentic selves through movement.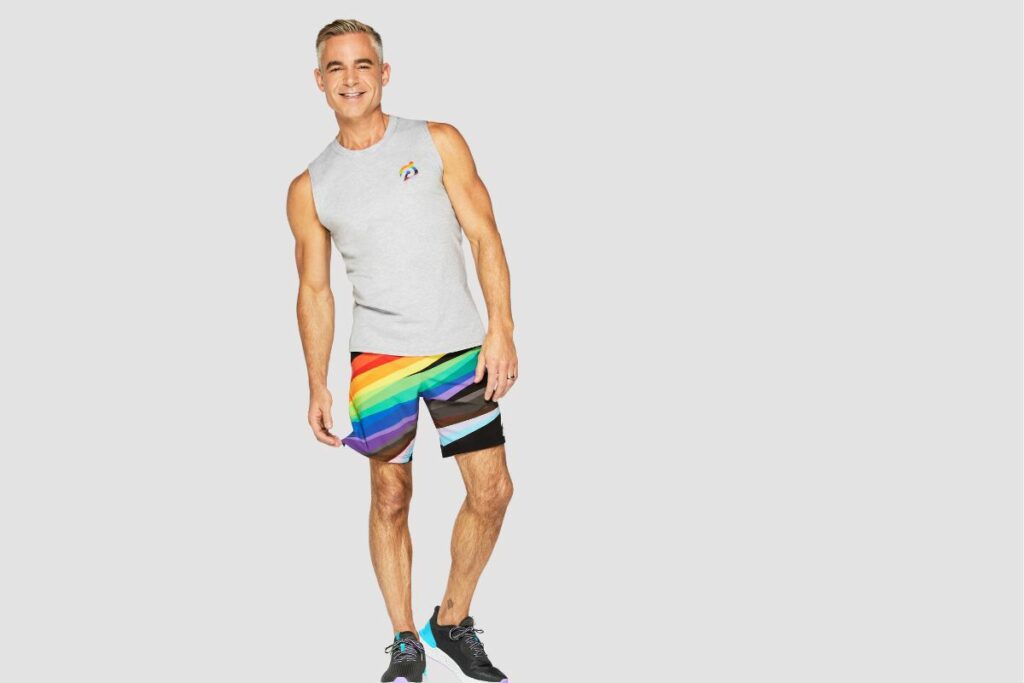 What does being a part of the LGBTQIA+ community mean to you?
Self-acceptance is one of the most important foundational virtues. Ideally, that acceptance comes from the inside, but the reality for many, including my younger (and sometimes still) self is that we need the support and encouragement of others to invite us into an acceptance of who we are. Community and support can absolutely come from family and allies outside of the queer community, yet there is still something deeply enriching to see and feel the love and absorb the strength of those who have traveled a similar journey.
How have your yoga and meditation practices helped you find pride in your identity?
I think this goes back to the salvation of self-acceptance. Yoga is a great way to build strength and to move through the world with greater ease. That feels good and can truly be a catalyst for growth. Meditation, for me, is the most powerful tool. To know that our ability to turn inside and find a source of love and acceptance, to remember that and access it when we need it, is not only universal but shockingly powerful. And then, pride arises, it shines out organically, not because we should be proud (and we should) but because our recognition of self-value is so clear that holding back pride is like trying to block the sun.
How has your relationship with the LGBTQIA+ community changed over time?
I'd like to think I've grown and evolved over the years as people have, in large measure, grown to value the space and voice of our community. There is still great work to do, but widening the aperture of worth and respect, beyond what our past selves recognized is not only right for LGBTQ+ folk, but for all people, all cultures.
How are you embracing your identity now? How is Peloton helping you embrace that identity?
I love our team at Peloton for so many reasons, but the company and my wonderful colleagues across all parts of the company have put resources and heart into uplifting us and making sure our voices are heard. For me, being able to publicly advocate for not only the gay community but to act as a conduit and invite people in who might not have seen the importance yet of honoring marginalized voices like the trans community, that is a humbling responsibility I hope I do justice in my classes and meditations.
Just for fun – what are three (ish) things you're loving right now? 
As always … Theatre! 
I'm a huge Rafael Nadal fan … so, 22 and counting!
And … my family (larger, yes) but Hattie and Chris are my world.  
Find Ross on Instagram here and take classes with him via the Peloton app!