Sympathetic Joy: Beating the Blues by Proxy to Joy
I took myself to dinner last night. I find that taking myself on dates can be an empowering, soul-filling, delicious way to treat myself after a long day or week. I begin the evening by doing my hair with care, applying make-up slowly, and finding a new, cute, bougie-ish place to dine. And then I sidle into my Sexy-Drifter self as I step into a taxi who I pretend is my personal chauffeur — perhaps especially imaginative as most drivers pass gas as they shuttle me around Seoul.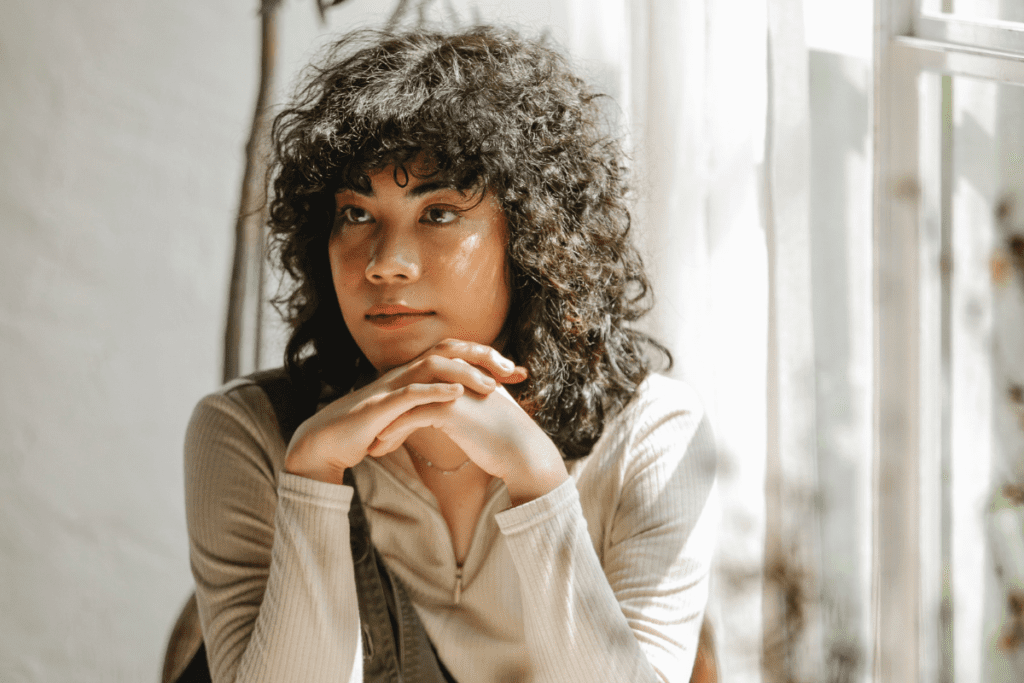 I had hoped not to dine alone last night, though. Starting a new life in Seoul has been adventuresome, overwhelming, and sometimes a bit lonely. I had hoped to find a new friend to adventure with last night, but each of my messages had been returned with a kind, "I'm so sorry, I've already got plans tonight."
Slumped into my sofa, I spent a few moments feeling quite sorry for myself. Will I ever feel as connected to people here as I did in China? I mourned to myself. Eight weeks into my new life, I can see that I am about as patient as my father when we were growing up, waiting for his wife and three daughters to get into the car for church on a Sunday.
After moping about for a bit, I decided I should reframe how I was looking at the evening. I messaged a restaurant owner who I had recently become acquainted with when I offered my firstborn in exchange for good goat cheese. "Any space at a table for 1 person around 7 tonight?" I typed into our Kakao chat, the South Korean WhatsApp. When Ian replied that he did indeed have the space for me at Vineworks, I popped myself in the shower and gave myself a pep talk. Off you go now, I said to myself.
It was my lucky night because my taxi driver chose to squeeze his butt cheeks together and wait for the big release once I had exited his vehicle. I walked onto the rooftop of the restaurant right as sunset was starting, and the show did not disappoint on this particular Saturday. Alright, girl, you're just fine I reminded myself. And then Ian brought over the wine.
I settled into a chair at my small wooden table and opened one of my latest reads, Sharon Salzberg's A Heart as Wide as the World. Just a couple of pages in, I became distracted by a group of women at the other end of the rooftop. They appeared lost in their revelry, laughing and trying to get the perfect photo as the sun was painting the horizon in vibrant pinks and oranges. I snapped a shot of them as balloons bounced softly on each side of their table. And I smiled. How sweet it was to be privy to this moment of theirs. Rather than feeling left out of fun for the night, I realized I shared in their joy from a distance, and that distance did not lessen the depth of contentment that I felt. My pouty-ness had turned to peace.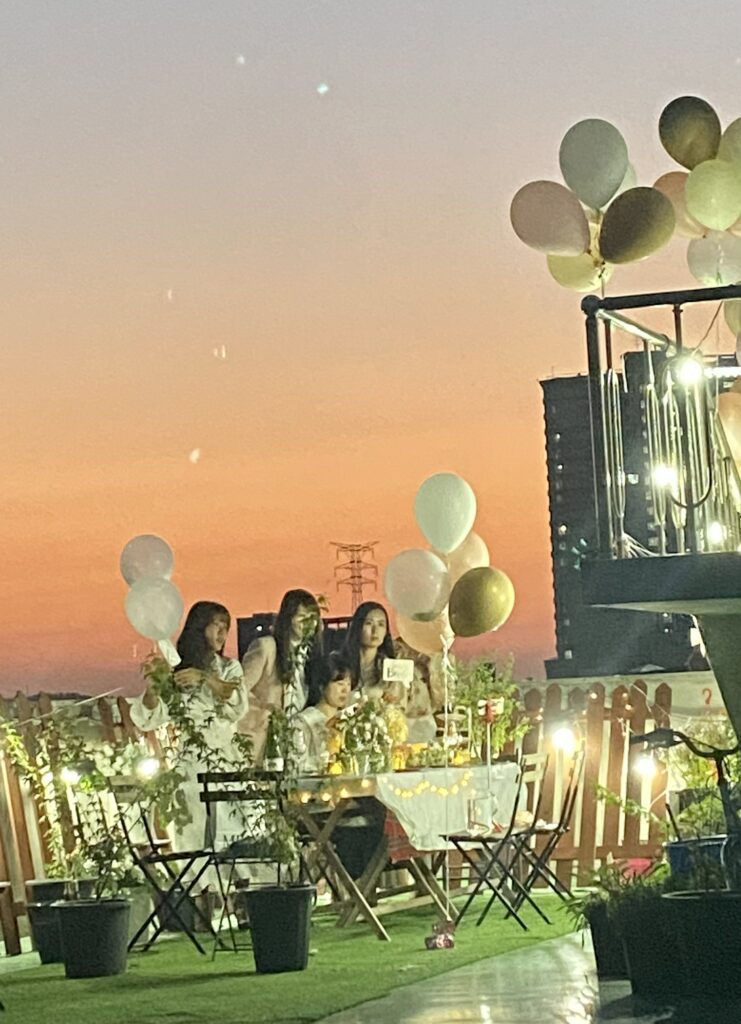 As I returned to my book, I chuckled. Right on the page in front of me, Salzberg was writing about the third Brahma Vihara, or third Buddhist virtue, that of sympathetic joy. I read and reread the passage:
"Sympathetic joy is the practice of actively taking delight in the happiness of others, rather than feeling threatened or diminished, as if the happiness of another takes something away from us … with strong sympathetic joy, we are able to feel happy when others feel happy; we rejoice and take delight in their happiness."
As the sun fully set and I was surrounded by the city lights of Seoul, I sipped more wine. I imagined telling my grandma about the evening. I could hear her lamenting, "Are you okay? Are you lonely?" And I was a little less than okay for a moment today. And I was a little bit lonely for a moment today. And then I found brightness and beauty in the joyful vibrations of others, and I felt so much less blue. So, "Grandma, I feel so peaceful. And rather delighted by this world, this life, and the humanity surrounding me."