Which Type of Yogurt is Best?
Yogurt is a beloved breakfast item and a snacktime staple for many. With the growing popularity of plant-based diets and dairy-free lifestyles, more plant-based yogurt options are emerging.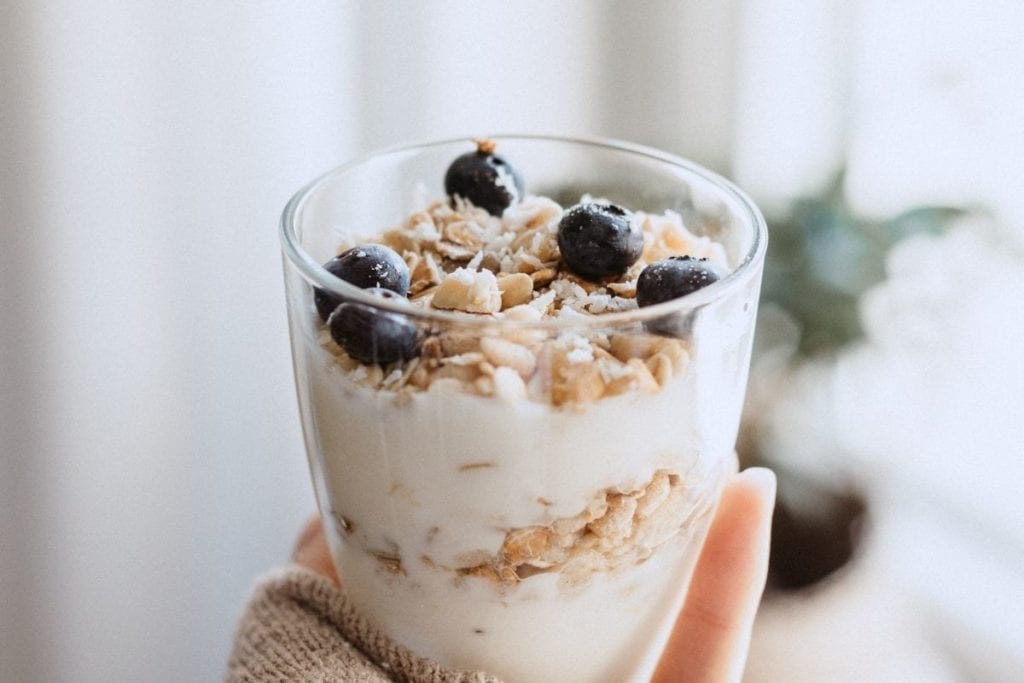 Today, alternative yogurts are made from almonds, cashews, coconut, pili nuts, plantains and even oats. What a time to be alive! The real question is, which type of yogurt is best and which one should you try first? Here is a comparison of some popular yogurts and what to know about each.
Which type of yogurt is best?
Dairy or milk-based yogurt
Traditional dairy-based yogurt is the most versatile type of yogurt and the most commonly found in grocery store aisles. Made by the bacterial fermentation of milk, this process causes milk proteins to curdle, giving yogurt its unique flavor and texture.
Yogurt can be made from all types of milk. Yogurts made from skim milk are considered fat-free, while yogurts created from whole milk are labeled full-fat. Dr. Sandra El Hajj, a health professional specializing in Preventive and Global Health, says, "Whole milk yogurt contains up to 8 grams of fat per cup, the low fat contains up to 5 grams of fat per cup and the non-fat contains no fat."
Dr. Hajj also mentions another dairy-based yogurt – Greek yogurt, which is produced by straining and removing the whey from regular yogurt. Very rich in micronutrients like calcium, folates, magnesium, niacin, riboflavin and others, Dr. Hajj says Greek yogurt is also rich in tryptophan. "This amino acid boosts the production of serotonin and melatonin on the brain, helping you fall asleep faster and staying asleep throughout the night."
Plain yogurt all on its own is white in color, thick in texture and tangy in taste, but many commercial brands have chosen to include added ingredients like artificial colors, flavors and sugars to their yogurts. These varieties should be avoided entirely or enjoyed in moderation.
Almond milk yogurt
Almond milk yogurt is made from, you guessed it, almond milk. (Don't you love it when we state the obvious?) Almond milk was the pretty much the pioneer for non-dairy milk alternatives, so it's no surprise brands have finally figured out a way to whip up this nutrient-rich nut into a creamy and silky smooth dairy-free yogurt.
Dr. Hajj talks more about the nutritional profile of almond yogurt. "[Almond yogurt] is high in fat (up to 12 grams per cup), carbohydrates (around 16 grams per cup) and proteins (around 5 grams per cup). [One cup] contains iron and calcium and offers up to 30% of a person's daily calcium needs. Being made from almonds, the yogurt retains the nutritional facts of its nut, making it a great source of antioxidants that contain heart-healthy fats, fibers, vitamin E and magnesium."
Coconut milk yogurt
Yogurt is naturally high in fat, which is why plant-based milks, like coconut milk, create some yummy yogurt options. "[Coconut] yogurt is produced by mixing the coconut white meat and water," explains Dr. Hajj. "It contains antioxidants that are similar to berries [and has] about 5 grams of heart-healthy fat per cup, 12 grams of carbohydrates and 20% of a person's daily needs in calcium. Coconut milk is also rich in Vitamin B12." Dr. Hajj notes coconut yogurt is void of any protein, so it's best to include your own sources of high quality protein. Think of things like collagen, nut butter or protein powder.
Other coconut-based ingredients, like coconut cream, can also add a natural thickness to plant-based yogurts giving them a classically creamy consistency that traditional yogurt is so often known for. Plus, coconut doesn't add too much extra flavor or sweetness to yogurt, providing a blank canvas for yogurt connoisseurs to create their own, one of a kind culinary creations.
Best non-dairy yogurt
When it comes to dairy yogurt and the best non-dairy yogurts, Jeanette Kimszal, RDN, NLC at Root Nutrition Education & Counseling, has one piece of advice. "I find the best yogurt is the ones with the fewest ingredients and the least amount of sugar. This is whether it is a dairy or non-dairy yogurt. I recommend getting a plain variety and adding your own toppings as a way to control your sugar intake."
She goes on to say, "If you have dairy [yogurt], I prefer a grass-fed organic variety if possible. This dairy has been shown to have a higher nutrient content, offering less saturated fat and omega-3 fatty acids. If you prefer a non-dairy yogurt, like almond yogurt or coconut yogurt, check the ingredient label. "There can also be a lot of additives and preservatives depending on the brand. Look for one with limited sugar and natural ingredients so you can limit your sugar intake."
The takeaway on yogurt
Whether you prefer dairy yogurt or non-dairy yogurt, the best yogurt is the one that you enjoy the most. All about almonds? Try almond milk yogurt. Crazy about coconut? Consider coconut milk yogurt. (You get the idea). No matter what dairy, or non-dairy yogurt you choose, one thing is certain, the options are absolutely endless, so have fun with it. Happy sampling everyone!