Your Guide to Non-Dairy Milk Alternatives
You can't walk down the dairy aisle these days without coming across almond milk, cashew milk, oat milk, and, well, the list goes on. It seems like every day there's a new non-dairy milk alternative hitting supermarket shelves. (Macadamia milk? Sounds fancy!)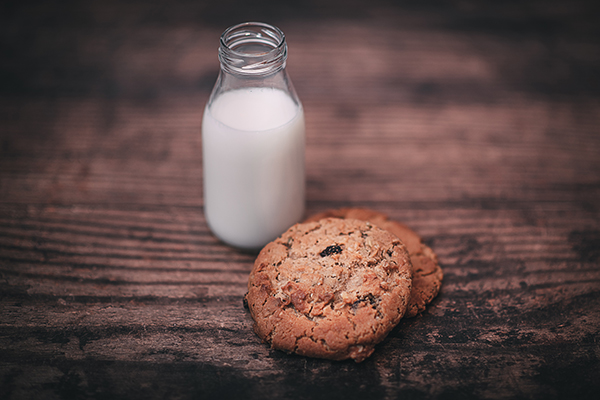 Close to 65 percent of people develop an intolerance to lactose (the sugar found in milk) after infancy, so there's definitely a demand for non-dairy alternatives. After all, what are you supposed to put in your coffee or dunk your cookies into? "Non-dairy milk is a good option for those who are lactose intolerant or have a dairy allergy," says Jessica Cording, RD, dietitian and health coach.
But which non-dairy milks are best for your health? Regardless of which one you decide is right for you, Cording encourages choosing an unsweetened version to avoid added sugars. You should also look for one that's fortified with calcium and other nutrients, she says. Ideally, your milk should have at least 30 percent of your calcium daily needs and 25 percent of your vitamin D daily needs, says Becky Kerkenbush, RD, clinical dietitian at Watertown Regional Medical Center in Wisconsin.
Now that we've gotten that out of the way, we're breaking down the pros and cons of the most popular non-dairy milks.
Soy milk
Soy milk contains phytoestrogens (plant nutrients), which research says may help protect your heart against cardiovascular disease and prevent osteoporosis. That said, those with a higher risk of certain types of breast cancers may want to avoid soy milk. Soy milk is the most protein-rich of all the plant milks, with 8-10 grams of protein per cup, says Kerkenbush. But "it can taste chalky and doesn't play well with coffee," says Cording.
Almond milk and other nut milks
Almond milk has a very mild flavor, says Cording, which one of the reasons why it's so popular. Another reason: "It's low in calories, which is very appealing to a lot of people," says Cording. (Silk Almond Milk, for example, clocks in at just 60 calories per cup.)
However, it's low in protein, says Kerkenbush, with only 1 gram per serving. It's also not that great for the environment, points out Cording: It takes 1.1 gallon of water to grow just one almond. Other trendy nut milks include cashew milk, macadamia milk, hazelnut milk, and peanut milk. "Some people like the way nut milks taste in coffee," says Cording. Of course, if you have a nut allergy, these are off-limits.
Pea milk
Pea milk, like soy milk, is high in protein, coming in at 7 grams per serving, says Kerkenbush.
"This is one of my favorites," says Cording. "It has a mild taste and is really well tolerated." Pea milk is more sustainable for the environment than nut milks, Cording adds.
Coconut milk
Coconut milk is super-high in calories and fat, says Kerkenbush. In fact, it can have anywhere from 90-500 calories per cup, depending on whether it's canned (which is higher) or boxed (which is watered down).
It's also three times higher in saturated fat (the bad kind of fat) than cow's milk, says Kerkenbush. "I wouldn't use coconut milk all the time," says Cording, who does note that the higher fat content means it'll keep you fuller longer.
Oat milk
Oat milk has become one of the trendiest non-dairy milks recently, and for good reason: It has the highest amount of fiber per serving (2 grams) amongst the group, and you'll also get 10 percent of your daily iron needs from a serving, says Kerkenbush.
"This is a good option for people with nut allergies," adds Cording.
Hemp milk
Hemp milk, similarly to almond milk, is low in protein, says Cording. Still, it does have some benefits going for it: According to Kerkenbush, hemp milk is a good source of omega-3 fatty acids, which are good for your heart. "Hemp milk is usually well digested," says Kerkenbush.
Rice milk
Rice milk, which is often made from brown rice, is on the higher-end calorie wise (120 calories per cup), says Kerkenbush. It's also high in carbs, she says, with anywhere from 25-33 grams per cup, and low in protein, she adds.