I am nuts about nuts. Almonds, Brazil nuts, cashews, macadamia nuts, pecans, pistachios, walnuts, (hey, I don't discriminate). But as I walked around Expo West last year, I couldn't help but notice a new nut on the scene. Meet the Pili nut.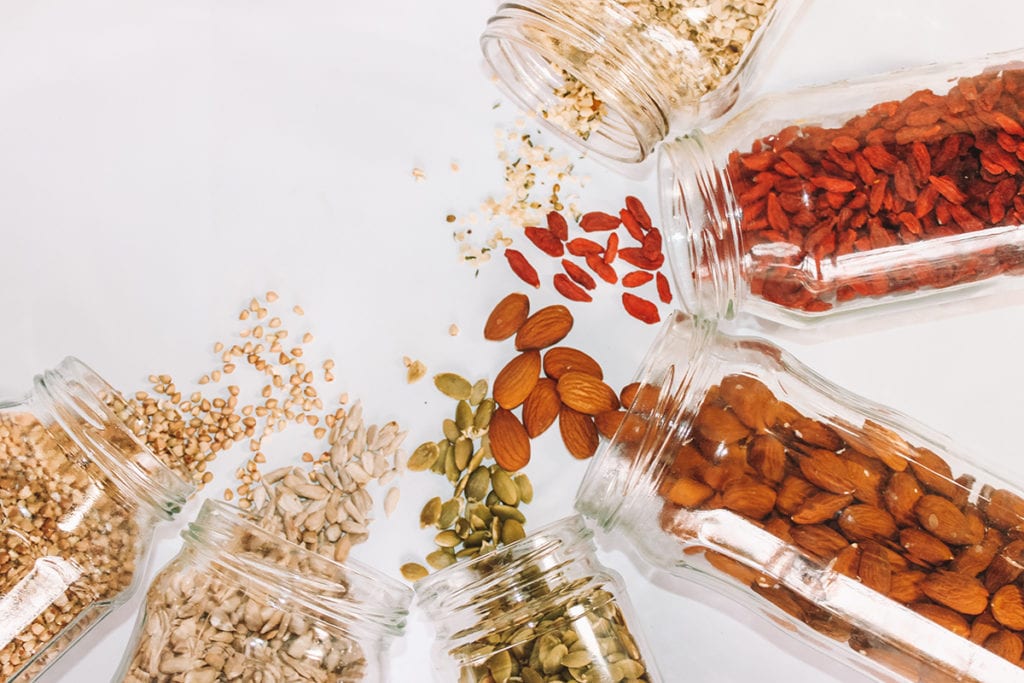 What are Pili nuts?
Say it with me now, Pee-lee.
"Pili nuts are kernels from an evergreen self-sustainable tree which requires no external water source," says Kara Landau, NYC based RD and founder at Uplift Food. "They're grown in volcanic soils of Southeast Asia. They're the lowest carbohydrate nut in nature with the highest percentage of calories from fat than any other nut. That ratio makes them great for those trying to follow a keto diet or simply keep their total carbohydrate intake down to help manage blood sugar levels."
Claire Martin, RD and cofounder of Being Healthfull, further explains the benefits of Pili nuts.
"In general, nuts are a great source of omega 3, omega 6, and other healthy  fats and low in carbohydrates. Pili nuts top the list with the highest amount of fats and lowest of carbohydrates. This makes the Pili nut a great snack if you're Keto or aiming for more healthy fats without added carbs."
Health benefits of Pili nuts
Paul Claybrook, MBA, MS, CN Certified Nutritionist explains that Pill nuts have several health benefits. 
"First of all, they contain substantial amounts of monounsaturated fat, which has been shown to reduce the risk of many diseases. They also contain a healthy supply of magnesium, an essential mineral with many health benefits, such as stress reduction, [which can improve your ability to sleep.] While all foods contain some protein, very few plant foods contain complete protein, meaning all of the constituents necessary to build human protein. Pill nuts are a complete protein. Phosphorus is also quite high in Pill nuts, which is another essential mineral, especially for bones."
Martha L. Lawder, MS RDN, notes, "Not only are Pili nuts a good source of minerals like magnesium and zinc, they are also comprised of healthy unsaturated fats and are a great source of omega 9 fatty acids. These can be beneficial in altering blood cholesterol levels as well as brain health."
What do Pili nuts taste like?
If you are wondering what Pili nuts taste like, imagine if a cashew was combined with a macadamia nut. Um… yum! They're rich in flavor with a creamy, smooth and buttery texture. The Pili nut is a versatile nut that can be enjoyed on its own, made into a nut butter or sprinkled atop foods like homemade trail mix, salads and yogurt.
The next time you stock up on your favorite nuts, try out Pili nuts instead. You (and your stomach) will be glad you did.