How These Survivor Advocates Have Found Peace with Mind-Body Healing
Content warning: This post mentions sexual assault and eating disorders. If you are in crisis and need immediate help, please call the the National Sexual Assault Telephone Hotline at 1-800-656-4673, or access RAINN's online chat service.
Healing from sexual assault is a lifelong journey. I've learned that even if I tried to put it out of my mind, my body remembers. So much of my healing journey has been focused on reconnecting with and reclaiming my body for myself – and that mind-body connection really starts with self-care. Working out, and feeling my muscles getting stronger, makes me feel confident and reminds me of what my body has gone through. Doing yoga helps to reconnect my mind to the present moment and feel grounded. I still have a lot of work to do in dealing with how my PTSD manifests in the form of chronic pain and rather constant anxiety, and also in learning how to have a healthier relationship with food. But this #SexualAssaultAwarenessMonth, I am feeling really thankful for and proud of my progress so far.
I'm not the only survivor who's felt the benefits of a mind-body connection during my healing journey. Maryann Samreth (she/her), Mental Health Advocate & Trauma Writer, says, "sexual assault is trauma on our entire human experience. We are violated physically, emotionally, and spiritually. If we don't address our traumas caused by sexual assault, it will manifest into self-sabotaging behaviors that can turn into disordered eating, addiction, and lack of desire to take care of our bodies."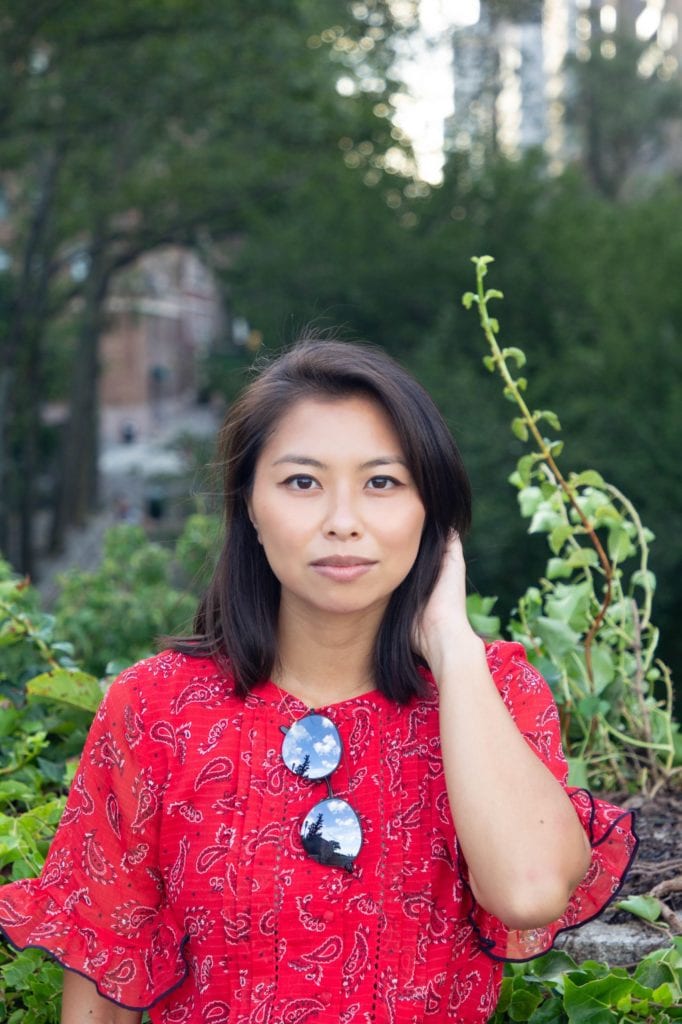 Many other survivors I know have also found their own mind-body connection and made significant progress in their journey of healing. During SAAM, sharing our experiences is an imperative part of surviving, healing, thriving — here's what other sexual assault survivors have learned about their own mind-body connection as we remind ourselves of our strength and stand in solidarity together.
Reconnecting and reclaiming with your body as a survivor with physical movement
For many sexual assault survivors, physical movement gives them the opportunity to feel empowered in their own skin, especially as they process an experience in which they did not feel in control of their body.
Maya Siegel (she/her), founder of advocacy organization and survivor community Space to Speak, shares that "Post-assault, I struggled with my mental health and self-esteem because I blamed myself for what happened. I felt disconnected with my body and was worried that I'd never reclaim it as my own… Turning to exercise really helped my mental health, by providing a healthy way to release stress."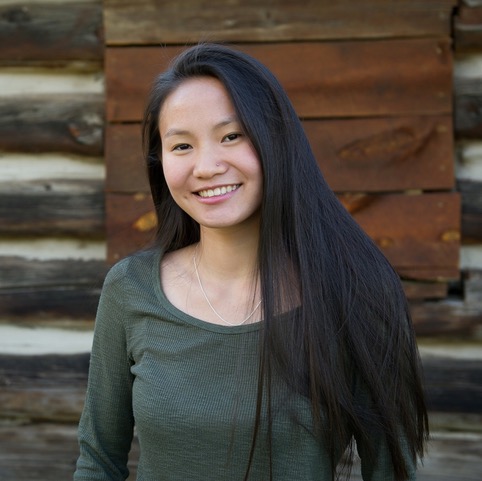 "Sexual assault and wellbeing, both mentally and physically, are so deeply interlinked. The turning point in my healing journey was when I took up extreme sports like surfing and kickboxing," explains Olivia DeRamus (she/her), Founder & CEO of the Restless Network, a social media app and network specifically for women. "It gave my mind a break, and a release for, all of those difficult emotions that were barraging me twenty-four hours a day."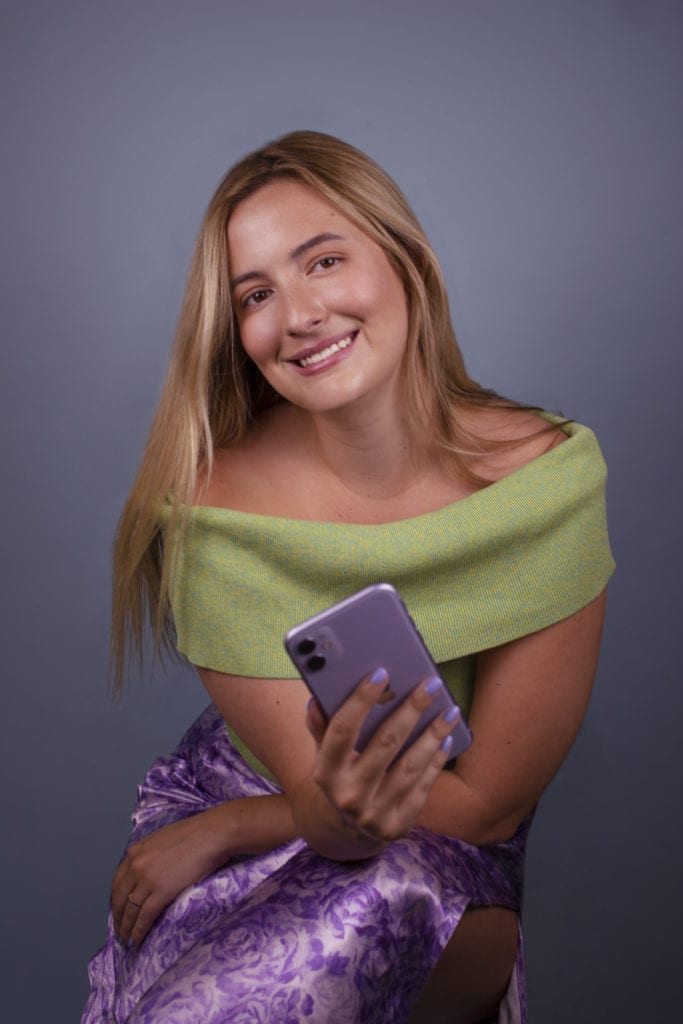 How disordered eating can impact the mind-body connection
Experiencing sexual assault can often feel like a loss of control over one's body – and I know that in my experience and from chatting with other survivors, sometimes food seems like one of the few places where young women especially can have control. For some, grasping control over food can be over-restricting oneself on their food intake, or the opposite – binge-eating until your stomach hurts. For me, I oscillated between both, guilting myself into not eating enough, and then binging in the evenings when I felt empty in the quiet moments of my day.
DeRamus shares that in the safe space of her app, "I also see a lot of cases where a sexual assault will lead to things like eating disorders. The negative impact is so far-reaching. That being said, the community often shares their wins (which I love!) and I also see a lot of survivors finding strength in both mindfulness practices and physical activity." 
Samreth adds, "I associate food with energy, and being mindful of what different types of food fuel and depletes you is a great way to learn about what works for your body. Everyone's bodies are different and cultivating the right diet for you is a practice."
How survivors can find the mind-body connection that resonates with them
Samreth says, "For fitness, I suggest exploring what movement works for you. Be curious about what fitness activities bring you joy. It's okay if you don't like to run, maybe dance cardio is more of your vibe… Fitness should be a source of enjoyment for you where you can be in the present moment."
Healing from trauma is a lifelong journey and finding healthy fitness and food habits is only a part of taking care of your overall mind and body health. Chessy Prout (she/her), student and co-founder of I Have the Right To, shares that her physical hobby of boxing "didn't solve all of my empowerment problems. In fact, it was only when I first attended a session on the neurobiology of trauma at the Georgetown Day School Consent Summit in 2018 that I came to terms with the fact that no matter how strong I was or how empowered I felt, my assault was not my fault. I had had a normal physiological response to trauma: I froze. No amount of elbow jabs or hitch kicks could have stopped my perpetrator from assaulting me."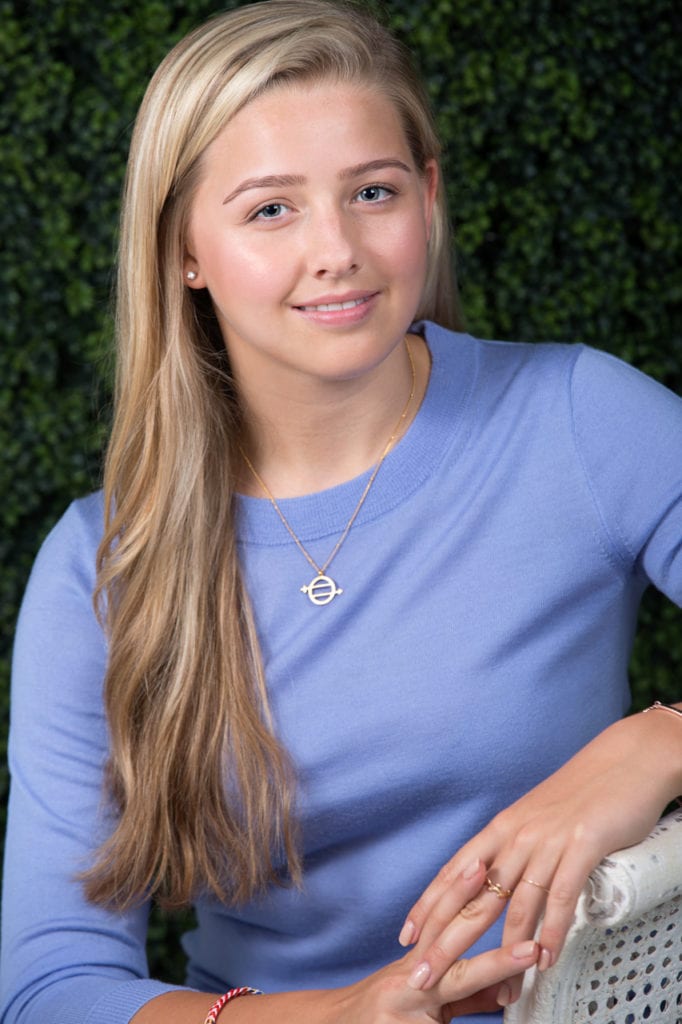 The last year of living with a global pandemic has forced all of us to pivot in our usual daily habits. Prout shares, "For a while I had a good rhythm. I played on Columbia's club volleyball team, I had access to my college's gym, and I could walk in Central Park. But the pandemic has thrown all normalcy out the window. Social media has played a big role in how I stay connected to the outside world while I'm quarantined, especially fitness coaches on Instagram and the free classes they would tape and post to their platforms!"
As Maya Siegel says, "Be patient with yourself and give yourself the compassion you'd give to others. Rebuilding isn't quick nor is it easy. It takes breakdowns, setbacks, and time to grieve. These are all parts of healing and nothing to be ashamed of. Also, reach out for help when you're ready. I found that healing is always easier with friends and people who care."