Healthy Convenience Food Nutritionists Can't Live Without
Hunger can strike at any time, and no one likes to be (or deal with) a hangry person. Instead of playing Russian roulette with what snacks you have buried at the bottom of your pantry or laying around your kitchen (I'm looking at you, sample snacks from that one event you attended years ago), choose a healthy convenience food without sacrificing quality. Here are ten quick healthy foods nutritionists can't live without.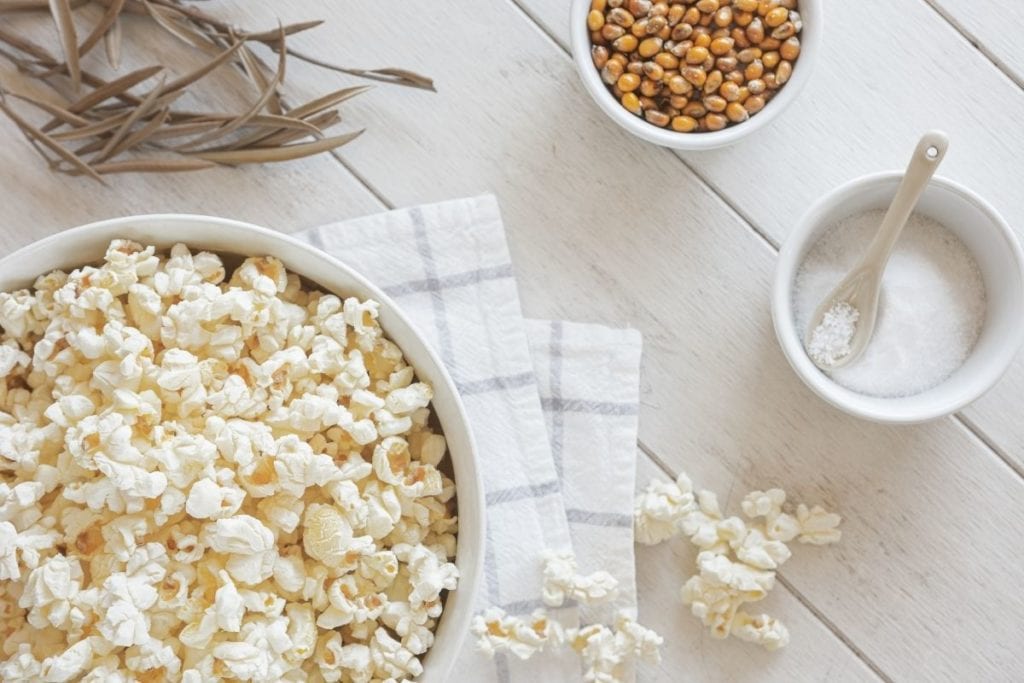 10 healthy convenience foods
Snack or protein bars

When we think of healthy convenience foods, many of us may think of bars. They're individually wrapped and can easily be thrown in a bag or purse and can be easily enjoyed on the go. Danielle Gaffen, MS, RDN is a fan of Lärabars.
"I love that these are made with only a handful of simple, whole ingredients. It's also a bonus that the brand has many gluten free, dairy free and vegan options," she explains. "I grab one when I'm having an especially busy day as it gives me the energy I need to make it through."

Kefir

When you're short on time and in a rush, anything packed with nutrition that comes in a drinkable form is a must. Monica Nedeff, RDN, LD and Founder of The Traveling Dietitian, recommends one of her favorites: kefir.
"Kefir is another favorite grab-and-go item because it's drinkable and ready when you need it. Kefir is a great source of protein, probiotics, calcium and vitamin D, making it a great nutrient-dense option. It also has a refreshing tangy flavor!"
Oatmeal
Besides breakfast for dinner, oatmeal is another quick healthy food. Jinan Banna, PhD, RD loves oatmeal.
"Oatmeal is a great source of fiber. High-fiber foods are important to keep hunger at bay and maintain a healthy weight. Fiber provides a feeling of fullness, as it slows stomach emptying."
Need some ways to dress up your boring bowl of oats? We've got you. Check out these three make-ahead oatmeal recipes.
Plain popcorn
For something on the salty side, Amanda A. Kostro Miller, RD, LDN, who serves on the advisory board for Fitter Living, recommends reaching for a handful (or two) of plain popcorn.
"Plain popcorn is great for when you're hungry in between your meals. It's very low in calories and it can fill you up very quickly. Some plain popcorn only has 30 calories per cup popped! Plus, Popcorn fills you up because it has lots of fiber."

Did you also know you can pop other grains besides popcorn? I know, it's mind blowing. Check out some of these popcorn alternatives to try on your next movie night in.
Quality protein—in a pouch

Any quality protein that comes in a pouch (or can or tin—we don't discriminate) is a great healthy convenience food. Kostro Miller opts for chicken, salmon or tuna in a pouch.
"I love these because you don't have to drain a smelly tuna can and you can just open the pouch and grab a fork. Starkist and other brands make so many yummy flavors. Nutritionally, I love them because they are packed with protein and are often less than 100 calories per pouch. Canned chicken, salmon or tuna works too, but make sure you get these proteins in water rather than in oil as oil adds more calories."
Nuts and seeds

Nuts and seeds (as well as their nut and seed butter counterparts) are a no brainer when it comes to quick healthy food. They're so easy to grab on the go making it super simple to enjoy a healthy convenience food as you head out the door. They also pack a ton of benefits. 
Kostro Miller further explains, "Nuts provide healthy fats and fiber, so you'll feel satisfied for several hours. They are calorie-dense, so make sure you limit your serving size somewhere between ⅛ – ¼ cup."
If you struggle with serving sizes, Kostro Miller recommends purchasing the single-serving nut packets or creating your own at home.
"I've been loving Blue Diamond's Wasabi and Soy Sauce almonds, but bring a napkin because the seasoning gets all over your fingers. If you prefer sweeter snacks, I love cinnamon sugar almonds. They satisfy [any] sweet tooth."

If seeds are more your style, Nedeff advocates for chia seeds.
"Chia seeds are a great food to have on hand because they pack in so much protein, fiber and healthy fats to help keep you full. You can add chia seeds to many grab and go meals and snacks, making them something you'll want to use daily. Sprinkle a tablespoon on yogurt, oatmeal, salads, toast and even main meals like stir-fries and pasta dishes for added texture and nutritional value."
Salad kits

Colleen Christensen, RD and founder of the brand @no.food.rules says a great go-to healthy convenience food that is super quick and healthy to make is a salad kit.
"I like to take any cabbage based salad kit (,y favorite is an Asian inspired chopped salad kit—Aldi has a great one) and serve it warmed with a protein source, like chicken or ground turkey, and some rice. Simply sauté the cabbage to warm it up or zap it in the microwave. It's a great way to get loads of veggies that also taste great with [little to] no work on your part!"
String cheese

String cheese is a great quick healthy food, especially when you're always on the go. It's individually wrapped and super easy to eat. Plus, it packs a punch of nutrition. Kostro Miller touts, "When I pack string cheese, I know [it] gives me some fat for satiety and can add to my protein count for the day." If you're going to pack string cheese, keep it in the fridge or pack an ice pack if you can, so your snack doesn't spoil.
Trader Joe's Crunch Dried Honeycrisp Apples
Although one piece of fruit or vegetable sticks are both healthy convenience foods, Gaffen enjoys dried fruit like Trader Joe's Crunch Dried Honeycrisp Apples.
"These are such a great snack! Sometimes I just don't want to cut up an apple or deal with the stickiness of eating it whole. Instead, I can just take a package of crunch dried apples with me, no refrigeration needed and no extra ingredients added. This sweet snack has a satisfying crunch which makes it extra satisfying. It also helps me squeeze in an extra serving of fruit!"
Trail mix

If you can't choose between nuts and seeds, why not go with both in a batch of homemade trail mix. Banna says, "Trail mix is one of my favorite convenience foods. It contains fiber, heart-healthy fat and protein."
When choosing a trail mix, select one with little to no added sugar and no artificial flavors or colors. The best way to make sure you aren't getting any extra additives or ingredients is to make your own handcrafted batch instead of purchasing a store bought option.
The next time you are looking for a healthy convenience food, don't sacrifice quality. Instead, reach for one of these quick healthy foods nutritionists can't live without.