Peloton Tread vs Tread+: Which One Is Right For You?
Please note as of May 5, 2021, CPSC and Peloton announced the recall of the Tread+ Treadmills after one child death and 70 incidents. For more information, click here.
With many of us recommitting to fitness as part of our New Year's resolutions, you might be considering adding to your home gym in some capacity. Many people swear by an at-home spin bike; others prefer to invest in dumbbells or kettlebells and get their cardio in another way. Treadmills, however, are automatically out of the running for most people due to space and budget constraints.
Continuing their innovation in the home fitness technology space, on March 30, 2021, Peloton is launching the Peloton Tread, a smaller, less expensive version of their Peloton Tread+. Considering buying yourself a treadmill and not sure which one to get? Here's how they stack up and what to know about the Tread vs Tread+.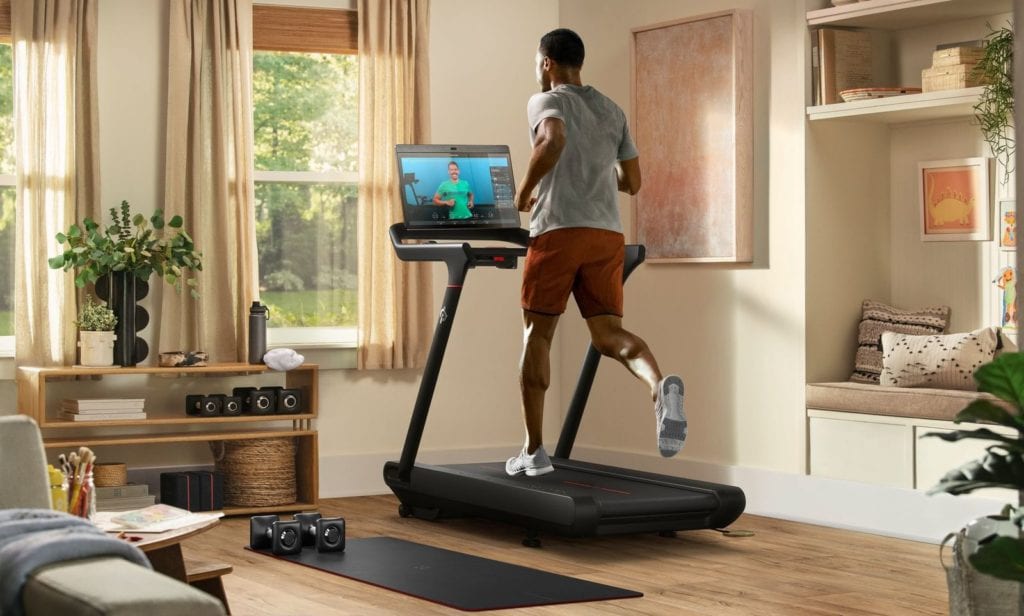 What the Peloton Tread and Tread+ have in common
Just like the Bike, the Tread and Tread+ both boast an impressive HD touchscreen that immerses the runner in live and on-demand classes. Both versions offer speeds from 1-12.5 MPH with adjustable control knobs and "jump" buttons that let you quickly increase or decrease your speed or incline.
They also both give you the same access to the community features that have made Peloton so popular. With either Tread, you'll get access to Peloton's full library of live and on-demand classes, in-workout metrics, the leaderboard, training programs and challenges, and any special event workouts that Peloton releases.
Finally, both the Tread and the Tread+ have similarly minimalist profiles. They're both uniquely missing the classic "front shroud," a.k.a. the piece of plastic typically found in standard belt treadmills. According to a Peloton spokesperson, this design choice creates an unencumbered training environment free of obstacles, giving the runner even more space on the deck
What's the difference between the Tread and the Tread+?
Hardcore runners (or anyone with creaky knees *raises hand*) will notice right away that the Tread and the Tread+ have two different belt types. The Tread+ has the soft-absorbing slat belt that's similar to the Woodway treadmills you've run on in a Barry's class; they're gentle on your joints and help lessen the impact on your body. The Tread, meanwhile, has a more classic, continuous running belt like what you've probably seen in gyms your whole life.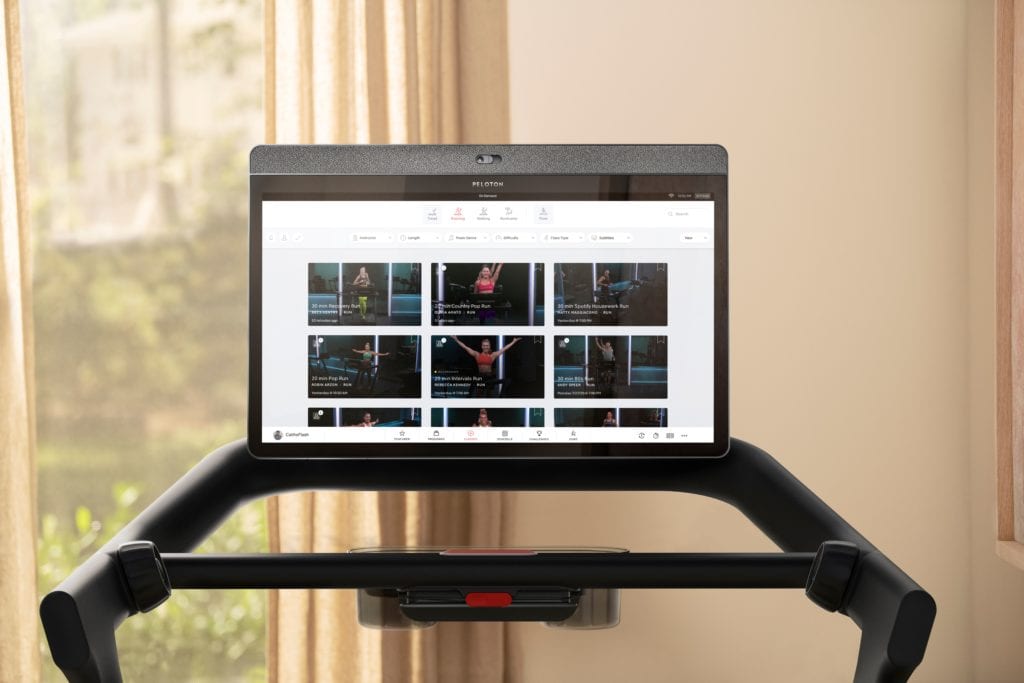 While the Tread vs Tread+ screens are different sizes (the Tread+ screen is 32in", while the Tread screen is much smaller at just 23.8in"), if adjustability matters to you, you might prefer the Tread. The Tread screen has a vertical tilt of up to 50°, while the Tread+ can only tilt up to 30°.
Finally, and perhaps most notably, the Tread has a much smaller footprint than the Tread+ and requires less space. The Tread offers 59″ of running space to the Tread+'s 67″, and the Tread's dimensions are smaller than the Tread+'s: 68" L x 33" W x 62" H and 72.5" L x 36.5" W x 72" H, respectively.
(For a more technical breakdown of how the Tread vs Tread+ specs compare, click here)
So, which treadmill is right for you?
If you're a hardcore runner who logs major mileage each week, the Treadmill+ is a great choice (assuming price isn't an issue). The slatted belt is friendly on the joints and the bigger screen can help you feel more engaged and immersed in your workout. The Tread+ also offers a little bit higher of an incline, if you're into serious hill training (however, the difference is only 2.5% incline, so don't base your decision solely on this).
For anyone dealing with space and/or budget constraints, there's no denying the Tread has a smaller footprint. If you plan on using the screen for more yoga, core, or floor workouts, you might appreciate the extra adjustability; however, we wouldn't recommend choosing the Tread just for those extra tilt degrees alone (we don't think you'll notice the difference over time).
Why you might consider getting a Peloton Tread now
According to Peloton Tread instructor Jess King, it's all about making it easy to move your body in the space we currently occupy the most.
"This is such an exciting time for the new Tread to be dropping," she shares. "Cold weather and WFH has us needing to move our bodies more than ever and with a more accessible price point, we'll be able to extend our warmth and welcome even more Members to the Peloton community."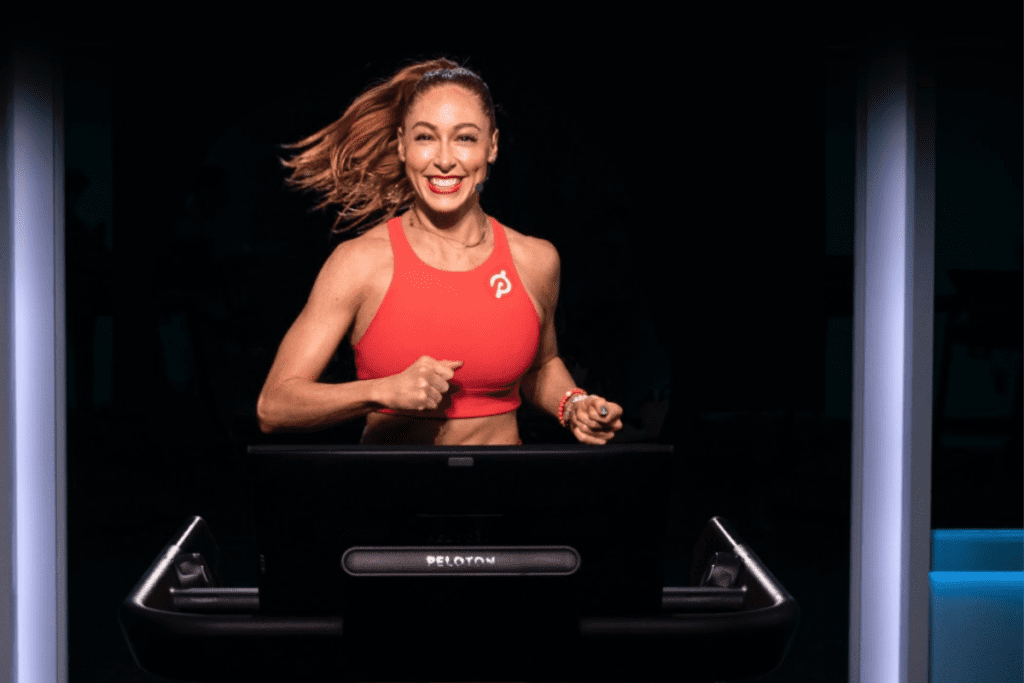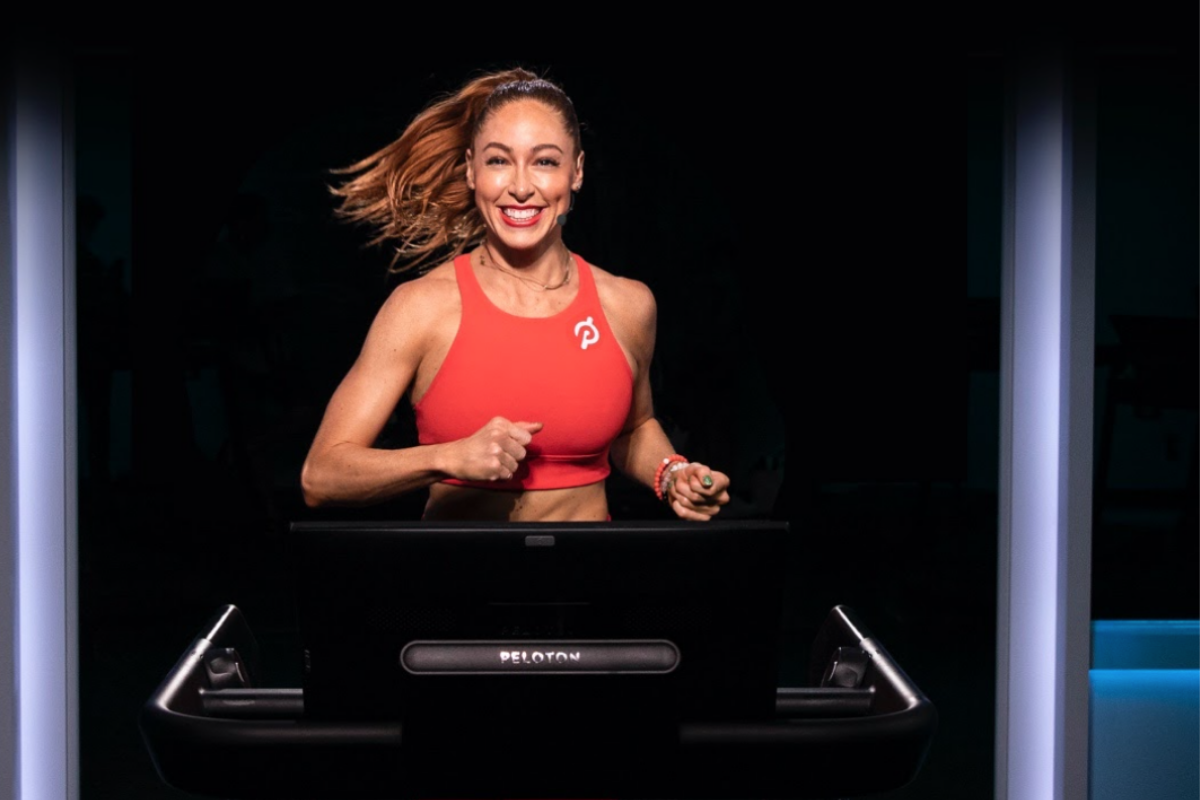 As an apartment dweller in New York, King knows that space is of the essence.
"I personally really appreciate the smaller footprint in the home and think the new Tread is super cute," King points out.
And even if you don't consider yourself a capital-R "Runner," don't let that stop you, King says.
"I also never considered myself a runner, but there is something so inspiring about the Peloton community, which motivates you to move for more. The workouts are so fun and fresh, and there is something for everyone, no matter where you are on your fitness journey," she explains. "After 20+ years of dancing and six years of being on the Peloton Bike, I finally felt called to run on the Tread. I genuinely believe it is because of Peloton's programming, the instructors and the Peloton community at large, that I now call myself a runner."
If you've been having a hard time finding an at-home workout routine that works for you, the Tread and the accompanying Peloton suite of classes might help you find the accountability you need to stick to your fitness goals.
"Accountability is inherently built into the fabric of the Peloton community," King affirms. "Once you become a Member, you're no longer trying to figure out your fitness journey alone. We're here for you, every day and every step of the way."
Whether you're engaging with the instructors on Instagram or high-fiving new friends on the leaderboard, King says, the power of the Peloton community is transformative.
"When you feel it in a workout, or in your body, or see the impact of in your life, working out is no longer something you dread, but an experience you desire," she tells us.
Let us know!
Did this post help you get closer to achieving one of your goals?