Outdoor Activities You Can Still Do In October
Spooky season has officially arrived and the fall vibes are in full swing. Normally, this is my favorite time of year, and while I'm definitely getting into the fall spirit, there's an undertone of anxiety about what cold weather means this year.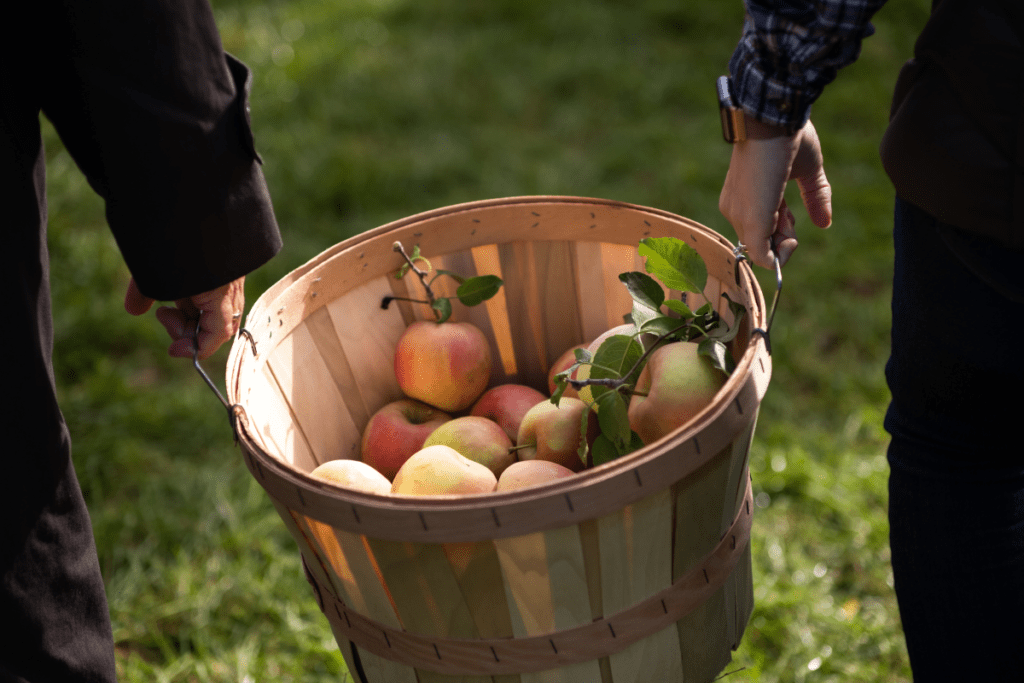 After sheltering in place during March, April, and May, we found some relief in being able to reconnect with loved ones and enjoy some degree of normalcy over the summer. Many of us have moved our social lives almost entirely outdoors this year due to evidence that outdoor activities are much safer than their indoor counterparts. The question on everyone's mind right now, however, is how do we sustain this new way of socializing when the weather gets cold?
Rather than lamenting the chillier weather this October, it may be in everyone's best interest to embrace the fall vibes and continue enjoying outdoor activities. In the spirit of embracing a safe social distance and all things fall, here are four fall activities that you can (and should) continue to enjoy outdoors this October.
Get moving
Gyms have reopened with safety measures in place, and some people can't wait to get back into their gym. Others are more cautious and may not feel comfortable returning to an indoor gym for the foreseeable future. As we've seen over the past six months, the lack of a gym doesn't mean you can't get in a sweat sesh and the colder temps don't change that.
Fall is a great time to hop on your bike or hit a trail for a walk, run, or hike. If you've got some extra time on the weekends, consider making a day trip of it and heading into nature for some awesome fall foliage views.
Hit up an apple orchard or pumpkin patch
Major nostalgia, undeniable fall vibes, and fresh produce, do I need to say more? Start the day getting lost in a corn maze and end it with a taffy apple. Then, take home your harvest and roast some pumpkin seeds or make some apple nachos!
Browse the farmers' market
If picking your own apples and pumpkins isn't your thing, you don't have to miss out on awesome fresh produce. Farmers' markets are boutiful in the fall. Head to the market with an open mind and an appetite for fall produce, and you won't be disappointed.
Check out a new neighborhood
Once you've gotten your fill of nature and changing leaves by walking through parks or heading out to an apple orchard, come back and explore your city. Pick a shopping street and take a walk. If you need to warm up and are comfortable, check out a few shops you pass by; you may even find a new neighborhood favorite.
If you'd rather stay outdoors, stroll a couple of side streets and look for interesting street art. Keep an eye out for walk-up windows serving hot coffee or (yummm) hot chocolate).
Dine al fresco
When I studied abroad in Copenhagen, restaurants were open for outdoor dining year round. Stateside, we might raise our eyebrows at the idea of eating on a patio in 40º weather, but with a heat lamp, blanket, coat, and the hygge spirit, outdoor dining in the colder weather was actually amazing.
Right now, we'd be nearing the end of traditional patio season in Chicago most years. Instead, today we're seeing many restaurants getting into the Danish spirit, attempting to expand options for outdoor seating into the colder months.
If restaurants aren't your thing in the current atmosphere, consider adapting that mindset and meeting up with friends for an outdoor picnic, despite lowering temperatures. Pack some hot apple cider or mulled wine in a thermos, bring plenty of blankets, and continue dining al fresco as long as possible.