How to Deal With the Stress of Election-Related Social Media
Fifty-five percent of Americans now get their news through social media, according to a Pew Research Center report. As the 2020 Presidential drama—err, election—unfolds, millions are on edge and turning to social media. If you're navigating the chaos of election-related social media, you have the weight of deciphering what's credible, as well as deciding if, what, when and where to post, and how to respond to comments and, potentially, trolls.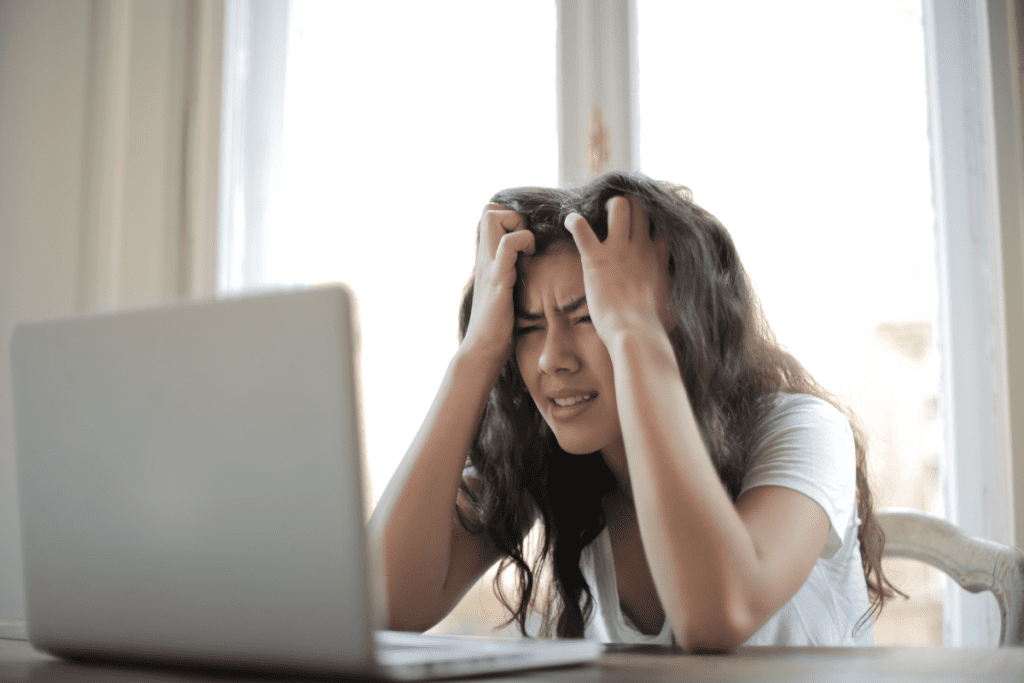 A national survey from The Ohio State University Wexner Medical Center found that more than half of Americans changed their social media habits because of tensions surrounding current events this year. Here are some tips for navigating election-related social media to help you stay knowledgeable while maintaining what's left of your sanity in 2020:
Set tech limits
First, limit your social media posting and checking to a certain time of day and then shut it down for peace of mind. This will help prevent 2 am social scrolling and anxiety attacks in the middle of the night.
"There's so much happening with technology that is stressful to the nervous system because nervous systems have not yet evolved to keep pace with our technology," says Dr. Dan Engle, psychiatrist and neurologist at True REST Float Spa. "Our nervous systems evolved at the pace of nature, and now they're trying to play catch up to the pace of technology."
Keeping your social media limited to certain times and even giving some platforms a break can go a long way toward easing your mind. 
Fact-check what you're reading
Be skeptical of social media news, and question the sources. According to the Pew Research Center, 73 percent of adults say they are not too confident or not at all confident in technology companies like Facebook, Twitter and Google to prevent the misuse of their platforms to influence the 2020 presidential election. Finding reputable sources is essential for keeping yourself knowledgeable on current events and avoiding scams. It is now more important than ever to post facts and not misinformation. 
It can be tempting to grab what a friend posted on Facebook or repost a cool Instagram diagram, but make sure you verify the source and do your research before posting. Some questions to ask yourself about your source of information include:
Who created the post or story? Is this a verifiable news organization or nonpartisan research center? Go beyond social networks to see where the stories originate. 
Is this news organization commonly thought of as being far to one side of the political spectrum? If so, try to find a less polarizing news source.
If this is a prominent news story, does this source align with what the other main news outlets are reporting on it? Make sure the facts check out. 
Is this an anecdote or story based on one person's account? If so, are there other witnesses and testimonies to consider? Is the story teller a member of any extreme groups?
Is this inflammatory or insensitive to any particular group? Avoid anything hateful or biased that relies on stereotypes or mocking people for their views. 

And, here's something else you might not know about social media ads: If you're seeing campaign ads or want to research campaign ads for different candidates, you can look up any given political candidate via Facebook's Ad Library to see how much their campaigns are spending.
What not to post
If you are feeling all the feels leading up to the election and want to post something you are passionate about, take a step back. Wait at least a day and think it over. It's easy to get caught up in the heat of the moment in response to a news story or person online, but wait until you are calm to consider if this is worth posting. Does it communicate useful information and align with your values? Consider the consequences before you consider making an intense political post. 
Don't feed the trolls
It is almost inevitable that if you post about the 2020 presidential election on social media, trolls may comment. In such divisive times, it's not hard to get caught up in the emotions. Take a step back and take a few deep breaths. If someone comments something hateful or offensive, block and report. If they are respectfully disagreeing, compose a draft reply and then give yourself some time to think before posting. Make sure you don't post in the heat of the moment and say something you may regret later.
Don't take it personally
If people unfollow you or block you after you post about politics, do not take it personally. Some people feel they cannot handle any more political news right now, some have no interest in politics, and others may have strong contrasting opinions. Try to see the bigger picture and don't get caught up on individuals' actions that are beyond your control.
Unplug
If the online world becomes too overwhelming and you want to scream, cry and run, step away and unplug for a while. Get outside, relax with a partner or friend, or have a Zoom vent session with your bestie. Unwind in the natural world and go outside for a walk, bike ride or run. 
Practice self-care
We are all living through a trying time in this country. It's important to focus on what you can control, and take care of yourself. If you need to disengage from social media and politics, do so. Take some time for self-care and enjoy a bath, cooking, reading, or some comedies on Netflix. Remember, this too shall pass.