Make the Most Out of Virtual Therapy: Insider Tips from a Therapist
Virtual therapy has spiked in popularity in recent months, and trends are showing that telehealth is here to stay.  However, can we be emotionally present without being physically present?  While there are some drawbacks to virtual therapy, Colleen Conner of Hope Springs counseling identifies three ways we can get the most out of virtual therapy.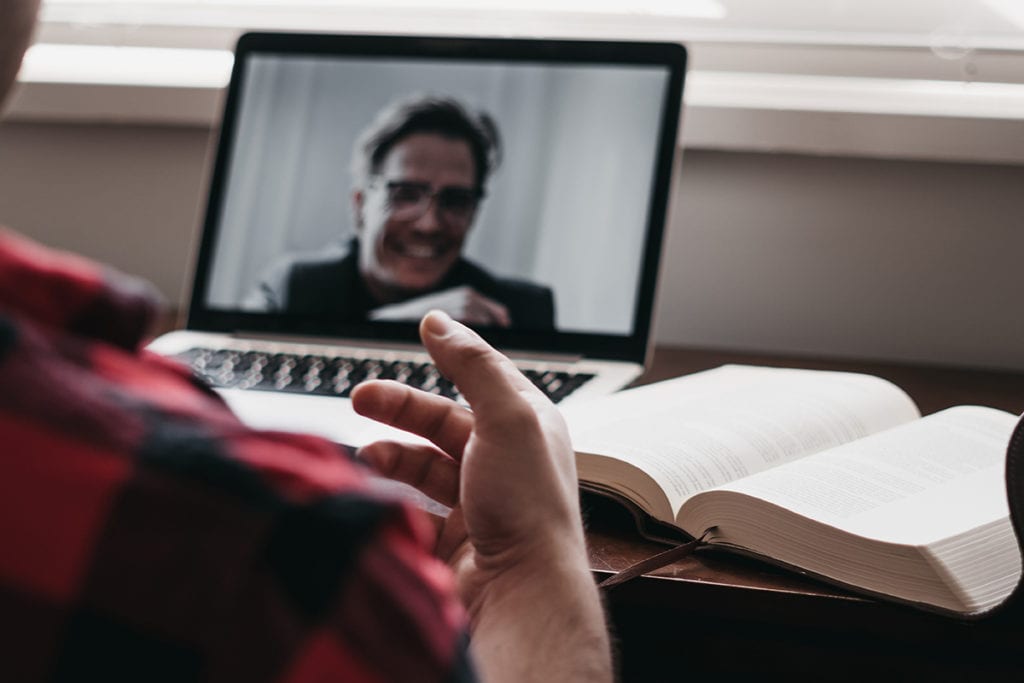 1. Treat each appointment as if you were in the office
"It's great to see your client's environment and be able to meet them where they feel most comfortable," Conner notes. But the most important thing to remember is to respect your time in therapy. The session is for you, so showing up late, multitasking during the session, or cutting out early starts to eat at the time you set aside for yourself. Show the same respect for your time in your home environment as you would in an office environment.
2. Hit the right angles
And yes, we're talking about those kind of angles. When you're walking around on Zoom with your cell phone at an upward angle, eyes everywhere but the camera, and your background shifting behind you, it's tough to really be present with your therapist and dedicate the time to yourself.  Taking a moment to be physically still translates directly to focusing your mind and lowering your stress levels. 
Find a calm, cozy corner of your space and set up your camera to clearly show your face and eye movements so that your therapist can get a better sense of your body language and overall engagement. Bonus points if you have a tripod or a stack of books to lean your phone against to keep yourself hands-free.
3. Don't be afraid to reach out
Waiting a few days or weeks in between scheduled sessions can sometimes feel like an eternity, especially if we are encountering triggers or stressors in our everyday life. However, through the wonders of modern technology, therapy is often just a phone call away. Conner offers ten minute complimentary phone check-ins for her regular clients to check-in during the week between sessions.
Even a small part of your day spent refocusing can set yourself up for success-discuss with your therapist when you feel most vulnerable in between sessions and develop a plan to help you get through those moments whether it's a quick chat, text, or short session.
Remember that therapy can be customized to meet your individual needs and a good therapist will always meet you where you are, even if you life seems chaotic, to begin developing strategies to create your best self.  In-person, virtual, or even a combination of the two can all be leveraged to create a plan that works with your schedule and builds upon your goals session by session. As virtual therapy options begin ramping up at many therapy practices, now is a great time to give it a try in the comfort of your own home.
Let us know!
Did this post help you get closer to achieving one of your goals?