5 Summer Practices To Better Your Everyday Life
This summer is unlike any other. While you are monitoring the ever fluctuating COVID-19 pandemic, you've also likely gained a heightened awareness of the racial disparities present in our country. All of that said, you're probably wondering: how can you work towards feeling better and doing better?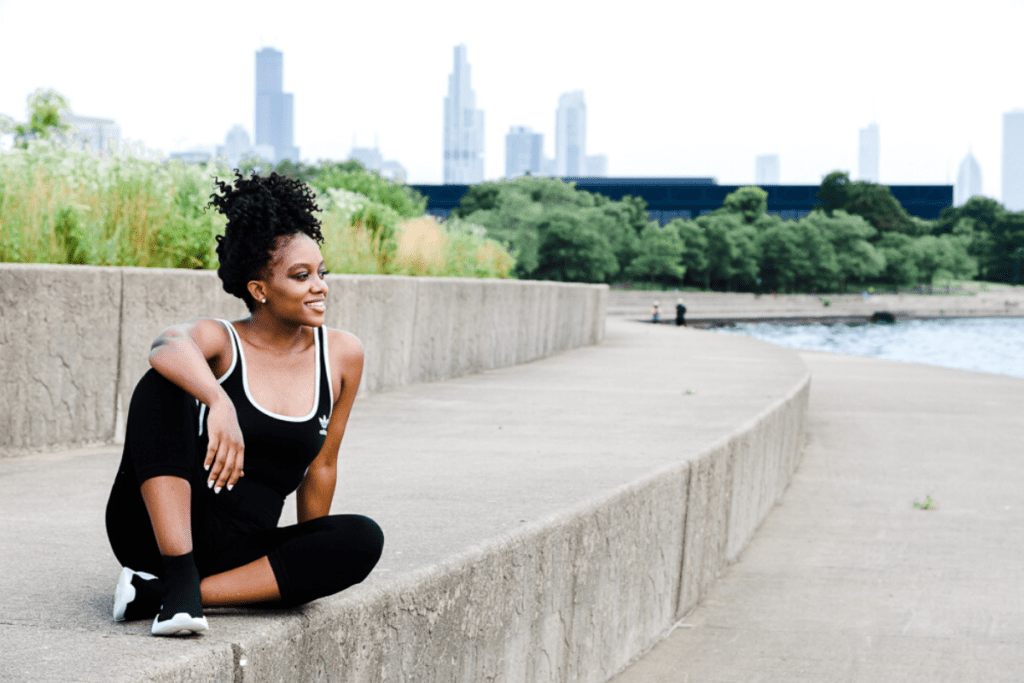 Below are some summer practices to help you deal with your emotions at this time, ways to give back, and overall how to best embrace the greatest parts of summer. 
1. Creating as an emotional outlet
I'd define an emotional outlet as anything you can do to relieve stress. Meredith Janson, an expressive arts therapist in D.C., explains in Psych Central that our culture has a hyper focus on happiness while stigmatizing other emotions such as anger. "Having a toolbox of healthy techniques to navigate the range of emotional experiences is vital," the article notes.
Some summer practices you can do to help navigate your emotional experiences include playing an instrument or creating music. Poems, songs, and spoken word could be used to relieve stress also.
Another creative outlet could be drawing or painting. While sheltering in place, I found myself participating in several instructor-led paint sessions via Zoom. Many of these were free and accepted donations for the arts programs for when they reopened. The Color Cocktail Factory, hosted by art graduates of the School of the Art Institute of Chicago, lists their upcoming virtual painting sessions online. 
If you're looking to keep track of your thoughts, you can consider writing in a diary, journal, or blog. All of these can help you find the words for your feelings and reflect on your experiences. You can ask yourself questions like "How were you feeling when you woke up this morning?", "What was the best thing that happened to you today?", and "What are some things you look forward to the most in life?" 
Creating for others can also be beneficial for you. Creating something kind or purposeful for someone else, can help you find purpose. It can also instill a sense of pride when you share your work or art.
2. Giving back
When you're done with something, like clothing or books, consider recycling versus throwing the items away. You can give used items to friends in need or donate them to a reputable charity. In Chicago, you must be mindful of where you're dropping off donations. Some of the random, unpermitted donation drop off bins that can be found at gas stations or parking lots, are actually run by for-profit companies. These companies have been known to collect clothing donations and sell them overseas. 
You can also donate your time. My Block, My Hood, My City is an organization in Chicago whose main mission is to take care of those who are underprivileged and have minimal opportunities. Some of their charitable efforts that could use volunteers include senior wellness calls, neighborhood/park cleanups, and grocery delivery. 
Of course you can always give back by donating money. Black Lives Matter and the multiple legal support funds for protesters are both good places to start. 
3. Spending time in nature as a city dweller
It's important to spend time in nature because it helps you to step outside yourself and develop a greater appreciation of the world around you. Exercise is an awesome way to spend time outdoors. It can boost your positive energy and help to release negative energy. 
Meditation is another one of the summer practices you can do outside. Whether you're in your backyard, on your balcony, or you've snagged a private spot in the park; meditation can help you connect with your inner self. 
You can also spend time working outside. If you have access to an outdoor space that your WiFi reaches, why not create an at-home workstation there. If you're in the midst of a project or work that doesn't require the internet, you can set up a work space even further out. Cafe 53 in Hyde Park has internet access on their outdoor patio space, it's quiet, and shade-covered. Tables are socially distanced too!
4. Sun exposure, for all shades
Myth: Black people don't get sunburned.
Fact: No matter the color of your skin, it is possible to get sunburned.
Myth: You can't get sunburned in the shade.
Fact: Since sunburns are caused by UV radiation and not direct sunlight, it's possible for the rays to reflect off surfaces like water, sand, or grass.
Myth: The tan you get when running errands or doing other quick activities outside isn't harmful.
Fact: All skin tanning adds up over time and increases the risk of skin cancer.
Experts at Healthline recommend the optimal amount of sunlight is 10-30 minutes a day for lighter skin and up to three hours a day for darker complexions.. You will need these levels of exposure to get the prescribed amount of natural Vitamin D. There are very few foods with significant amounts of Vitamin D, like salmon, tuna, and egg yolks. Because of this, it's important you take some time in the sun as one of your summer practices, and be sure to utilize sunscreen to protect against harmful UV radiation. 
5. Intentional eating on a budget 
As you may already know, there are several food deserts in Chicago. Because of this, it can be hard for some people to have regular access to groceries. The effects of this can be detrimental including irregular eating schedules, lack of necessary nutrients, and excessive processed food consumption. 
Some small things you can do to practice intentional eating are to keep a regular eating schedule as best as possible, sitting down to eat when you're able versus eating on the go, and planning out meals in advance. You can also use simple recipes that include only a couple ingredients and buy in bulk when you have the space (or even if you don't have the space).
As always, you should work to incorporate more fruits and vegetables in your diet. Farmers markets can be a good resource to utilize because typically the pricing is reasonable and there are many locations throughout Chicago. Independently-run farmers markets in Chicago must be approved to open by the Department of Cultural Affairs and Special Events so you can rest assured any market you visit will have the necessary safety precautions in place.
Let us know!
Did this post help you get closer to achieving one of your goals?