No Props? No Problem! Yoga at Home With These Prop Substitutes
When my students come through the doors of the studios where I teach, I sound like a broken record each and every day telling everyone to grab "two blocks! Have two blocks!" because to me, a practice just feels better when I'm using at least a couple props along the way.
When you're practicing at home, though, the likelihood that you have yoga blocks is probably not high (although these are my favorite for their weight and size if you're in the market). But if you aren't looking to buy, there is good news for you and your at-home yoga practice! Make-shift props are everywhere in your house. And if a lack of props is your reasoning to step away from your mat, then here are just the tips and tools you need to get back to your practice.
No blocks? These three tools each have their own specific benefits: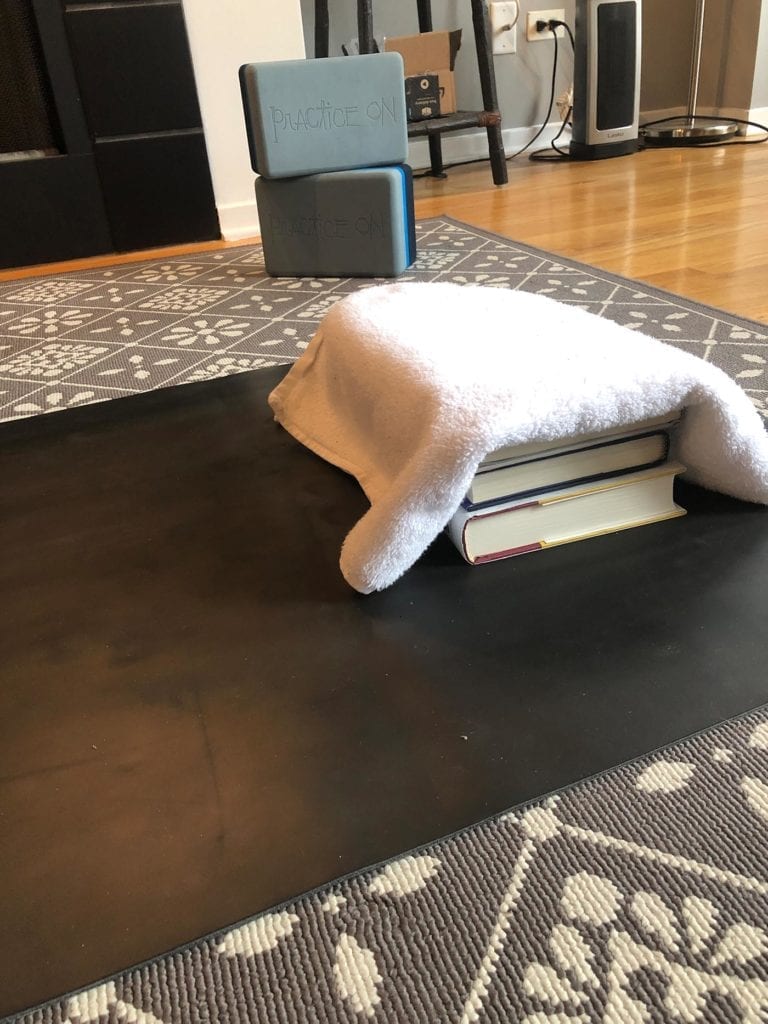 For poses that ask you to put your weight on a block, you can stack up a few books that are roughly the same shape and the shape of a standard yoga block (but don't worry about being exact) and throw a hand towel over top. The hand towel makes the surface and edges just a bit softer if you're going to be lying down.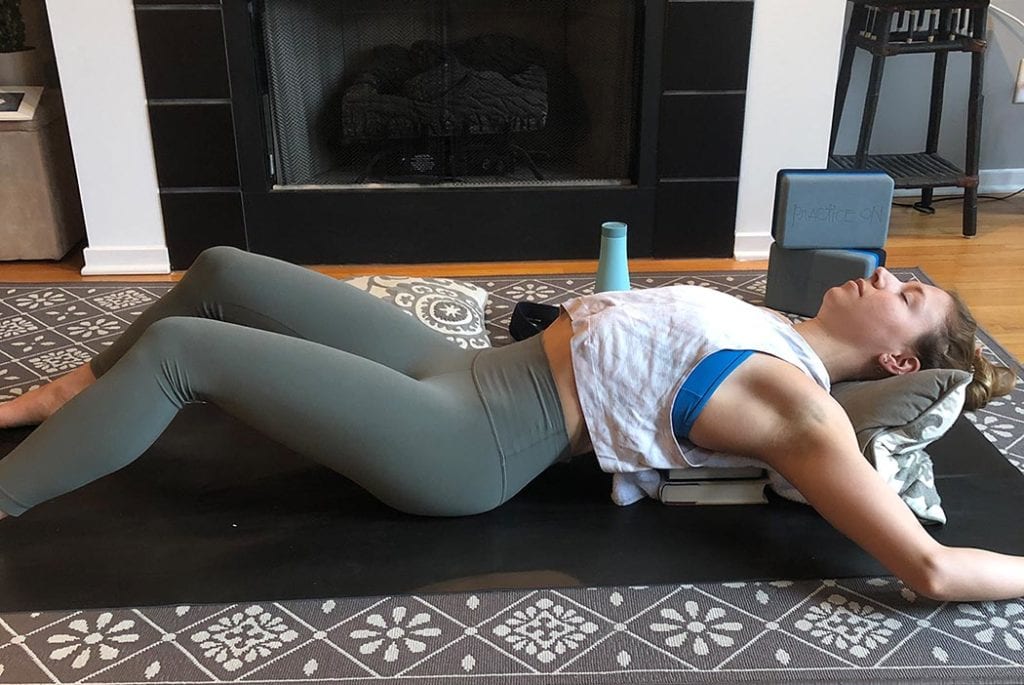 Need a second "block" for behind your head? Use a small pillow or fold a pillow in half! And speaking of pillows…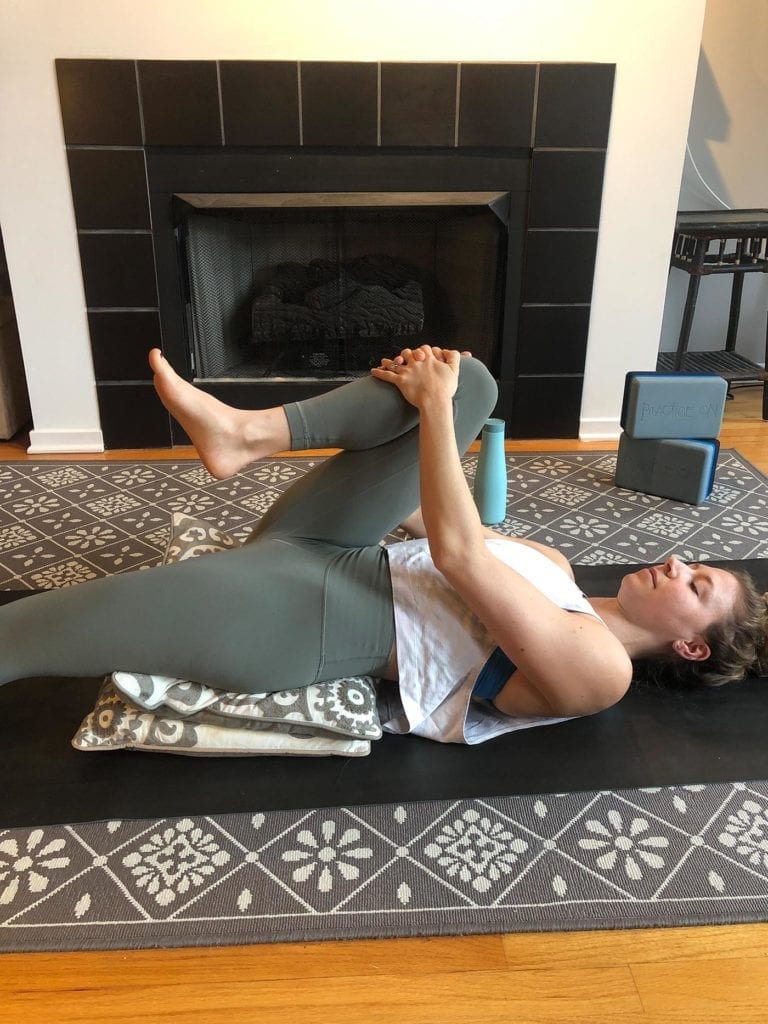 For poses like "hips on a block" or a deeper psoas stretch like pictures above, stack a couple pillows underneath your hips for a softer support that still elevates your hips enough to feel the stretch.
And if you need something more sturdy to support your hand in a single leg balance posture like half moon, try a sturdy water bottle.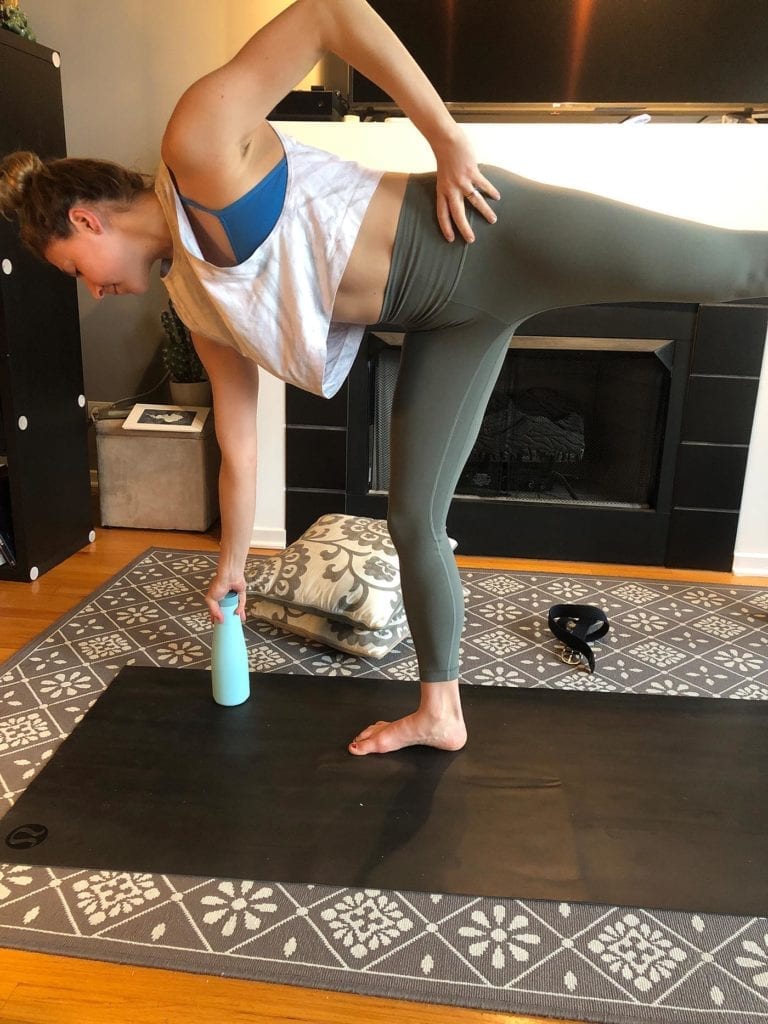 And last but not least, if you've got a cloth belt it's as good as any yoga strap you'll find in a studio. It's perfect to assist in poses with hamstring stretch variations like seated tree.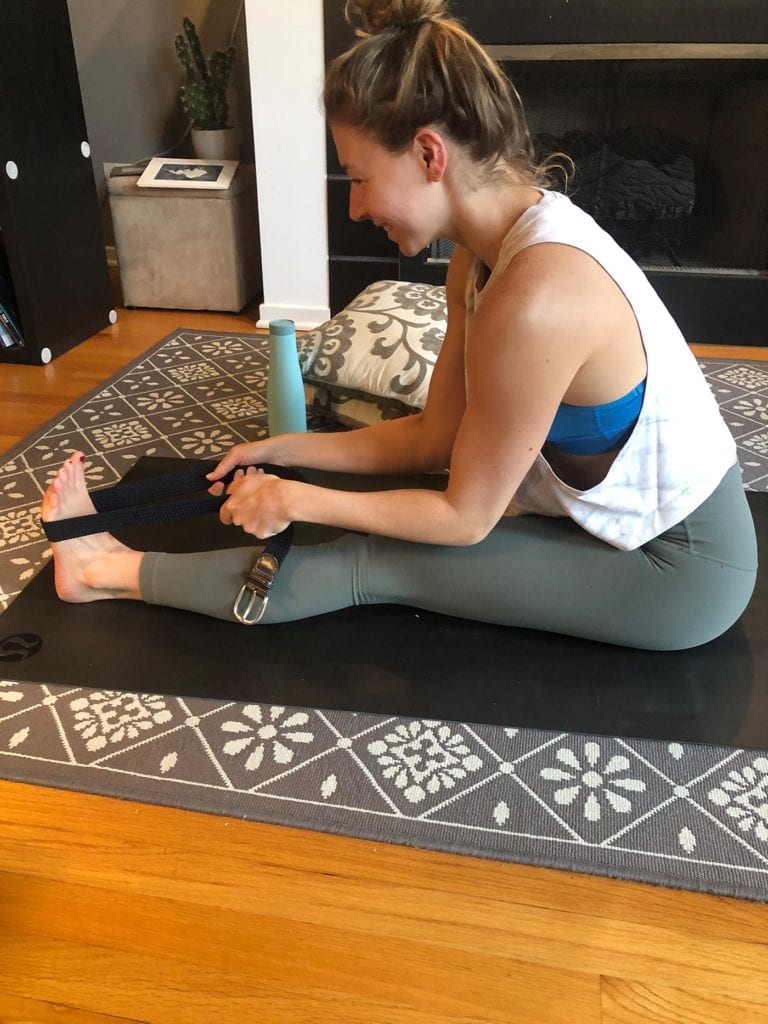 Beyond straps and yoga blocks, if you're someone who likes to cozy up during savasana, make sure you have some blankets around from your house to either use behind your legs, shoulders or neck when you set yourself up for rest.
Have other creative ways to use items in your house for yoga props? We always want to hear from you, so feel free to leave a comment below!