In-School Programs Teaching Kids Confidence Through Movement
For some students, back to school means back to friends, smiles, and fun. To others, back to school can mean back to anxiety, insecurity, and stress. And today's students are not only pressured and influenced by peers at school, but also on the Internet. It can feel almost impossible to avoid a bully when they have constant access to you on social media, and it can be very overwhelming to grow up in a society in which the media is constantly telling you what a "real man" and a "real woman" "should be."
Thankfully, students of Chicago Public Schools have help and support with handling all of these messages and pressures. I spoke with Annie Warshaw, CEO + Co-Founder of Mission Propelle, as well as Alison Rootberg, Founder of Wellness4Every1.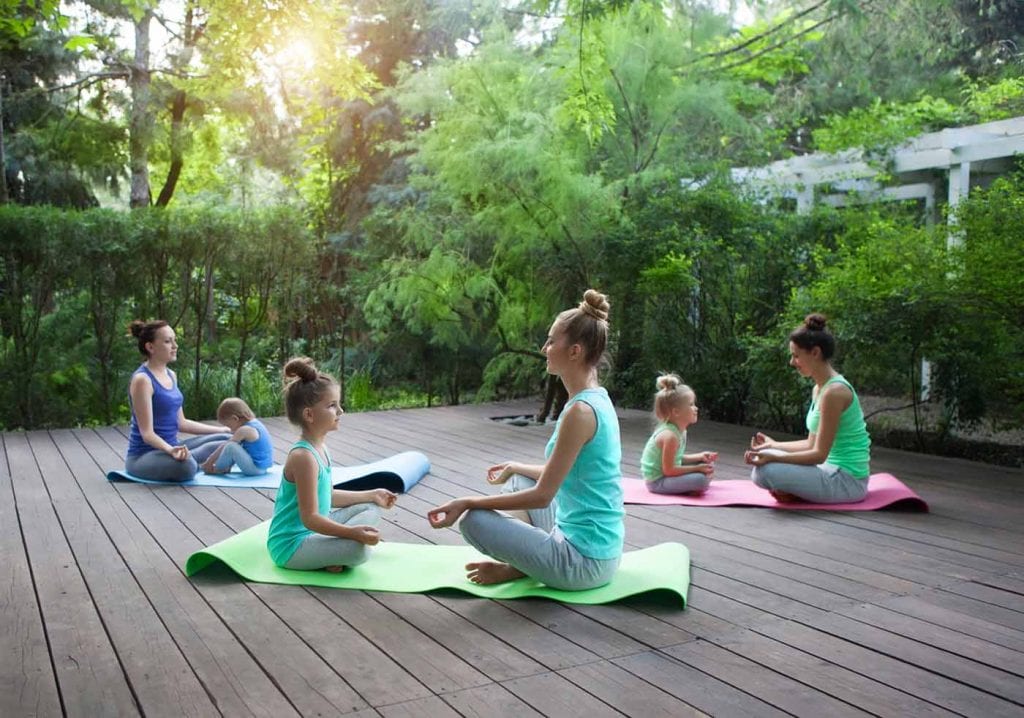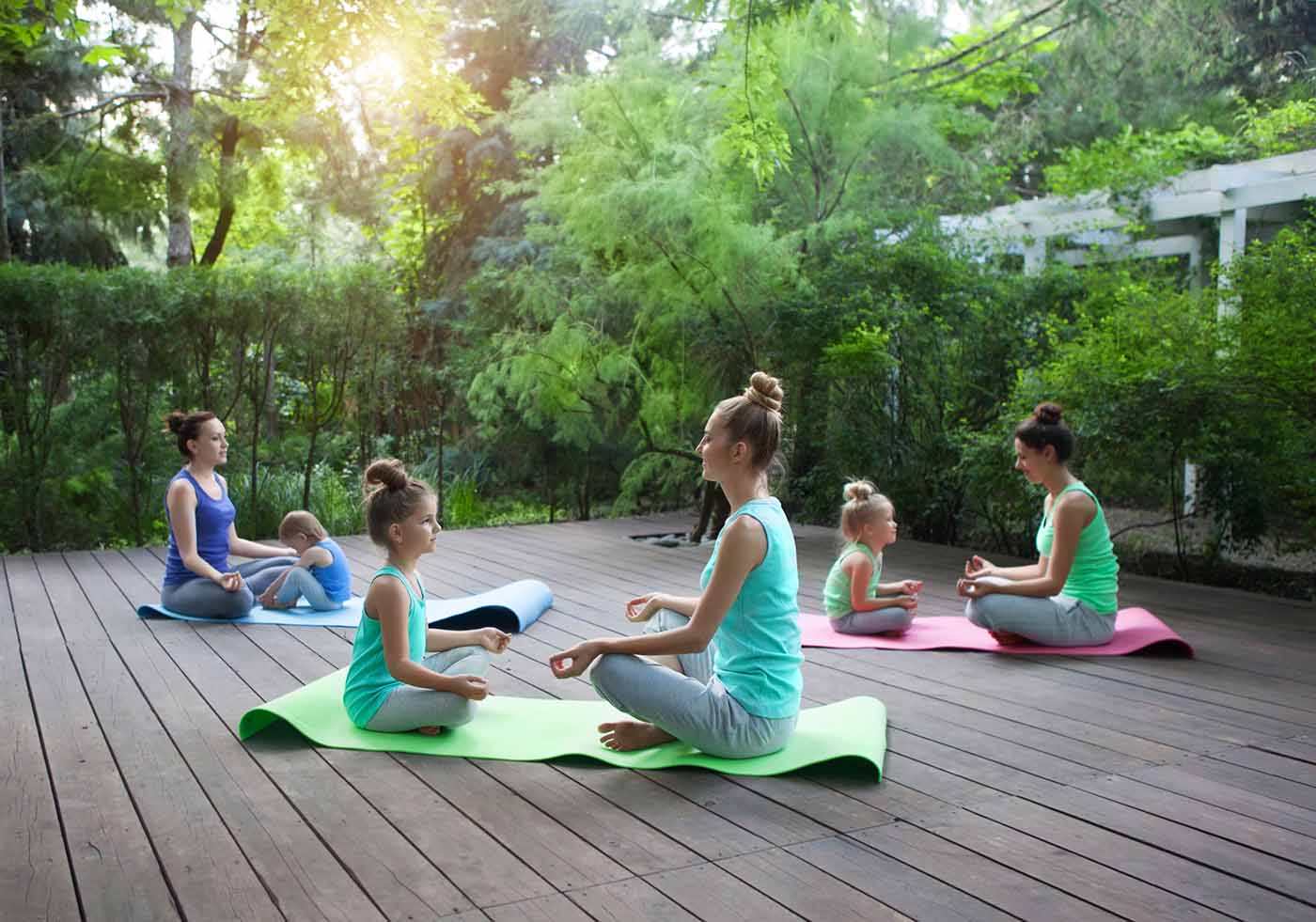 Mission Propelle is a yoga program for girls grades K-5 whose mission is "to empower girls to know who they are, what they believe, and how to advocate for themselves."
Warshaw started her career as an educator for Teach for America on the south side of Chicago. Although she knew she was doing good and giving back, she didn't feel like she had quite found her passion in full fruition. It was at that time that Warshaw started practicing yoga and realized that she wanted to transfer the powerful feeling it gave her to girls.
"The girls do yoga, but yoga is not what we do," Warshaw stated. "In addition to going to yoga, the girls read original storybooks about empowerment, equality, problem solving, etc."
For example, one of the storybooks read is a demonstration of gender inequity. The girl in the story runs for student council and realizes she is the only girl. Although she feels intimidated at first, she learns how to advocate for herself. The story also teaches how boys can advocate for girls, too.
"In another story, one of our boy characters is playing kickball, and one of the boys on the team tells him he runs like a girl," Warshaw explained. "Instead of feeling completely defeated, the boy says thank you. Boys may feel like girls are strong and amazing, but there's so much pressure with showing masculinity. Our stories also give boys the words and the tools to advocate for themselves and for women."
Feeling empowered and confident without worrying about competition or what other people think can be hard for adults, let alone young, vulnerable children. It's this reason that Warshaw chose to center her program around yoga.
"I chose to focus my program on yoga because yoga is accessible to all people," Warshaw began. "You can live in a dangerous community, and you don't need to go outside to do it."
But what participating students might not realize is that they're not just doing yoga, but they're building community and female empowerment.
"Our teachers are trained in a very specific way of talking, "Warshaw explained. "'Look what I can do' doesn't exist. We go through how to turn on our internal voice to praise ourselves and only ourselves. The teachers also repeat mantras throughout class so the kids can focus on what they're doing."
Warshaw then offers students the opportunity to apply their newfound empowerment and confidence in real situations with Mission Propelle's "Blooming Bosses" program. In the program, the students start with reading and yoga, and then over the course of a week, they create a comprehensive business plan with a group of other students of all ages.
"We're really strategic about how businesses are formed and analyzing strengths as well as how we can contribute," Warshaw described after I asked how students of such a wide age-range work together. "The older girls take on more leadership roles, and the younger girls do more marketing roles. Everyone can contribute, and they all get to be a part of a team.
"If we can spark this love of entrepreneurship in girls now and expose them to what they can become, then we hope they take on those roles when they're older because they have the skill set and the support to do so."
What's most rewarding for Warshaw is seeing the impact her empowerment-based program has on its students.
"We have a trans-gender student who transitioned to be a girl," Warshaw began. "She has now been with us for several years. At first, she really wanted to be a part of a community of girls, but she really struggled with how to fit in. She is now fully embraced by this class and is in a place where she can celebrate who she is. She now has a space where she can use her words, communicate with the girls and realize the power in her own body."
Alison Rootberg, founder of Wellness4Every1, chose dance as the basis of her program for similar reasons.
"Dance increases flexibility, agility, coordination, and spatial awareness," Rootberg explained. "It develops children's expressive, musical, motor, and auditory skills. Dance offers a noncompetitive way for all types of children to be easily engaged."
Rootberg has a BFA in Dance as well as in InterArts and Technology and an MFA in Dance and Integrated Media. Her passion started when she realized Chicago Public Schools (CPS) had a major gap that needed to be filled.
"CPS desperately needed assistance advocating for their students and finding additional funding," Rootberg began. "We quickly realized that this was so much more than just learning about art. Our students needed a creative outlet and physical outlet to learn self-awareness skills, build community, and feel inspired."
Like most new organizations, Wellness4Every1 started small, focusing on creating new funding opportunities for schools. It now provides programming to 50 schools each year and has taught over 5,000 students.
"We use dance, yoga, and meditation as tools to build strength, coordination, flexibility, and character. We guide our students to explore ways to move and reflect. Some movements will be more challenging and other will come more easily. We take the time to understand what we like and what we don't, but more importantly why we like some things and why we don't like others. It's about processing how we feel and what we actually want and need."
Rootberg didn't just stop with building camaraderie between students within each school but branched out to corporations to build a sense of community in the city of Chicago.
"As we began offering more yoga and meditation programming in schools, we realized that this was also a trend in corporate wellness," Rootberg said. "The difference was that corporate programs had a lot of funding but were missing their community connection. We knew that we could improve corporate wellness by including this direct connection to CPS. Our corporate partners sponsor classes in school and also receive programming for their employees."
"Everyone can benefit from access to mindfulness techniques, increasing physical activity, and giving back to community."