These Four Chicagoans Are Using Fitness to Make a Big Difference in Their Communities—and You Can Help Them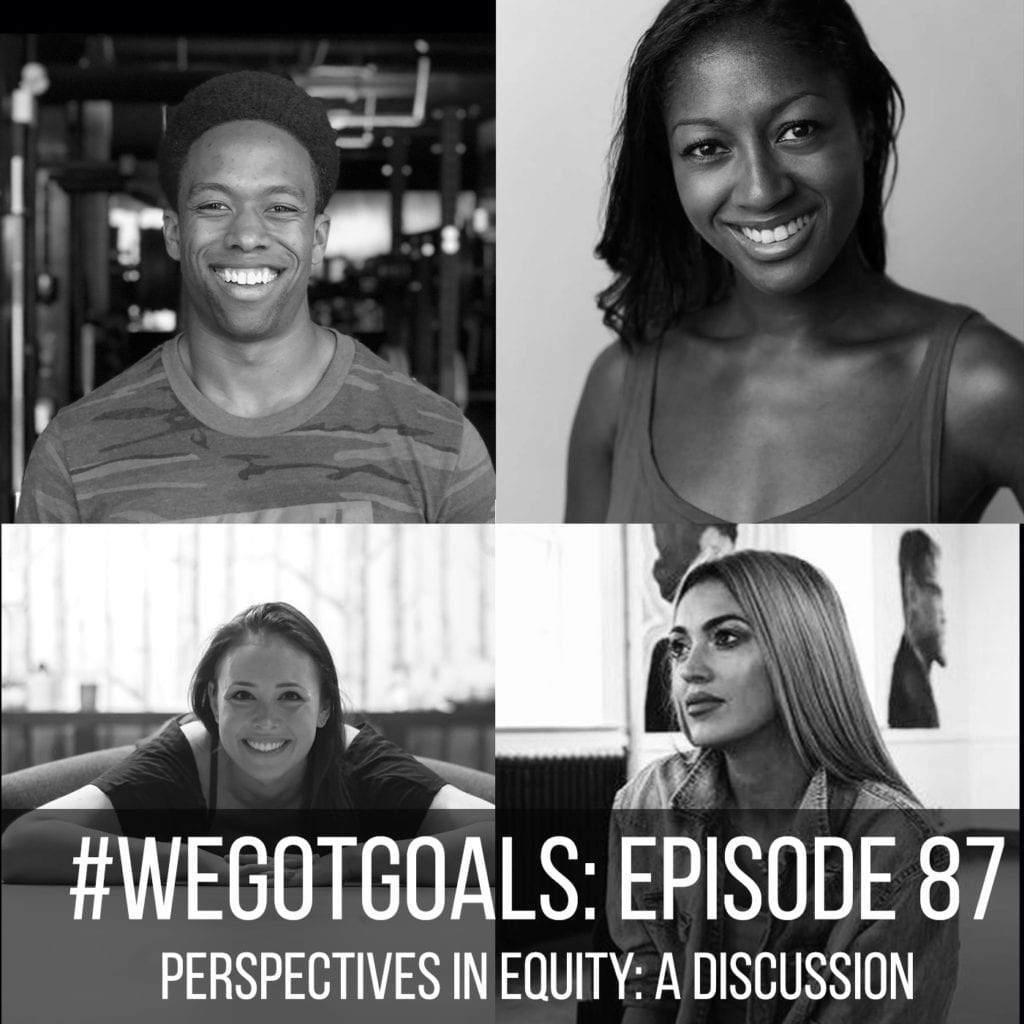 When you look at problems like systematic oppression, the 20-year life expectancy gap between people of color and Caucasian communities, a lack of physical activity programming for kids, or even stigma about accessing mental health services … well, it's easy to feel a bit overwhelmed.
The high achievers on this week's episode of #WeGotGoals, however, chose to face these issues head-on rather than shrinking from them. Each one has created a unique way to improve their communities—all using fitness as a catalyst.
As part of the #SweatworkingWeek last month, CLIF presented a Lunch and Learn called Fitness Is for Everyone: Perspectives in Equity. Immediately afterward, the four panelists took a few steps around the corner into the podcast studio and continued the conversation.
Here at aSweatLife, we're always looking for ways to expand access to the benefits of an active lifestyle, so no one encounters a barrier to living their best lives. So, we were happy to learn more about each of these panelists' innovative and impressive efforts. Our guests are:
We know you won't be able to listen to this conversation without wanting to do your part. Fortunately, each panelist offers some solid ideas at the end for how to move the needle and open opportunities for fitness to more people in the city—and beyond (and even to address inequities outside the fitness world).
Whether it's giving time or money to these organizations, having difficult conversations with your family members, or donating used fitness gear or yoga mats, there's bound to a way you can contribute. One huge way to make your voice heard, of course, is to vote—if you're in Chicago, municipal elections are Feb. 26.
Like what you hear? You can subscribe to the podcast on Spotify, Apple Podcasts, Overcast, or any other podcasting app. Adding a rating or a review, if you're so inclined, helps other people find the show too. And you can also join us, live and in person, at The Moxy this Thursday, February 7; we'll be talking with Jillian Lorenz, co-founder of The Barre Code. Recording starts at 6 pm, and this event is totally free! More details here.