What Kelly Roberts of "She Can and She Did" and the Badass Lady Gang Has Learned About Community Through Running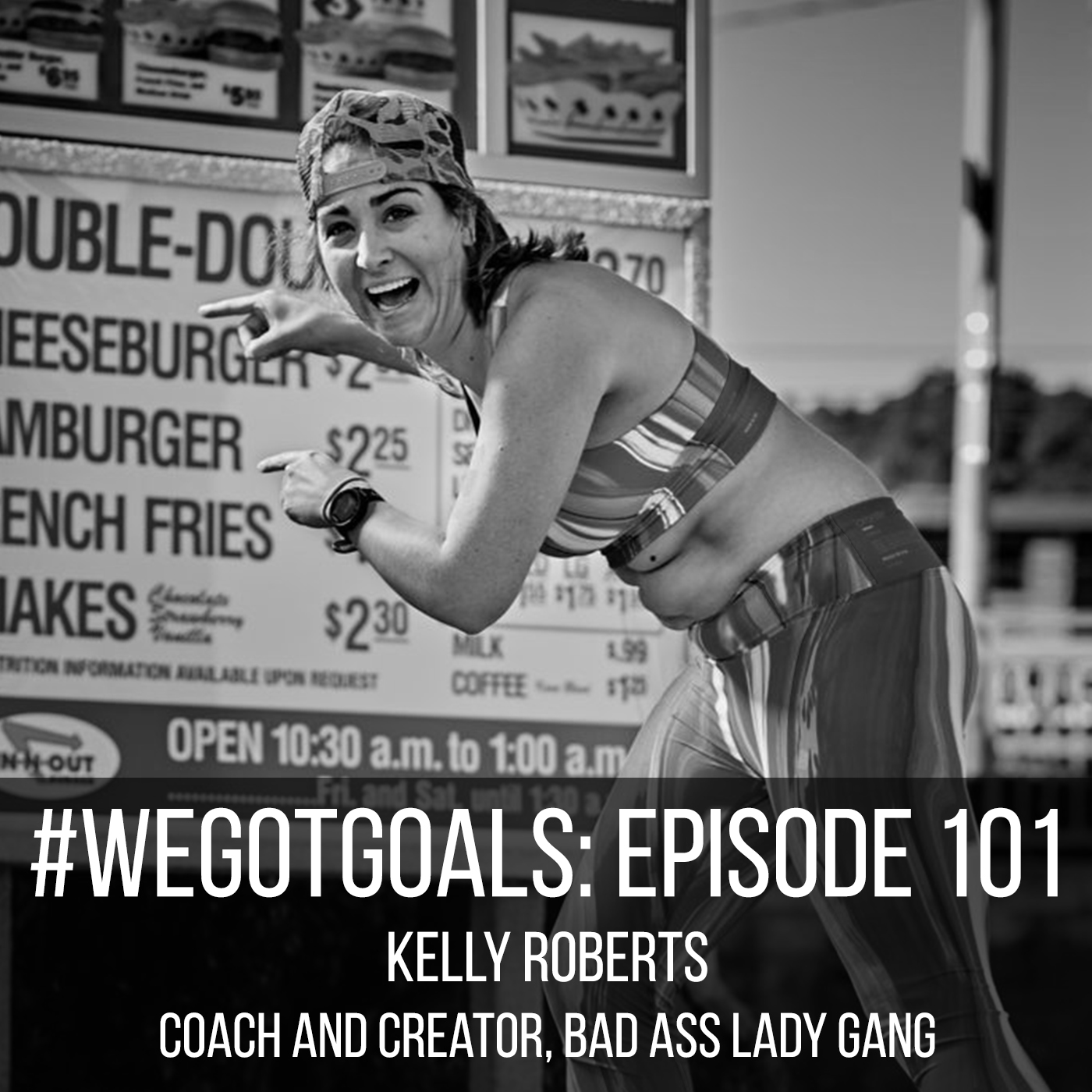 Even if you're not familiar (yet) with She Can & She Did or the Badass Lady Gang, you probably know who Kelly Roberts is thanks to her viral 15 minutes back in 2014, when she ran a half marathon and took selfies with an unsuspecting hot guy every mile. The popular Buzzfeed post inspired a blog, and from there, Roberts has taken on the mantle of relatable "struggle runner" to women worldwide.
Candidly referring to herself as a former president of the I Hate Running Club, Roberts now trains to one day qualify for the Boston Marathon, and she wants women worldwide to realize that strength comes in different shapes, sizes, and body types (she even crowdsourced a sports bra guide to help women of all sizes find a suitable sports bra for them, pointing out that not having a fitting, functional sports bra can be a major obstacle to being active). On She Can & She Did, she invites women to share their stories through stories, art, images, and more. (And Roberts herself has represented a non-traditional image of strength in prominent media spots with Nike and Runner's World.)
Meanwhile, Roberts created the Badass Lady Gang (BALG) to be a free fitness movement (a la November Project) that empowers women to connect with others while getting active. The best part? No runner is ever left behind, as Roberts structures BALG workouts to ensure all runners are within shouting distance of each other and succeeding together is a built-in element.
"It is a running crew," Roberts explains, "but it's truly a come as you are community. You could be an Olympic trials qualifier or on day one of a fitness journey—both of you will get a really fun workout. [We always say] community first, a really fun workout second."
And although Roberts has her hands in a variety of communities now, it wasn't always that easy. Roberts spoke about struggling to find her niche when she moved to NYC, especially as a former theater major who was used to having casts and crews to hang out with. Now, one of her current goals (outside of training for Boston) is to put more effort into having a social life and incorporating the arts back into her life, whether through improv workshops or sketch writing classes.
We think you'll love listening to Kelly Roberts and her infectious enthusiasm in this week's #WeGotGoals episode, which you can listen to here, on iTunes, on Spotify, or anywhere you get your podcasts. Show a little love by leaving us a five star review if you have a second, please and thank you!