12/12, 5-7pm: Chill Hour at CryoEffect River North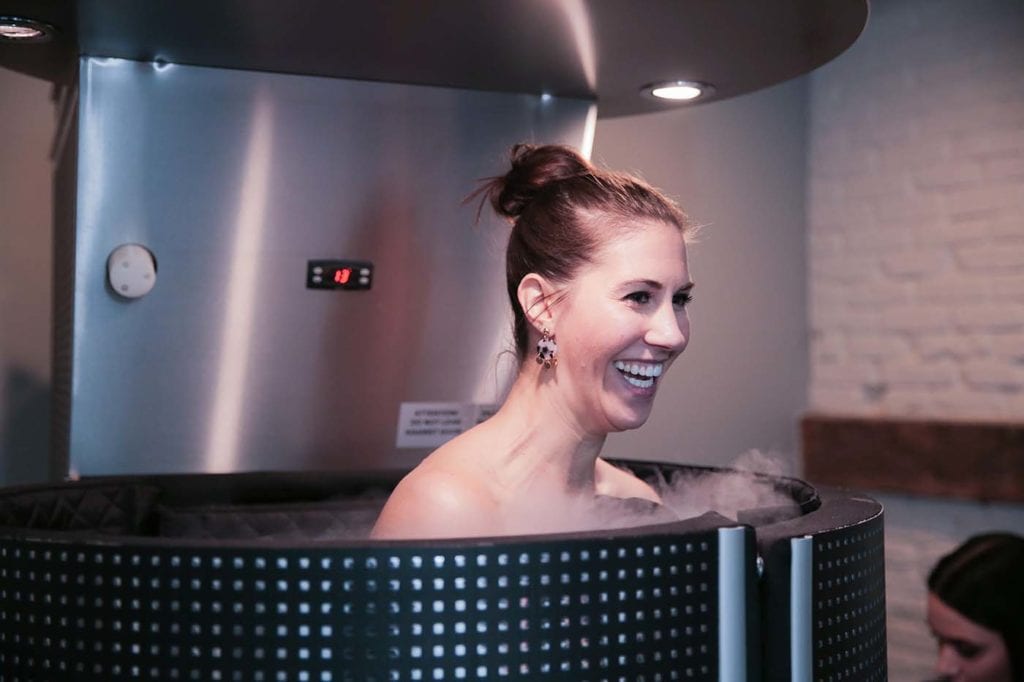 Self-care and recovery are top-tier goals around aSweatLife HQ for 2020. And as we gear up for that, we're excited to announce our partnership with Chicago's fastest-growing recovery center for athletes: CryoEffect. At locations sprawling across Chicagoland, you'll find services ranging from full-body cryotherapy to localized cryotherapy (like spot-treatments for whatever hurts and facials) to infrared sauna to NormaTec compression boots.
And to kick off the partnership, we'll host the first of our monthly chill hours at CryoEffect River North where we'll shower you with chill-hour specials.
December 12, cash in on these specials!
Facials for $35 (normally $55)
Full-body cryo for $35 (normally $55)
Both facial and full-body cryo $40 (Normally $110)
15% off all packages that night
We know that jumping into a -200 degrees Fahrenheit might not feel like "boring self-care," but we can attest to the invigorated bounce you'll have in your step when you emerge from the chamber. Cryo's impact has been reported to range from reducing inflammation to helping you sleep at night – and we are here for that.
When: Thursday December 12, from 5-7 pm
Where: CryoEffect River North, 714 N LaSalle Dr, Chicago, IL 60654
Why: Feel your best all holiday season.
How to RSVP: Let us know you're coming here!