Why the Medical Spa Business is Booming—and How Recovery Treatments Set Them Apart
According to a report, med spas are one of the most lucrative new industries. Revenues have been growing by more than 20 percent since 2013. That being said, there's a lot of competition out there and businesses need to give themselves an edge. One of the emerging trends in med spas is combining wellness and athletic recovery with aesthetics.
Beverly Hills Rejuvenation Center (BHRC), which is a chain of high-end med spas with locations in California, Nevada, Arizona, Florida and Texas, is pioneering a change in the industry with its whole-body approach.
"BHRC is different from any other med spas because we are dedicated to not only making people look their very best, but we also have many treatment modalities that were created to help people feel their very best," says co-founder Dan Holtz. "What sets us apart from most med spas is that their primary focus is on aesthetics, while Beverly Hills Rejuvenation Center's focus is health and wellness with the availability of cutting edge equipment for our aesthetics."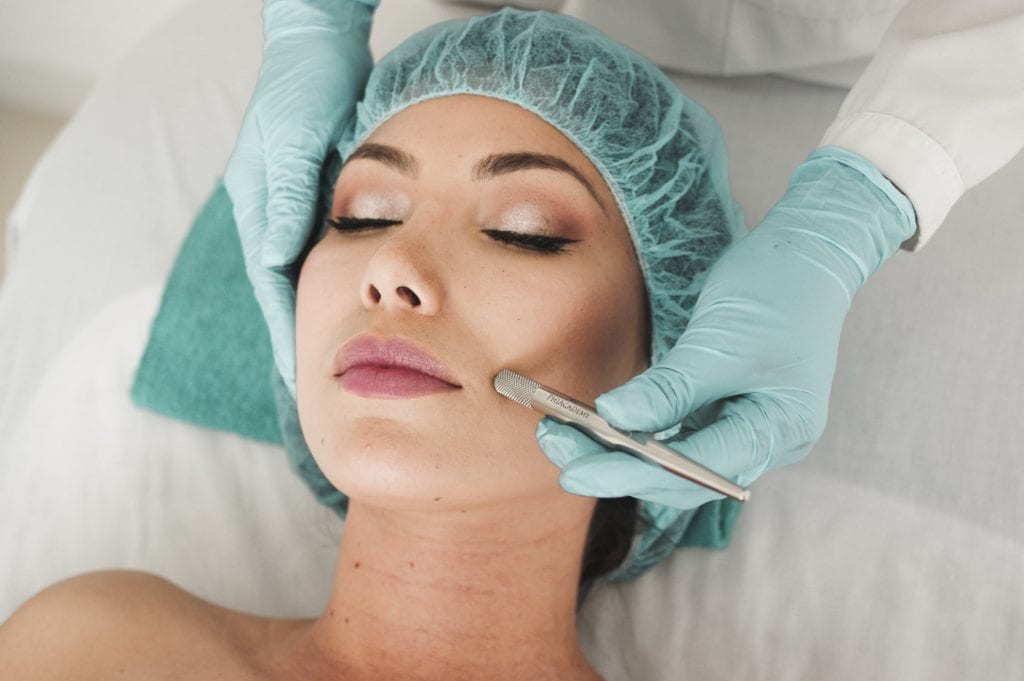 Med spas 2.0
While going to a med spa used to mean getting laser hair removal, perhaps an exfoliating facial, CoolSculpting, Botox or filler, there are new therapies available that will help athletic performance, recovery and boost overall wellness. 
The innovative treatments offered at BHRC, as well as other med spas, mostly fall under the category of alternative therapies, meaning insurance often doesn't cover them, so you need to pay cash out of pocket. While many people are wary of alternative medicine or treatments, it's important to remember that there are many problematic aspects of mainstream medicine such as the opiate crisis. So, if you are recovering from surgery or trying to heal an injury, the answer may not necessarily be a pill, rest or physical therapy alone.
As with any treatment, it's important to do your homework. No matter what service you receive at a med spa, make sure there is an MD running it or at the very least, an RN on staff. Ideally, they are present at the facility and it's not just run by technicians. Read reviews. Real Self will probably give you a better idea than Yelp.
Here are three innovative treatments offered at BHRC as well as other wellness-focused med spas. While you might not be familiar with them right now, considering current trends, these therapies could be as common as cryotherapy or laser hair removal in the not-so-distant future.
The BEMER for vascular therapy
The BEMER (Bio Electro Magnetic Energy Regulation) was developed in Switzerland to improve the circulation of the blood vessels. Blood vessel circulation is important because 74 percent of the blood flow in the human body is serviced by micro-vessels. (The rest is serviced by the heart.) In these vessels, oxygen, waste and nutrients are exchanged. By improving circulation and oxygen, it improves the overall function of our bodies. This therapy can help improve cardiac and aerobic function for better fitness, endurance, and strength. It also boosts energy and concentration while reducing inflammation.
A 2015 study even showed that using a BEMER, when combined with physiotherapy, can reduce some types of pain. So, if you are dealing with an injury and not finding your current treatment to be enough, this may be worth exploring.
CVAC hypobaric chamber
The CVAC hypobaric chamber looks like a set piece from a sci-fi movie, but the results of using it are anything but fiction. This device is engineered to give you the benefits of hypobaric hypoxia, which is a state where a person experiences an oxygen debt. When the body is deprived of oxygen, it responds by producing a hormone called erythropoietin, which stimulates the production of red blood cells. The CVAC works by adjusting the air pressure to increase and decrease in altitude from sea level to over 22,500 feet. All you have to do is sit.
Each session is approximately 20 minutes long, but some people use it for up to an hour. This device can be very helpful for professional athletes and anyone looking for a boost to train for competitions, like marathons and triathlons. But physically fit (albeit slightly less ambitious) people who may be experiencing fatigue or want to improve their overall health and fitness can benefit from a CVAC as well. Tennis champion Novak Djokovic and Tony Robbins are both proponents of this machine.
NoboTHOR low level laser therapy
While many people associate lasers at med spas with hair or dark spot removal, the NoboTHOR Low Level Laser is a serious device. It reduces inflammation and stimulates pain relief as well as cell regeneration. The treatment takes place in a pod delivering the therapy to the entire body.
Every cell in our bodies have mitochondria. Mitochondria produce ATP, which is responsible for releasing energy within cells. When cells are traumatized or stressed, they produce less ATP, which slows down healing. Lasers stimulate cells to start producing ATP again and start healing. This is particularly helpful for chronic pain sufferers, wounds, joint disorders, rheumatoid arthritis, surgical healing and more.
Let us know!
Did this post help you get closer to achieving one of your goals?