5 Tips for Making New Friends
Old friends are great, and you might have them for life, but it's also important to open up to making new friends, especially if you've recently switched cities, careers, neighborhoods, or entered into a new relationship where you want to get to know your partner's crew even better.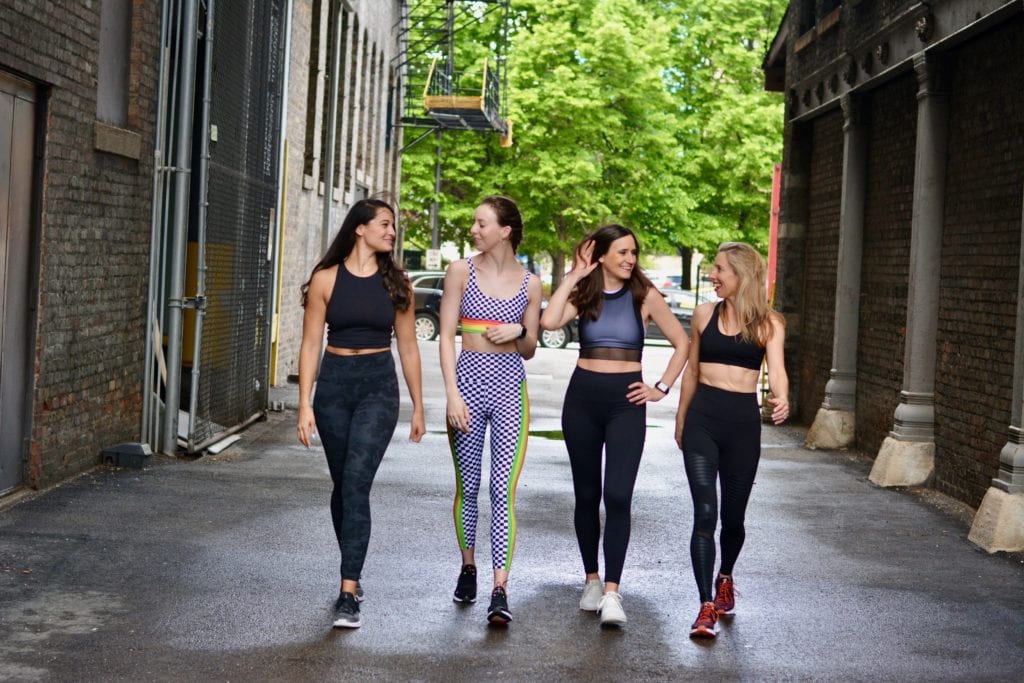 However, it can be hard. No longer are the days where mom and dad would set you up for play dates and basically force you to make friends. And we don't really play with Barbies and board games as we used to, either, which were total icebreakers. So, what's the best way to make friends as an adult? Here are a few tips from Liz Traines, a life coach in Chicago. 
Go to events relative to your hobbies
"From aSweatLife to Chicago Humanities Festival, Chicago Ideas Week, Sofar Sounds, events at EvolveHer, many of these events have an educational component, but also a 'connect/networking' component so you can meet like-minded people," says Traines. A lot of times people go to these events alone, so don't be afraid to put yourself out there (even though it scares you—it will make you stronger!). 
Start or join an interest group at work
"Many different companies are providing budgets to their employees to start groups that engage/improve morale. Group ideas like women's networking, minority interest, employee wellness, etc. can be really good ways to have more meaningful conversations with people you might already know and can then connect with outside of work," Traines says.
However, take note that there should be some level of boundaries with these friendships, as you don't want to over-share or talk negatively about other co-workers or your boss.
Head to the gym and chat
Check out the people in your workout classes for friend potential, says Traines. Anyone you can say hi to? You can strike up a conversation with someone who is taking a class by chatting afterwards by the lockers or in the bathroom. Or if someone is sitting at the juice bar or waiting to lift weights on a certain machine, you might be able to offer a smile and see if they're interested in talking.  
Take a class 
"Maybe you're interested in learning how to play an instrument, draw/paint, comedy, or sew. Spaces like Lill St Studio, Second City, Old Town School of Music, Mac & Cheese Productions, and more are notorious for bringing like-minded people together," says Traines. Not only will you hone or learn skills, but also you'll have a great sense of community and can look forward to seeing those people in class and out of class as the relationships develop.
Use Instagram to meet others
"Follow people doing activities you're interested in/who you vibe with. Reach out and see if they want to grab coffee, a drink, or something else to talk about the topics that resonate most with you," says Traines.
Or ask them if they know of any cool events going on that you could get in on. Sometimes people post where they're going to be on their account and this can sometimes feel a little stalker-ish, but when there's a genuine purpose behind the event, and you're into it, the mentality is typically the more the merrier, she says.
"I've run into people I follow on Instagram at events (that I don't know IRL) and don't beat around the bush – I say I learned about it on Insta and am excited to meet them in person – honesty goes a long way (no shame elephants in the room allowed)," she says. 
As long as you stay confident and approachable, you'll be able to vibe well with new people and create some new friendships! It's all about holding your own in conversation and being genuine. You might just meet your new best friend!