How I Combined a Sister Trip to Chicago with Meeting My SweatWorking Coaches IRL
Ten months of the year, my residence is Shenzhen, a sprawling metropolis located in the southernmost region of China, a stone's throw away from Hong Kong. Living abroad as an international school teacher for the past six years, I have gotten my sweat on by following along with videos from myyogaworks.com, taking a TRX to the park, and hitting up local gyms, which, in my not entirely humble opinion, have left much to be desired — could you at least stock your restroom with paper towels please? 
When aSweatLife launched the Sweatworking app, with videos and instruction from Chicago's finest fitness instructors, my world was rocked in the best way. Whether I am at home or traveling, having a digital gym in my pocket has offered me a way to stay fit and feel great. Using the app, I have gotten a virtual place in some of the boutique studios, such as East Bank Club, Sweat, and The Barre Code, and I have gotten connected to the likes of Maggie Umberger and Liu Gross. 
So, what is an Asia-dwelling international teacher to do with her time in the summer? Find a way to meet her fitness idols. Enter: a trip to Chicago with my sisters. 
Meeting My Digital Fitness Favorites in Real Life
Taking the 48-minute flight from Minneapolis to Chicago, we happened to land in the Windy City on a weekend that it could have been called the Sweltering City; temps rocketed into the 90s, humidity soared, and I was reminded of the Southeast Asia climate I escape for June and July. We were certainly living aSweatLife the entire weekend as we perspired, nay, poured our sweat all over the city streets walking from shop to shop. 
The best sweat, though, was spent in class with Maggie and Liu. 
I was positively giddy by the time I walked into Maggie's Crosstown Fitness class in the West Loop on Friday afternoon, nevermind I had to sheepishly take a tardy seat as Maggie explained the routine. (Who's new to Uber? The teacher slowly raises her hand.) Looking around, I noted a sign in front of me that said Weighted Burpees. Umm, 'scuse me, my fine friend, I thought, I have been thought a masochist of sorts for my love of The Burpee, but what is this I read about adding weight?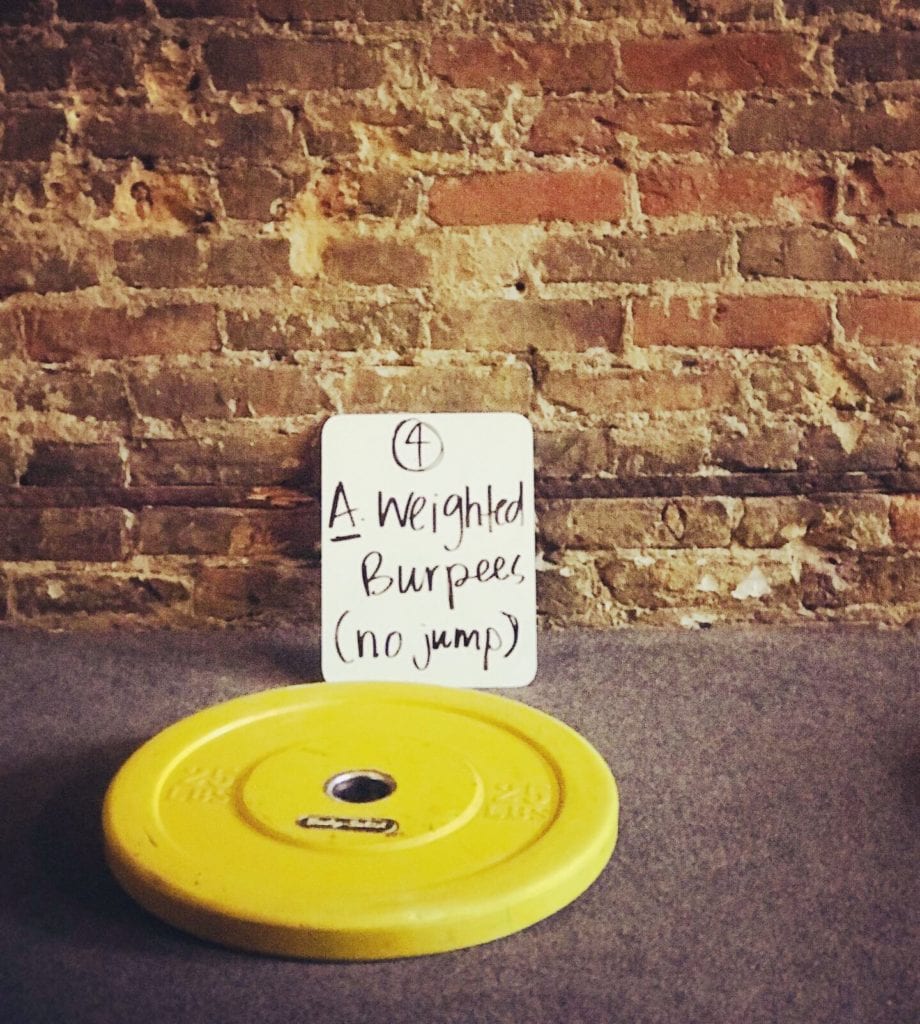 Some 45 minutes later, I realized the weight was added not to make any of us feel we had landed in Hades, but to make us believe that we could hang with the likes of Superwoman and Thor. For 35 second fast-paced intervals, Maggie coached us through a challenging strength and HIIT workout that left me full of enough endorphins to get me skipping the three miles back to the hotel off of Michigan Avenue.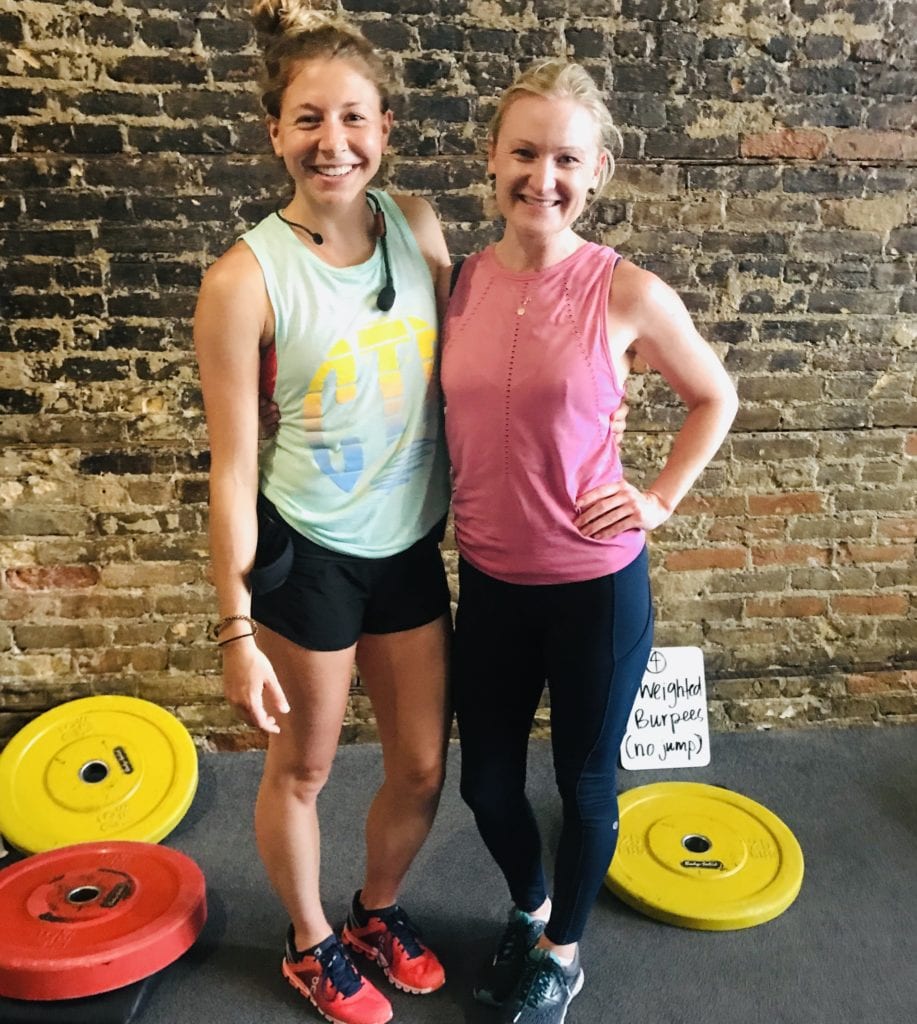 The sun was still scorching when I bounced out of class, but what's a little more sweat when you can top up your nutrients with a juice from Beatrix?
I followed up Maggie's class with a personal training session with Liu and my sisters. My first work with Liu was a year and a half earlier when I signed on for his #bebetterorbebasic challenge on Sweatworking app. Honestly, previous to his challenge, I would never have thought that I could feel my strongest after a mere 20 minutes — featuring heart-pumping weights — of sweat a day. 
The three Baci sisters walked into Liu's training space off of North Halsted 70% jazzed and 30% nervous (unless you ask Baby Baci who would have, perhaps, reported 20/80 percentages). While we sweated to the newbies, Liu entertained us with his stories of why he loves Adele's songs but less-loves her rather stoic singing face. Adele, Liu's agent would like to talk to you about this dynamic Chicago man being the singing face of your songs for only slightly more moola than he makes as a personal trainer. (Also, when Liu sings Adele, somehow it works as a song to swing the kettlebell to. Who knew?)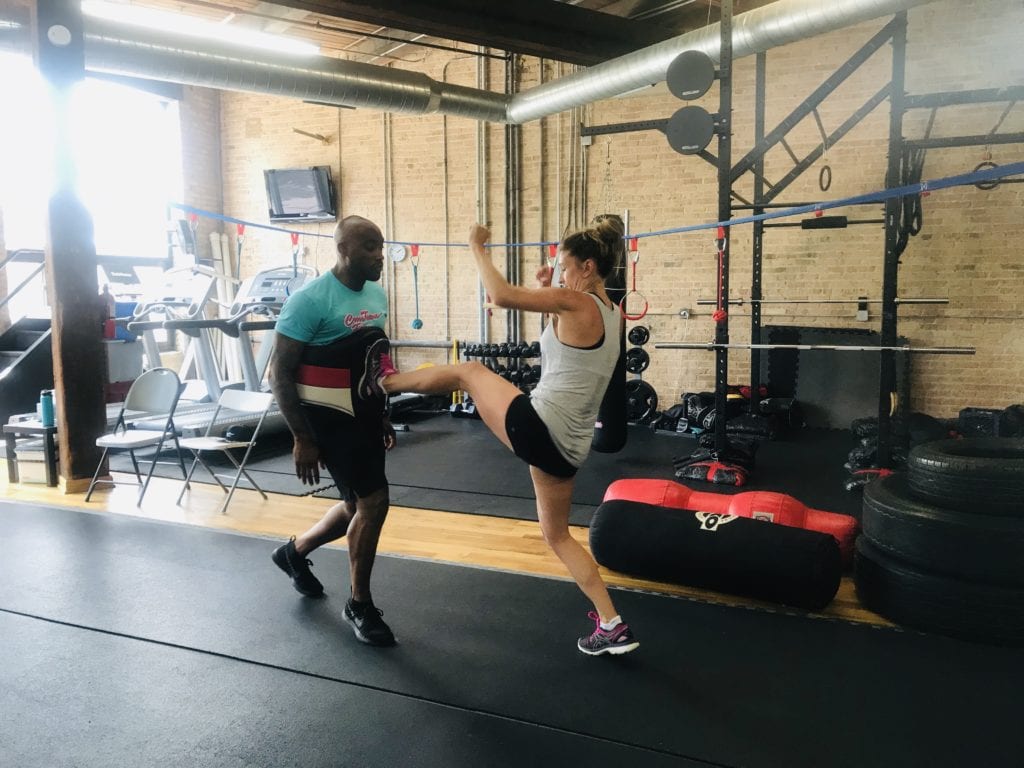 By the end of our 60-minute session with Chicago's model-turned-fitness-guru, Baby Baci was noting that it wasn't as scary as she thought it would be, Middle Baci was doing a shimmy, still feeling the energy that Liu infuses into his training space, and Wisest Baci was wishing she could pack Liu in her suitcase — worth that overage fee — to have this much fun in the gyms of China. Also of note: by the end of the sweat session, Liu had agreed that we are the Fun Sisters.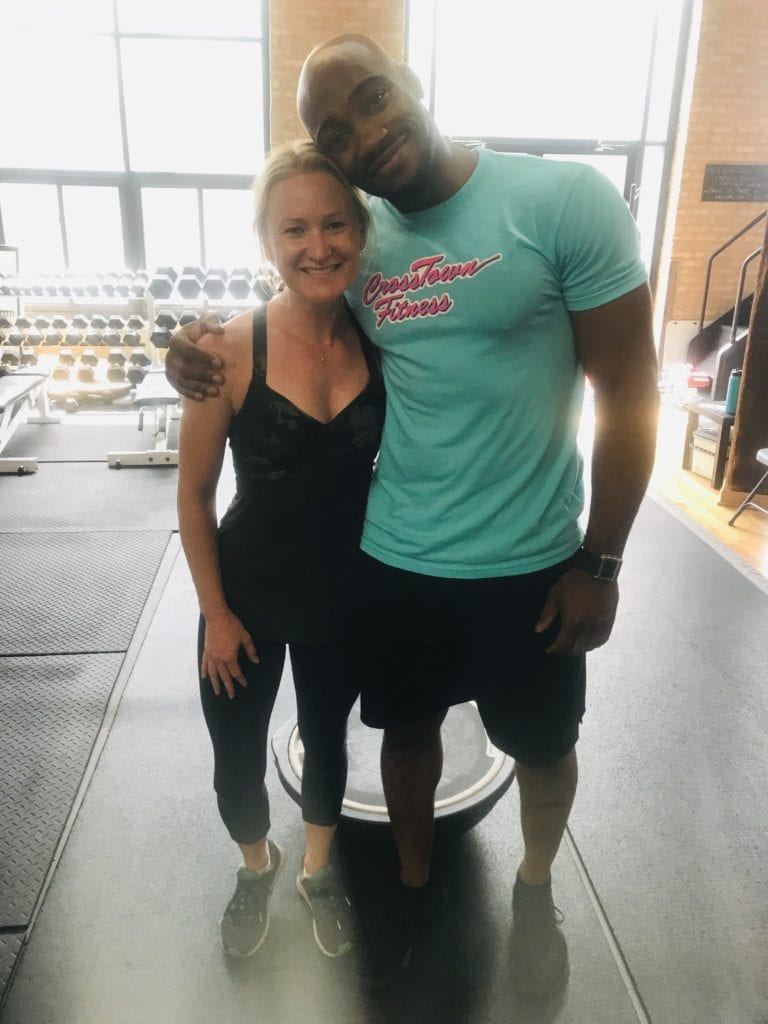 I wholeheartedly agree; men around the world have been vying to be part of the Baci Fun Sister Fam (and I'm still taking applications). For many years, we have bonded through many workouts around our hometown, while on vacation in Hawaii, or while walking in the two-mile high park in Quito, Ecuador. I am so glad that we did not miss a chance to laugh and flex our muscles in Chi-town with my virtual friends who are now most certainly my friends in real life!