An Open Letter to My Party Guests: Please Leave By 9 PM
Say you're at a friends house for a party.  You're having a great time hanging out with friends, eating and drinking.  Which of the following actions would encourage you to leave?
The lights being flickered like a play is about to start

The lights going off completely

The host or hostess flitting among friends and lightly saying they are tired and kicking everyone out

The host or hostess on a bullhorn telling everyone to get the F out of their house

Someone yelling fire

Someone setting the house on fire.
Too much?
Let's talk about self-care through managing my time.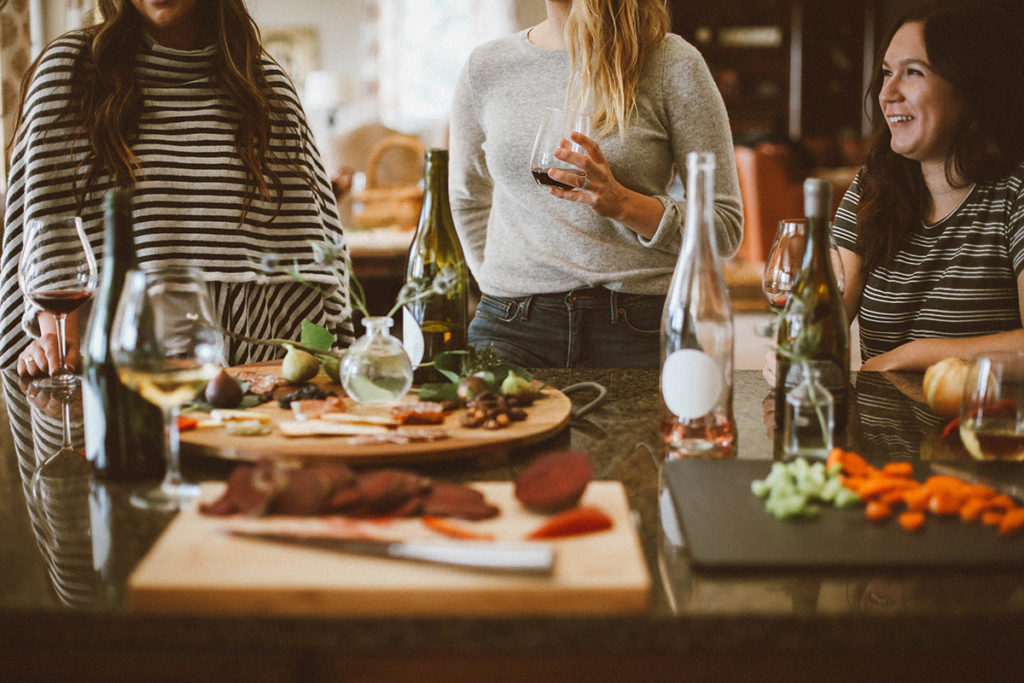 Yes, I know I invited you over here. Yes, I know my husband could stay up and easily socialize until the wee hours of the morning.  Me? I did all the work before you came over. I've been on my feet all night. I'm tired. I'm not a night owl. I need to go to bed.
What if I hung signs throughout the house?  Signs that kindly said, "Having You Here is Just Divine, But I Need You to Leave my House by 9"  How would that go over? Hmm… not so good, eh?
I'm happy to host, but I need you not to linger forever.  How much more is there to talk about? Can you guys go chat at your house while I'm happily in my bed?
What about a sign that said, "Enjoy the Food and Your Whiskey Sour, But Please Leave My Home at a Reasonable Hour?"
I need to clean up, wind down, do my nightly routine and be in bed by around 10:30 pm or yes, I may turn into a pumpkin.  A mushy, miserable, leave-me-alone vegetable for the next few days. (Some argue a pumpkin is a vegetable, look it up!) I know you get to leave and live your own life and not be affected by me, but I'll be affected by me.  
"Put Down that Pita with Hummus Spread; I Need to Get my Ass in Bed."
Over the past few years, I've learned about how important self-care is.  I need to do things that are just for me. I need to advocate for me. I need to take the time to rejuvenate and re-charge.  If I kick you out of my house, don't take it personally, that is me practicing self-care — a good night's sleep — through taking care of my time.  
"I'd Love to Hear More about Your Pap Test, But I Really Need my Beauty Rest."
Even if I go around collecting cups and plates, the universal signal for "the party is over, it's time to leave," some people still don't get that it's time to go.
What if I turned off the music and starting loudly singing "So Long, Farewell" from the Sound of Music and walked everyone to the door in rhythm to each Von Trapp child singing?  Cute? Yes? No!
Honestly, wouldn't we all be a bit relieved to see a sign to know when the right time is to leave a party, so we can all head out the door, dreaming of our warm bed, without feeling the guilt of being the only one to leave a party early?
I'm not sure any of these signals will work, but I'll be sure to report back after my next party.