How GOAT Climb & Cryo is Taking the VersaClimber to New Heights
When two GOATs at the top of their respective professions cite the VersaClimber as instrumental to their success, it's easy to see why GOAT Climb & Cryo is one of the most talked-about new studios opening in Chicago this summer.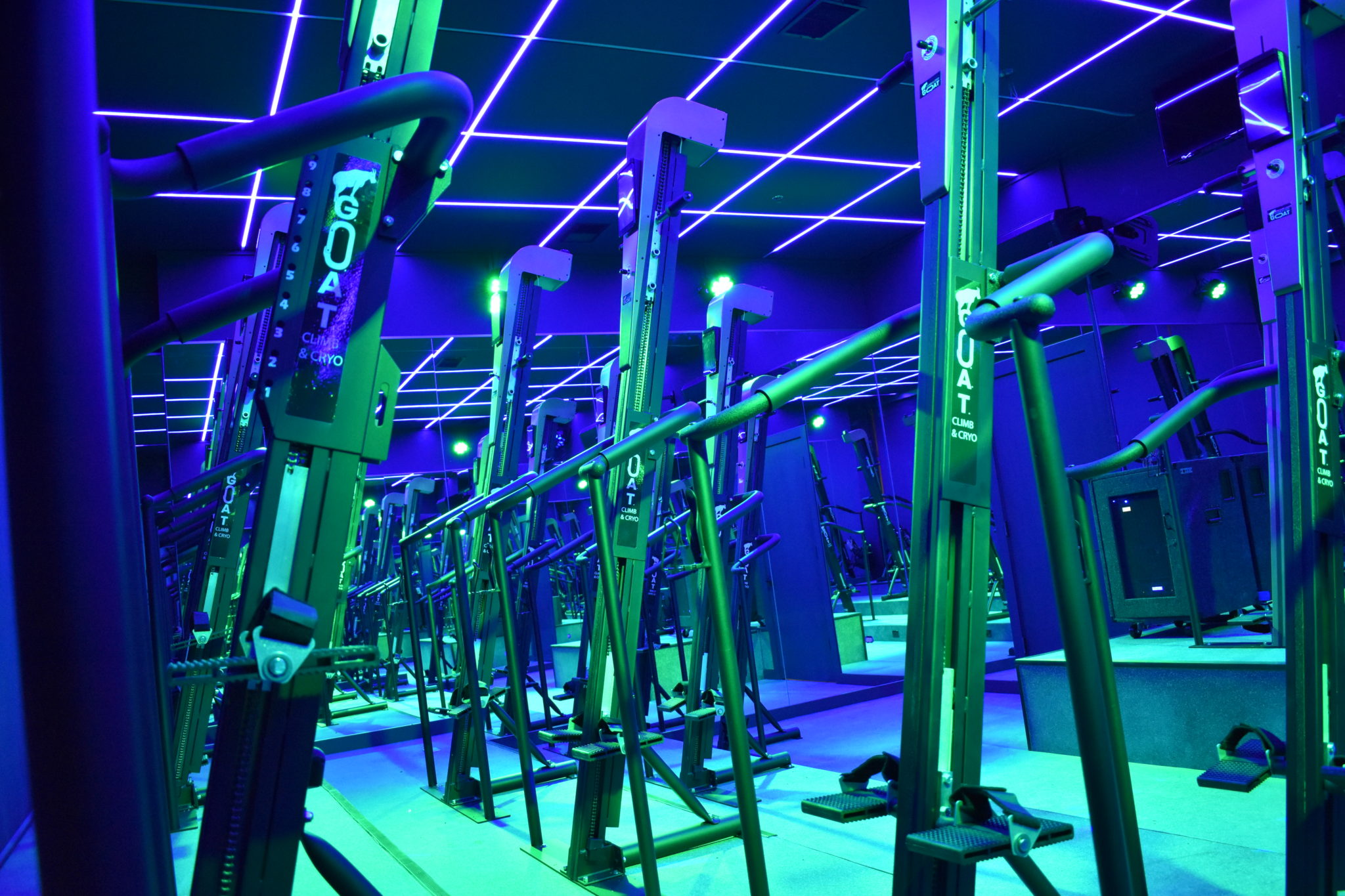 Why pro athletes like LeBron praise (and curse) the VersaClimber
LeBron James singles the full-body cardio machine out as "[the] one piece of equipment to train with for the rest of my life," and Lady Gaga attributes her successful Super Bowl halftime show to singing while on that same machine.
That's nothing new to Lindsey Williams, president and co-owner of GOAT Climb & Cryo.
"Pro athletes have used it for a long time, because it decreases the time and stress on their bodies," she explains, noting that 30 minutes is all it takes for an intense, full-body workout, thanks to the machine's ruthless efficiency.
In fact, former NFL player Pierre Thomas (a running back for the Super Bowl winning New Orleans Saints and a Chicago native) is one of GOAT's investors and vice president of the company.
"As a former professional athlete," Thomas told us, "cardio training is often boring and repetitive… but it is necessary for our success. For me, the VersaClimber's comeback is because it offers the most challenging, time effective and beneficial way to achieve optimal cardio training."
Plus, the "no impact" aspect of the VersaClimber is crucial for athletes who have to prioritize recovery, as well as "anybody looking to become a better version of themselves physically," points out Thomas.
The benefits of working out on a VersaClimber—and what sets GOAT's climbers apart
Similar to the rower, the VersaClimber gives you a full-body, high-intensity workout without all of the impact of a treadmill. Plus, the up-and-down motion simulates crawling, making it incredibly functional.
"You can hit VO2 max quicker and more efficiently on the climber than doing anything else," Williams says, thanks in part to the vertical position on the machine. "The VersaClimber also mimics crawling so it's more stable for your spine, and although you're only doing one movement, it does require coordination."
Thomas co-signs the efficiency of the VersaClimber.
"I was surprised when I saw the amount of calories burned during a 30-minute class, and it all made sense after the first time I got on the VersaClimber," he explains. "It burns more calories than any other piece of cardio equipment available."
Like a spin bike, you can adjust the VersaClimber to fit your body and add on resistance. In addition, it's possible to isolate your arms and legs to only work your upper or lower body for a segment of the workout.
Not sure what to expect from a class? A dark room, thumping playlists, and an incredibly motivational instructor, and at least a few big sprints to send that heart rate flying. After a warm-up, you'll practice your stroke and work to the beat of the music (similar to a spin class). Expect to end class on a high note (literally) as you finish with a sprint.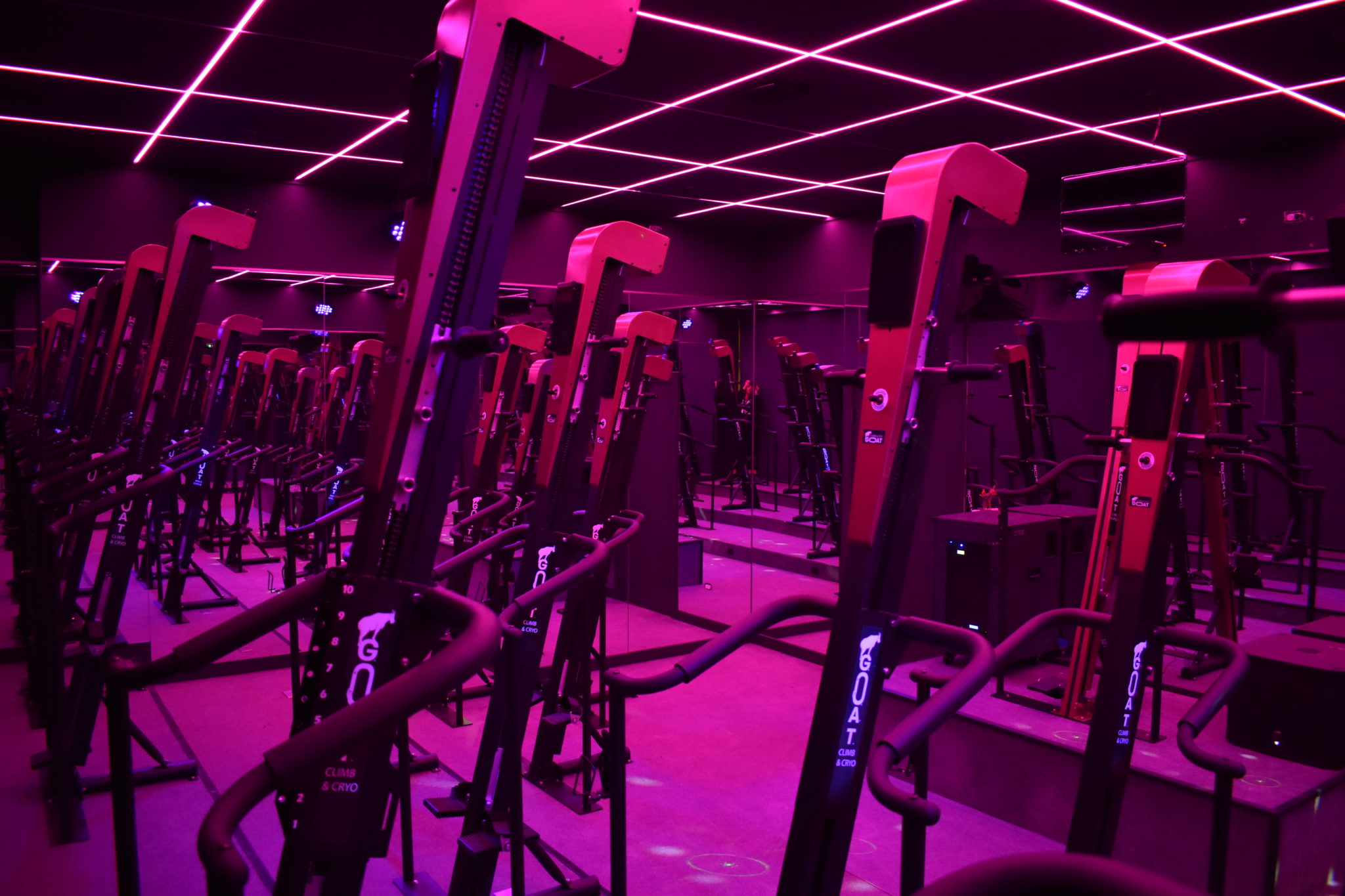 And get excited: this isn't the dusty VersaClimber from the Ghost of 80's Gyms Past.
"We're the first in the world to have these climbers that they just released!" shares Williams. "Each machine will have a tablet on it with the VersaClimber app so members can store their data. The instructor can use the app to be interactive with the class, like splitting the class in half to compete, for example."
GOAT has already built a close relationship with the technology department at VersaClimber, and Williams hints at lots of exciting possibilities for future updates to the machine's technology.
"Kill it, chill it"
At GOAT, the workout is only the first half of the studio experience. After you "kill it," you're encouraged to "chill it" with their wide array of recovery technologies, including localized cryotherapy and a cryotherapy chamber.
That's part of the reason GOAT's classes are 30 minutes, explains Williams.
"You burn so many calories in those 30 minutes that you don't really need to go beyond that. If you do, you'll put too much stress on your body," she tells us. 
But Williams realized that gymgoers were used to blocking off 45 to 60 minutes for their workouts—and that led to a lightbulb moment for the GOAT team.
"People usually work out for 45 or 60 minutes, and recovery should be just as important as working out," Williams reasoned. "If you take a 30 minute class, you can spend the rest of time doing recovery."
GOAT's team noticed the increasing trend towards recovery technology at the IHRSA conference, encouraging them even more to include recovery options in their studio's offerings. In addition to a cryotherapy chamber and localized cryotherapy, GOAT will have cryoskin capabilities, NormaTec compression boots, and a physical therapist on-site from React Physical Therapy.
The first VersaClimber studio in the city—and more
Yes, the GOAT name came in part from the animals, who are known as some of the best vertical climbers in the animal kingdom. But the GOAT team also wanted to nod to the "greatest of all time" acronym by providing the best workouts AND recovery services in the city.
Plus, it's the first studio to focus solely on VersaClimbers to launch in Chicago.
"Quite simply, we are the FIRST VersaClimbing studio in the city. So that right there sets us apart immediately," says Thomas. "Our sound and lighting systems are top of the line and will set the tone for a high energy and fun 30 minute class."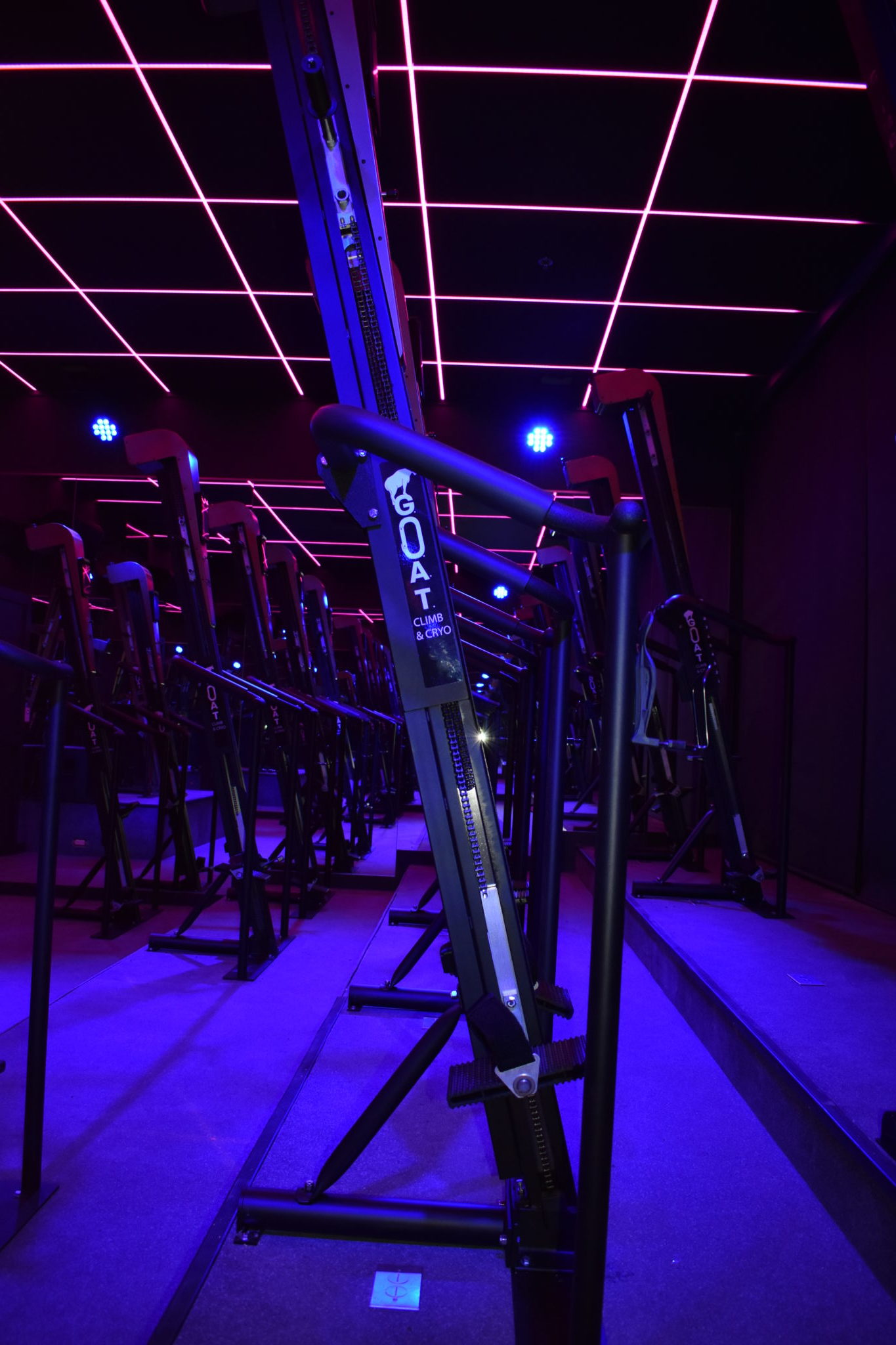 Ready to climb? GOAT Climb & Cryo will open in the River North neighborhood of Chicago in June 2019. You can be one of the first to try their 30-minute classes during #SweatworkingWeek on June 11.