4 New Healthy Holiday Traditions to Try This Year
When it comes to the holiday time, health pretty much goes out the window. Between grandma's signature lasagna and the rounds of holiday parties, beverages, and indulgent foods, it's pretty hard to stay on track with a clean diet. And throw travel, erratic schedules, and difficulties with finding time to exercise into the mix, and it's double—or triple—the trouble.
[Still looking for that perfect gift? We've got you covered — check out our gift guides right here!]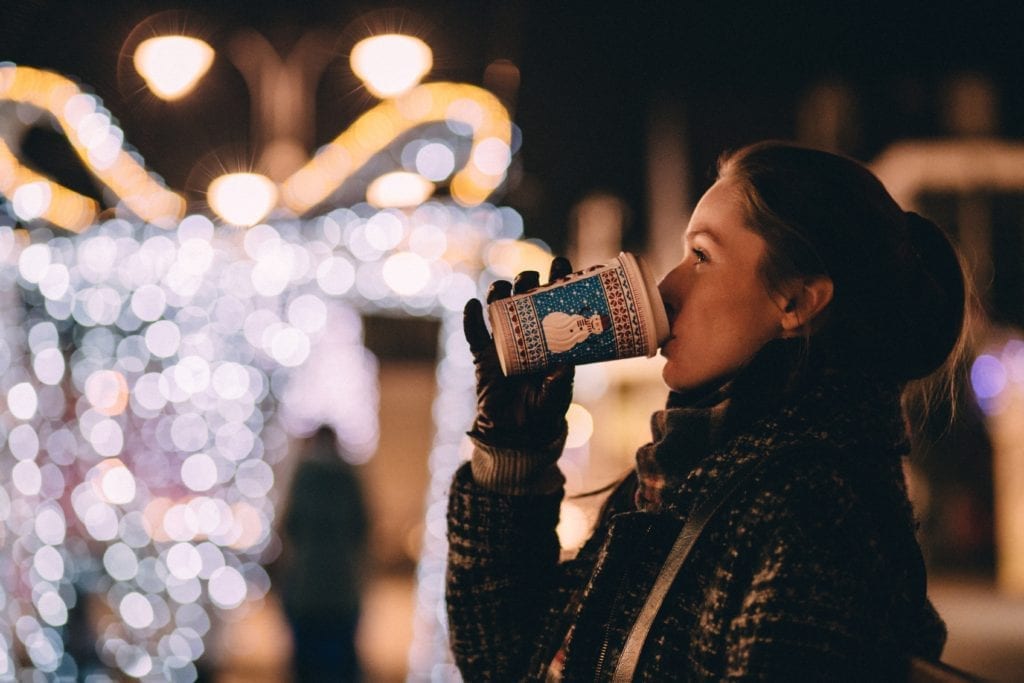 Luckily, there are a few healthy holiday traditions to implement that will make you feel great this time of year and in control of your health.
Get Active With the Family
Lace up those sneakers and plan a fun activity that gets you sweating. Go for a family walk or jog or sign up for a 5K fun run. "Burn a few extra calories, enjoy some time outside in the crisp fall air AND spend some quality time with friends/family," says Dr. Lisa N. Folden, licensed physical therapist and naturopathic lifestyle coach. Plus, it's more fun with a buddy, and your family will thank you later when January rolls around.
You can also try hiking if you have access. "Take your New Year's reflection to new heights and go on a challenging hike! Push your physical and mental limits by tackling a mountain," says Folden. Look at this as an opportunity to climb your last mountain of the old year and step into the New Year with a newfound perspective. 
Take Time to Meditate
Spend some quiet time (alone or with family) stretching and meditating Christmas morning. "Use this as a time for mindfulness, gratefulness and reflection. Stretch your body at your own pace or use a guided yoga and meditation prompt," says Folden. The quiet will be nice before the hustle and bustle of the holiday.
Cook Some Holiday Recipe Makeovers
Switch up some of your favorite holiday recipes with more nutritious options. "Don't go crazy here…start small. Maybe replace a few ingredients here or there (almond milk for cow's milk, Greek yogurt for heavy cream, etc.)," says Folden. Don't sacrifice the taste, but consider small changes that you can pass down to your kids or friends and family members. "Maybe use this as an opportunity to cook with your kids and create a cool recipe binder passing these dishes down," she says.
Host a Health Challenge
Host a "health challenge" in your home or office. "Come up with criteria on your own (water intake, exercise/activity, etc.) or use a fitness app like My Fitness Pal or Nike to track everyone's progress," says Folden. "Run the challenge through the entire holiday season and come up with a cool prize for the winner…if bragging rights aren't enough," she adds. You'll be sure to avoid loading on extra pounds during the holidays, and the healthy competition will be fun. Need ideas? Here's how we suggest hosting a workplace wellness challenge.