In Defense of the Fun Run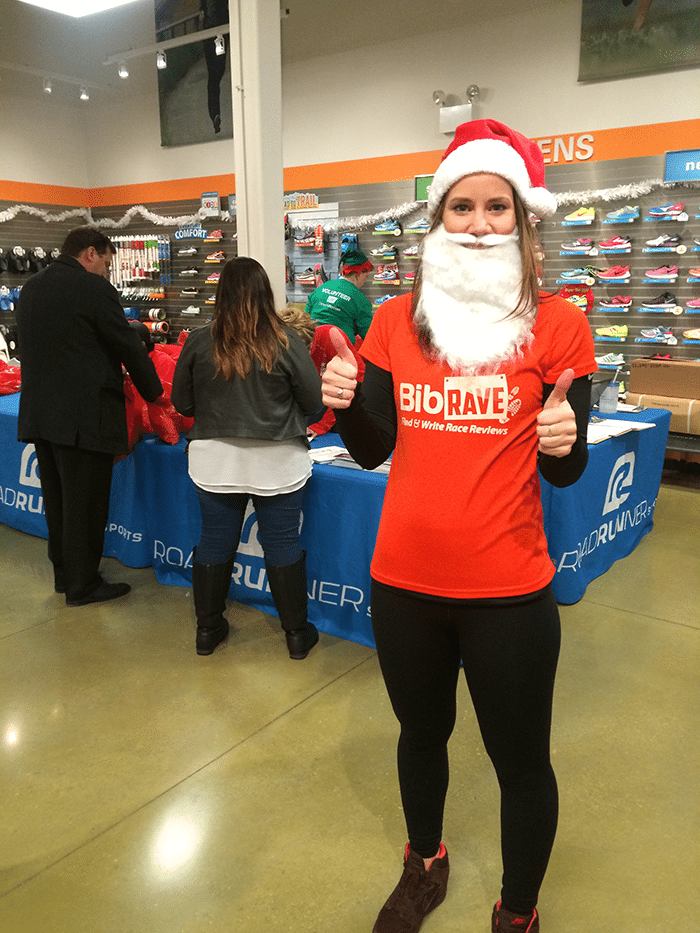 If you've been hiding inside since early November, I'll give you a quick weather update: it's getting cold out here. Also, how did you manage to stay inside for so long? I've long been advocating for Chicago to copy Minneapolis's tunnel system for years, but seeing as I have no political power whatsoever, I've had no such luck on that front *yet*.
Since we're writing about obvious things like the weather being cold and how awesome tunnel systems are, let's talk about the next apparent thing: it's really difficult to motivate yourself to get up and get moving once November and December hit. Enter: the genius idea of the Turkey Trot and its distant cousin, the Santa Hustle (and the Reindeer Ramble and the Ugly Sweater Run). There seems to be no shortage of fun run options around the holidays, and to that, I say: "oh yes, please, thank you."
Once the weather turns grey and the temperature drops below 50 degrees, I NEED the Turkey Trots and Santa Hustles of the world. They somehow manage to make me excited to go outside, which is quite an arduous task in the Chicagoland wintertime. They put the fun back in fun run, and the themes make me eager to run again after I get a little burnt out post-marathon training.
As we all (should) know by now, moderation is key. I know, I forget from time to time, too. Moderation with competitive running is no different for me – by November, I welcome lighthearted jogs and chocolate-themed runs with open arms to keep me sane while attempting to stay on some sort of running regimen. Holiday fun runs appear just in the (Saint) nick of time for me to keep a balance between my competitive nature with running and keeping things casual and enjoyable. They also allow for me to make terrible puns when I talk about them.
I once read an opinionated article that fun runs, those much like your local Color Run 5K, are taking the competitive nature out of running. Of course, at the time I write this post, that article seems to have fallen off the corner of the Internet (if you know what I'm talking about, please send me a link in the comments!). But as I sit comfortably in my Hot Chocolate 15K hoodie and munch on some leftover Santa Hustle candy canes, I'm here to tell that article what's up.
Listen: everybody has to start somewhere.
And most people don't want to start in an intense running environment. If you do, that's great! If not, runs like the Santa Hustle or your local Turkey Trot are a great place to get your start. Not everyone is trying to break sub-7 minute miles. Not everyone is trying to qualify for Boston. But everyone should be given a comfortable environment to test the waters, and fun runs provide that to many people.
Any type of event that encourages people to get up and get going is a star in my book. These types of themed events draw in people of all ages, fitness levels and backgrounds and are a huge reason that running is becoming an increasingly popular sport.
And to those who have been running since before it was cool – news flash: fun runners and competitive runners can co-exist. In fact, I'd argue that they even complement each other.
For competitive runners trying to take a break, fun runs can offer a great solution. If you aren't sure running is right for you, a fun run is a great way to try the sport out. Worst case, you get some candy canes and chocolate; best case – you might find a new passion.
(Disclaimer: I received an entry to the Santa Hustle 5K in Chicago to run and review as a BibRave Pro. Check out Bibrave.com to learn more about becoming a BibRave Pro (ambassador) and also to find and write race reviews! As always, I only discuss races that I would recommend)