The Best Outdoor Voices Pieces for Any Workout
Gym apparel isn't just for the gym anymore—you see people walking around on weekends sporting some "sporty" fashion. What's more, one outfit doesn't fit for all types of workouts, either, as certain pieces have technology to help you maximize your workout.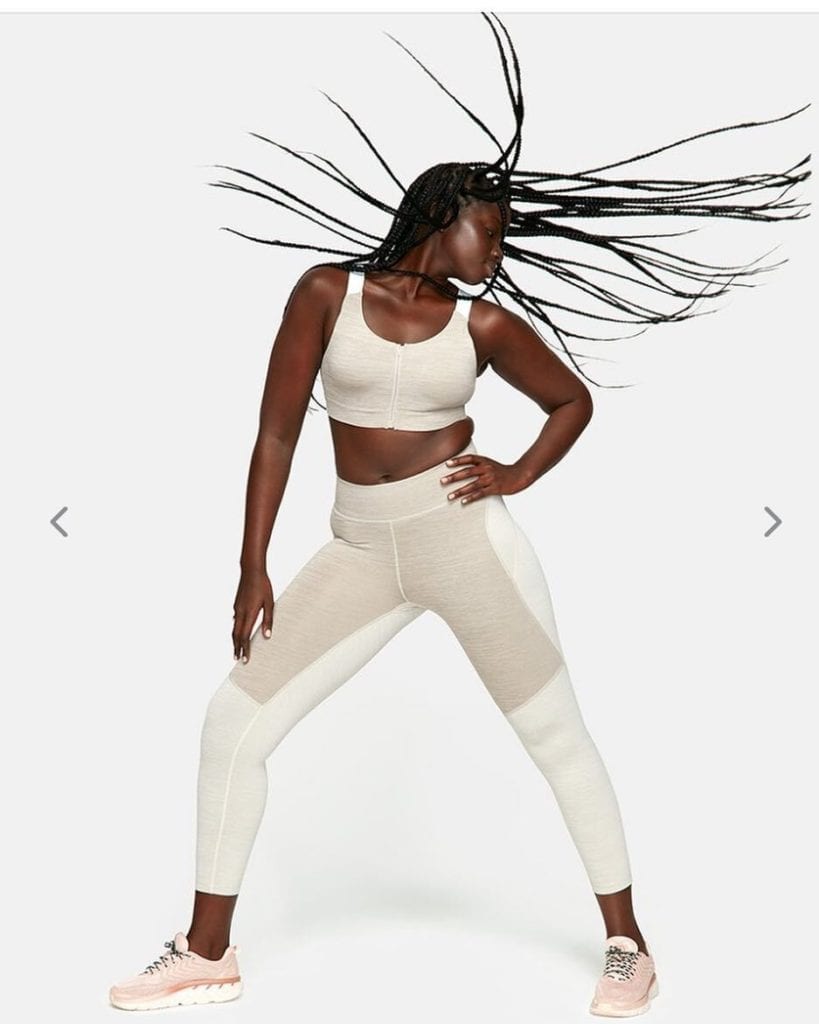 Outdoor Voices in particular is doing a great job of tailoring pieces to particular workouts. For instance, some leggings contain sweat-wicking properties to power a run or help you survive a sweaty indoor group fitness class, and others are especially soft or stretchable for a yoga or barre class. Here's what to wear for different situations and some outfit ideas! Feel free to browse the site and have some fun!
For Your Run
When you're running outdoors, you'll want pockets in your shorts or leggings, for sure. Carrying a phone and set of keys in your hands can weigh you down and throw off your gait. For a warmer day, try Hudson Shorts, which come in black, green, and rose, or LightSpeed Shorts, to breeze through the air. For chillier mornings, opt for leggings, such as TechSweat 7/8 Flex Leggings, which have sweat-wicking, breathable fabric and a waistband pocket to hold your gear.
A little more on that signature TechSweat: as an Outdoor Voices pal tells us, "TechSweat is our fabric when the going gets hot; silky feel and cool to touch (which means it isn't heating up during aerobic activity), this fabric is best for cycling, yoga, bootcamp, and anything super sweaty!"
She then went on to explain that due to TechSweat's composition, sweat is pulled to the surface of the fabric, which allows it to evaporate quickly. Plus, they chose the heathered texture to mask sweat — a genius use of camouflage, if you ask us.
Wear either shorts or leggings with the Doing Things Bra, which comes in matching colors, like Evergreen, for that sleek, wintry look as the colder months approach. If you need a jacket, wear the OVFleece Half-Zip (which honestly works as the perfect jacket for any workout when you need some added warmth.) It keeps sleeves in place, thanks to thumb-holes, and it can be zipped at various lengths depending on the temperature.
For sneaks, try OV Clifton, which are super lightweight, so you'll be flying down the pavement or treadmill.
For HIIT/CrossFit/Spin
For these super, super sweaty classes, you'll need clothing you can get soaked in without feeling soaked. Again, you'll want to go with the TechSweat clothing line from Outdoor Voices. Try the TechSweat 7/8 Two-Tone Leggings, which keep you dry thanks to sweat-wicking properties, and fit you nice and tight with the enhanced waistband shape feature.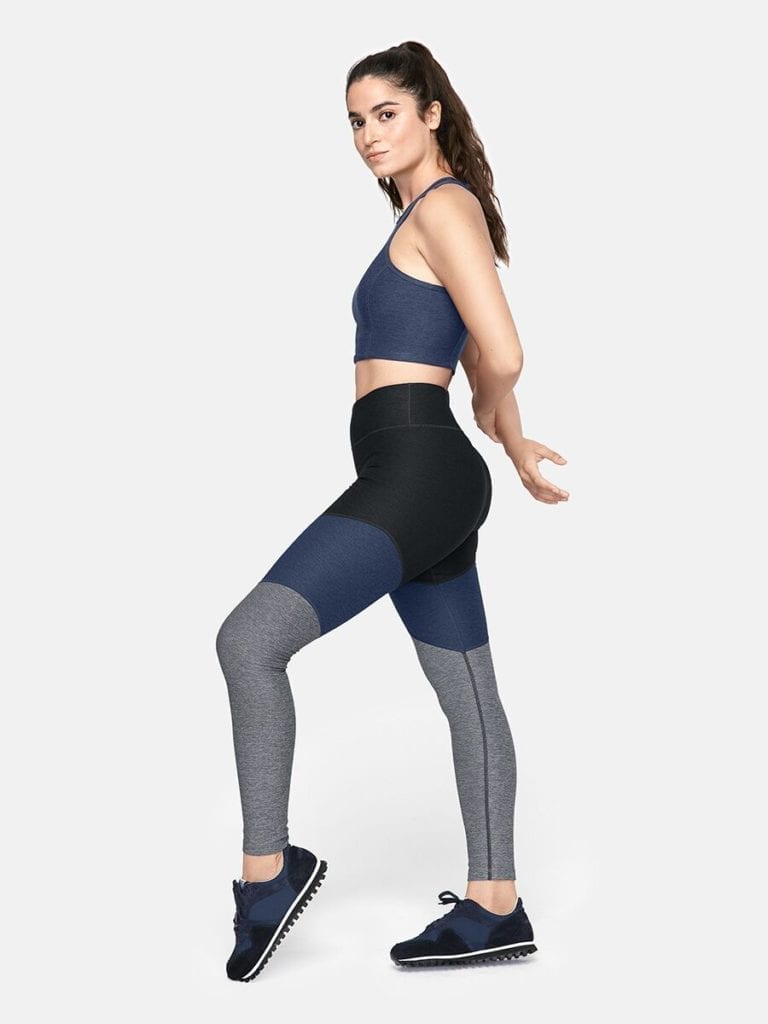 Get the set of leggings and Key Bra in Night/Baltic since dark colors are totally in for fall and winter! Or you can wear the Double-Time Bra in navy to pair, which also has sweat-wicking material.
In the mood for shorts? (We know how steamy those spin and bootcamp studios can be!) Try the Hudson Shorts for HIIT or CrossFit or TechSweat Flex Shorts, which are especially great for spin and workouts where you'll be sprinting—think Barry's Bootcamp.
For Barre/Pilates/Yoga
Here you don't need to worry about sweating too much, so wear something a bit more stretchy and comfortable. Try the FreeForm 7/8 Hi-Rise Leggings, which are super soft to touch and allow you to move in every direction—it's perfect for all those pliés, pulse and tucks, squats, and yoga poses you'll be doing. Indigo is great for cooler months. Wear it with the matching bra, as it'll still hold you in place and offer lots of comfort. Throw on a basic tank, like this titanium colored mesh top, and you're set.
For Sunday Errands
Athleisure is in and we're pretty freaking happy about it! When out and about, wear 7/8 Springs Leggings, which also have a waistband pocket, letting you go bag-less, and sculpt you, so you'll look super fit walking around! (My fave? The Charcoal/Dove/Cloud color.) As an Outdoor Voices rep told us, the snug 7/8 Springs Leggings are "engineered to sculpt your shape. The structured chevron paneling contours your legs, while signature OV texture quickly wicks and camouflages sweat. We designed these to stay tight, and always pass the squat test." (Raise your hand if you've ever done said "squat test" in a dressing room — no? Just us?)
Pair with the Sweatee T-Shirt in Dove to match, a big comfy sweater, and a pair of stylish shoes. (OV Clifton in Midnight Navy works well here, too!)
Let us know!
Did this post help you get closer to achieving one of your goals?