What Should You Wear to Work Out?
[Disclaimer: I received product free of charge to try out. As always, we only share the things and experiences we love and want to share.]
With a seemingly endless amount of fashionable choices, activewear has become so ubiquitous that sometimes we can forget it's supposed to be functional.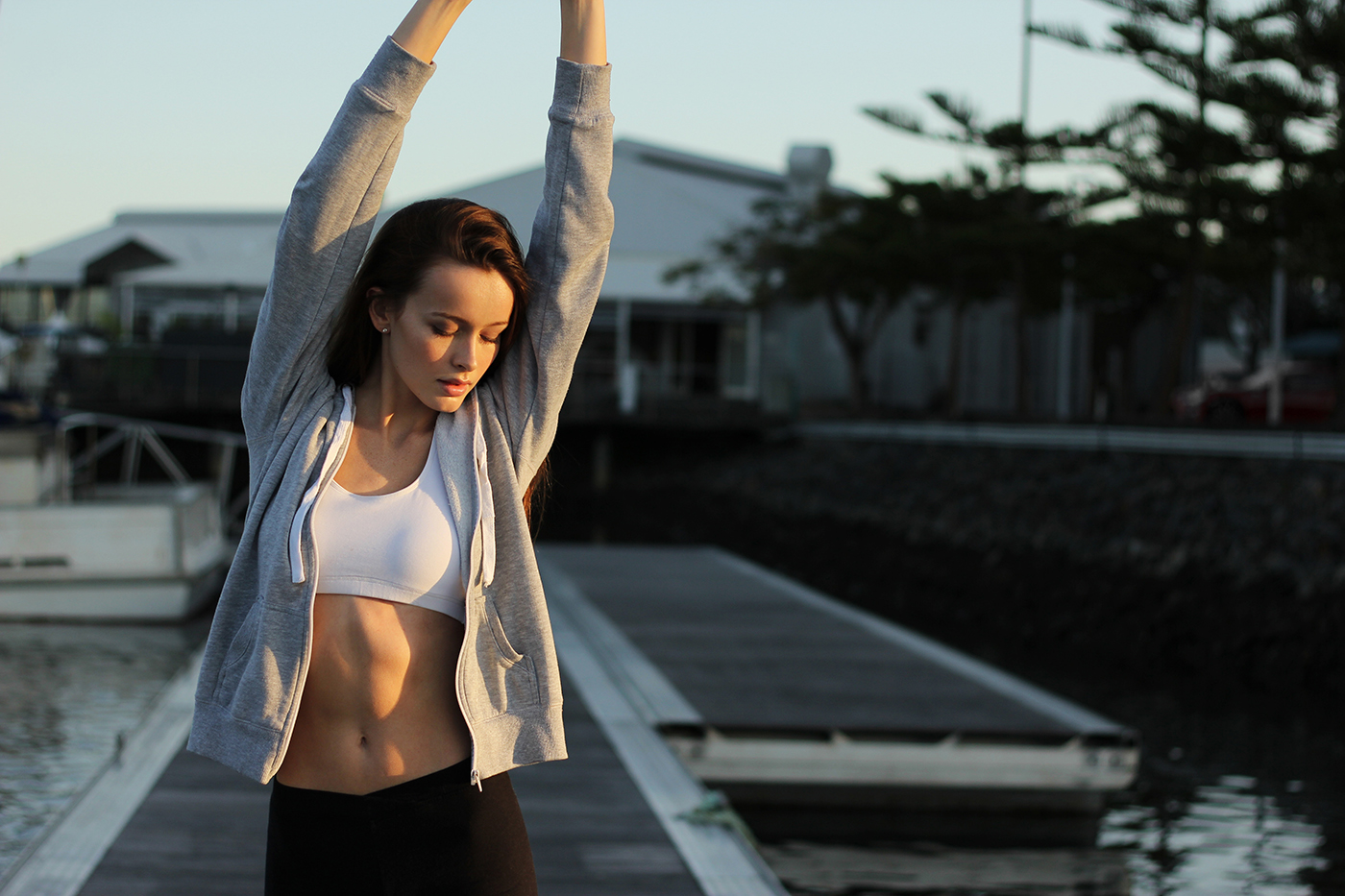 As designer Diane Gilman explained to me, "A pair of leggings is as essential as the perfect jean in a woman's wardrobe. The perfect legging is simply a modern necessity!" However, this doesn't mean that every legging is actually an appropriate choice for working out. I'll admit, one of my favorite pairs of leggings has mesh so delicate, I'm genuinely afraid to rip them.
Much like trying to do Pilates on a yoga mat, sometimes our fashion choices don't feel quite feel right. Appropriate activewear needs to both provide adequate fit and support and wick away sweat. So how do you choose? I found three innovative lines that have simplified the selection process.
I took a tour of British activewear chain Sweaty Betty's newest location in West Hollywood, chose an outfit for myself and learned so much in the process. No matter what fabric, cut or fit you choose, you really can wear any pair of Sweaty Betty leggings for most activities.
For example, I picked up a pair of Power 7/8 Side Mesh Leggings. They are perfect for running or outdoor sports because they have a little zip pouch in the back for keys. However, I wore mine to Pilates and could not feel the little zipper lying down on the reformer. The side mesh was a perfect design choice because the mesh isn't in an area that could potentially get worn out or ripped. The sleek feel and slightly high waist cut made these leggings feel like a second skin. I was so comfortable that I wore mine for two days straight.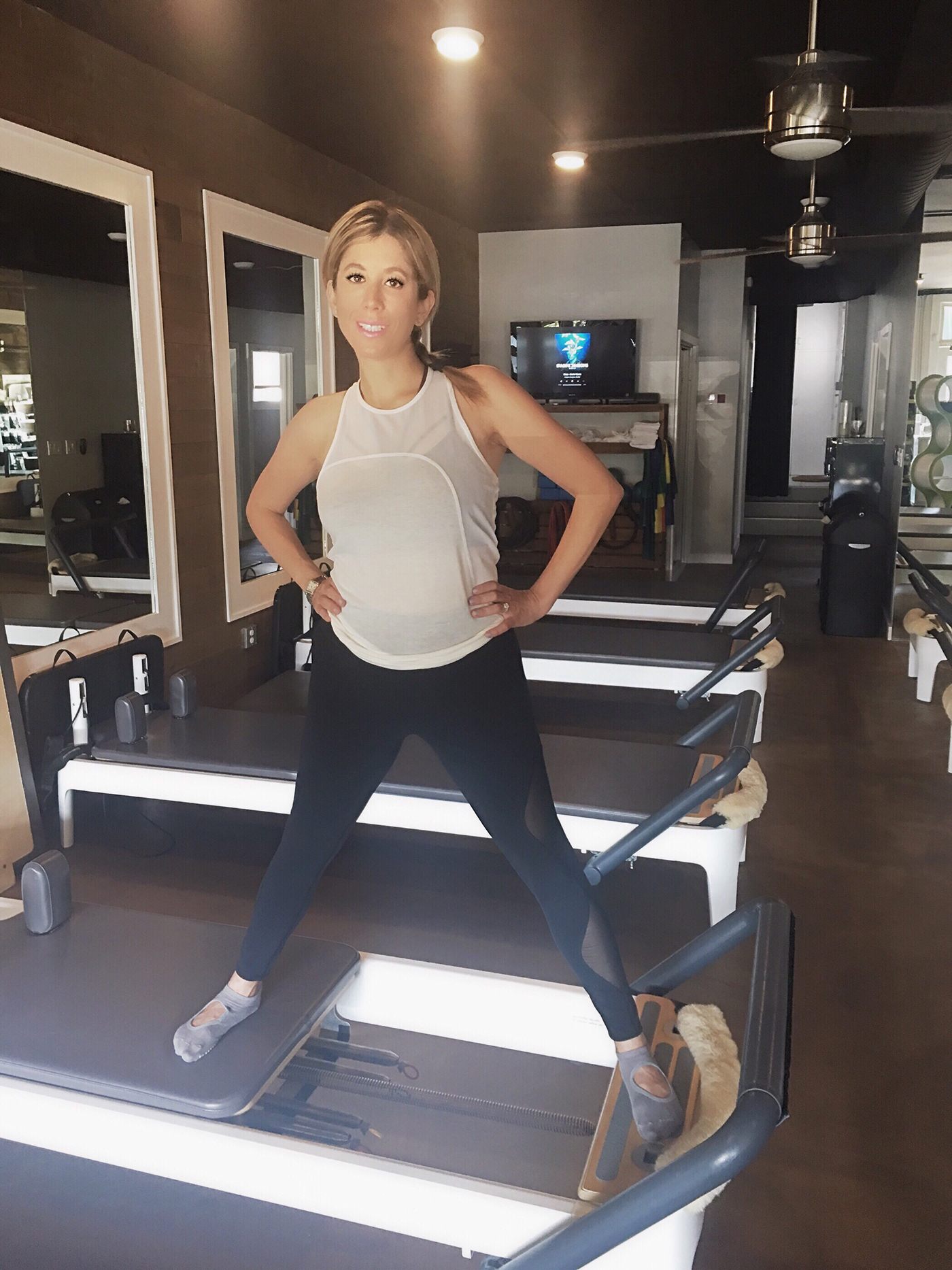 Sweaty Betty also has a full range of activewear including lots of equally supportive and stylish sports bras, a line for tennis so cute I might start playing again just to buy one of the dresses and swimwear you can move in without worrying about the worst case scenario.
I also learned in the store that perhaps my activewear woes were due to the fact that I was choosing clothing that was two entire sizes too large on me. I have an hourglass figure so I wear anywhere between a 00-10. Finding the right size is really difficult for me. Having someone help me find a proper fit was a different experience. If you understand that the struggle is real, then go into a store and speak to the experts.
But not everyone has the luxury of doing that, which is why I am so impressed with Outdoor Voices' Kits line, which takes the guesswork out of buying activewear online. There are three different OV Kits for women and two for men. Each of the women's kits has a variety of tops, sports bras and leggings in different styles and colors to mix and match from. You can also build on your kit with a la carte pieces.
The Rec Kit uses a mid-weight textured fabric that both compresses and supports for "semi-sweaty" activities such as hiking and jogging. The Tech Kit features a lightweight, less compressive fabric for sweaty activities such as hot yoga and running. The Studio Kit is designed for studio classes where you both sweat and bend, such as Pilates and dance. This line really combines fashion with choosing the right level of support and sweat wicking, which is more important than we think.
There is nothing less fashionable than having to run errands in wet clothes after working out or worse, developing a rash. I asked internist and fellow fitness enthusiast, Dr. Sal Nadkarni about choosing the right fabrics from a wellness standpoint, "Wearing proper clothing when working out is essential for skin health. When choosing proper workout clothing, cotton is not the best choice. Although cotton is comfortable and breathable, it is also very slow drying, causing the fabric to constantly stick to the skin when wet, leading to skin irritation and a breeding ground for bacteria. The best choice for workout wear is fabrics that are breathable, sweat-wicking and quick-drying, which delays bacteria growth as well."
Just Live is a newer, independent activewear brand that is made from a proprietary moisture-wicking fabric blend called Yolon®. This high tech fabric features eight-way non-transparent stretch, odor resistance, UV protection and is fade resistant. If you keep breaking out post-workout, Yolon might be a better choice than your current fabrics. It also has the look of cotton without any of the drawbacks. The tongue-in-cheek statement tanks in their Expression line are perfect for running or other sweaty outdoor activities.
No matter what your fashion choices are when it comes to activewear, it's important to be careful with your clothing and treat it well. Keep your activewear in its best shape by washing it in the delicate cycle (regular detergent is fine) and line drying it. If you can't line dry, set the dryer to low. And don't forget, there is no better motivation to work out than wearing a new outfit, so treat yourself and your body.
Let us know!
Did this post help you get closer to achieving one of your goals?