How Political Journalist Brooke Soliz Taylor Practices Self-Care
Brooke Soliz Taylor is living her busiest life right now. In addition to being a single mother, she is also the CEO of a PR and social media company, a full-time 3rd year law student, and co-host of The Trump Report on AfterBuzzTV. She is also in the process of developing another show for AfterBuzzTV that will debut in the spring, called Murder Was The Case. With all of this, she still finds time for an intense fitness and self-care routine.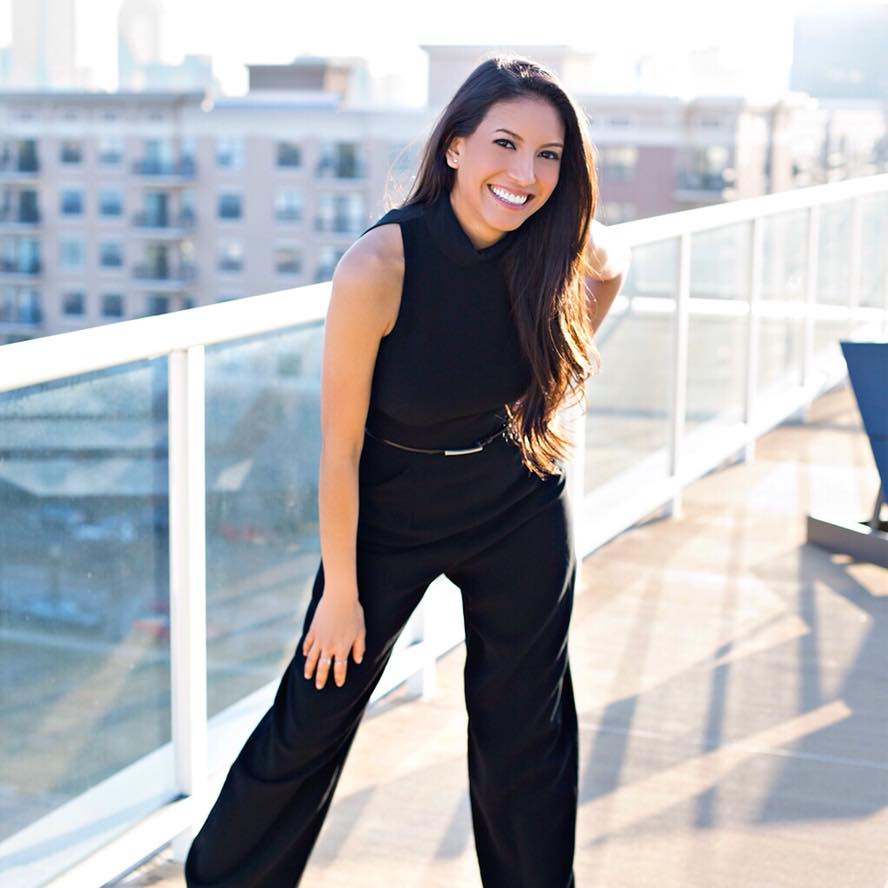 So how does Brooke fulfill her daily life and work obligations while staying fit (and sane) at the same time? She almost makes it look too easy. I recently spoke to the political and legal journalist to learn what her secrets are to doing it all. Brooke was completely open and honest about the way she lives her life. Her drive, discipline, and time management skills are truly inspirational. If you've ever felt getting everything done impossible—Brooke will prove you wrong.
What does a typical day look like for you?
It starts with a brisk walk on my treadmill in the living room. I like to get my heart pumping to start the day. I also get in squats and an ab workout in the morning.
Then, I get my daughter and myself ready, drop her at school and head to my law school classes. I use my drive and the LA traffic to my advantage and I check in with my assistant and team to go over the company's tasks for the day and do a client check with each of our relationship managers.
I'm in class from 9 to 3:30 pm each day. I focus on my classes and always make my lunch a working lunch, either to study or get in client calls. I then use the drive home for check-in with my employees. Then I pick up my daughter from aftercare by 5 pm or so.
Then, I workout with a trainer every other day. I have two and yes, they know about one another!
Why do you have two trainers?
Both of my trainers are in super high demand. They train the Kardashians, Kylie Jenner, and her entourage of friends as well as many well-known YouTubers. It's tough to get them to squeeze me in five times a week. So, I have to split it up. They're also both very different personalities (one is super strict and disciplined, the other more easy-going) so I appreciate the variance in my workouts.
What is a typical workout like for you?
My workouts usually consist of weights, core, and booty work; a cardio warm up; and an ab cool down. On the days I don't meet my trainer, I go to Equinox and take a Pilates, yoga or dance class.  
If you had to choose, what is your favorite type of exercise?
Pilates takes the cake, but I've also really gotten into lifting weights. Many women don't lift weights or don't want to lift too heavy of weights because they're afraid they may bulk up. But, I like the idea of getting truly strong and hard.
What kinds of self-care do you practice?
I am an absolute stickler for ALWAYS having a consistent skin care regime and I get facials regularly. I don't drink or smoke, but when I did drink in my college days, I was the girl who could come home tipsy and still make sure that I take my makeup off, exfoliate, and moisturize.
I am a big believer in spiritual and mental self-care. I meditate and pray every single day. I joined a meditation center a couple of months ago and it has kept me so centered and balanced.
What are your best productivity hacks and time management tips?
I swear by my Google Calendar and smartphone to keep up with my busy schedule. I schedule in every hour if I can on my calendar and I keep a running to do list on my phone.
I love using Slack for my company employees so that we can easily communicate in different threads regarding different projects or clients. I also use Slack with to communicate with my law school classmates.
I also use Microsoft OneNote to keep track of my law school classes and studies. It's accessible on my computer and on my phone. 
While I do have an assistant, I often use my Alexa and Google Home to keep up with my to-do lists and to create reminders.
Finally, I am a big proponent of using TaskRabbit when I have random tasks that need to get done that I don't have time to do. I recently had to send out hard copies of our client data to our clients and instead of having my assistant take the time to package them and send them via FedEx, I paid an inexpensive hourly rate to have a "tasker" do it.
Have fitness and wellness always been an integral part of your life?
I have always been into fitness and wellness. I grew up taking dance and I was a competitive cheerleader in junior and high school. So, I've always been extremely active.
After having my daughter, I realized how essential and helpful it was to keep in shape because it made for a much easier childbirth. I delivered my daughter in about 20 minutes. While I know this is not always the case for most woman, my childbirth was a breeze. I attribute it to keeping myself strong and healthy during my pregnancy and not giving up my workout regime, but rather modifying as my pregnancy went along. Finally, wellness has always been really important for me as well. I've also found that spiritual wellness has been critical to my overall health. 
How do you stay sane hosting a political talk show?
Funny enough, it is a stress reliever for me! I grew up talking politics at the kitchen table every night. So, being a part of political discourse is in my blood. I will say that it is tough to keep up with this current administration because there is always something changing or happening on a daily basis. President 45 keeps things interesting, to say the least!
I guess I stay sane by not allowing myself to get too extreme about my views, to keep an open mind, and to remember that political dialogue on both sides is so invaluable to understanding and bringing about real positive change.
My daily meditation has certainly helped to keep me patient, calm and sane!
Does this job create an added layer of stress for you?
I really don't feel as though I am working when I am in front of a camera talking about the law or politics because I have a true passion for both topics. But I will say that broadcast journalism is a job that can have odd hours and can call you to weigh in on important topics at any time. There is an added layer of stress for me as a single mom who can't always jump in the studio at a moment's notice.
Fortunately, I have a seven-year old mini-me that has grown up in the studio and has learned to be very quiet and patient while Mommy goes live for an hour during our show. I'd like to think that she is absorbing her Mommy's strong work ethic, eloquence, and political savvy. She certainly has a penchant for politics already and recently participated in her first protest with her grandma and me at the helm, of course! And while many might see discussing politics as stressful, I see it as a privilege to be able to shape the conversation that we should all be having in order to better society for everyone involved!