How This Trainer Transitioned From Being a Model to Working in Fitness
I remember growing up and seeing models on TV and how perfect they looked.  The commercials and ads printed and televised made their lives look as if everything was colorful and happy.  All I knew about that industry was what I saw on TV, but as I've grown older, those views have since changed for me.  Being able to speak with Justice W (@trainwithjustice) about her transition from the modeling industry to fitness has given me a new insight and appreciation for both careers.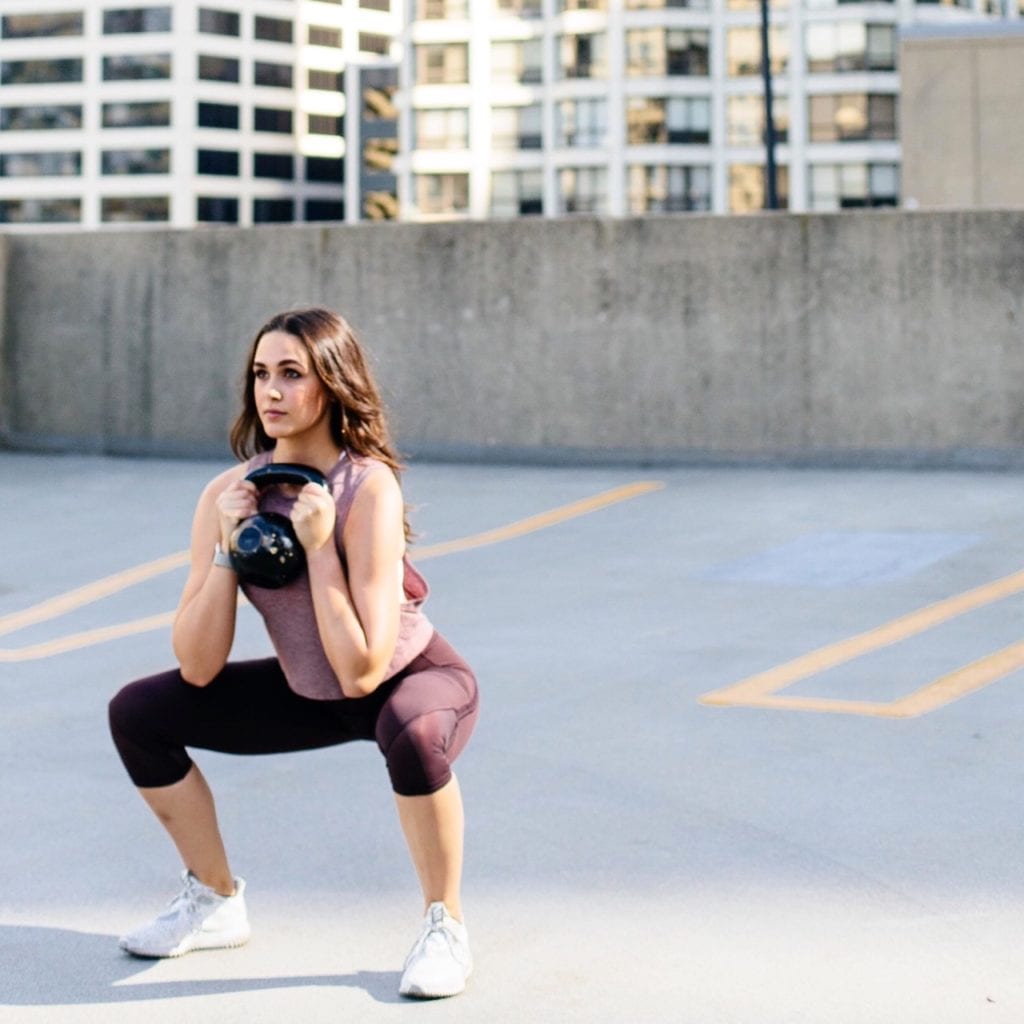 Modeling beginnings, despite being an introvert
Justice started in the modeling industry at age 12.  At that time, she was an introvert and did not like to speak in front of crowds.  She was on the dance team and could express herself through dance. Speaking in front of people was hard and as Justice states, "I could express myself in front of crowds if I didn't have to talk…I became this other person and stepped out of my shell.  And if a camera was in front of me, I could be this other person I wasn't the rest of the day and I felt comfortable." 
At 14 she participated in her first big shoot for a catalog and it was exciting! Justice remained active during this time, describing how she "danced for 16 years competitively, played tennis and golf and other sports including softball." During her junior year, there was some falling out with friends and she took up boxing for the first time. It was a good way to get the aggression out and as Harper's Bazaar says 'punching can help [you] release muscle tension from stress,' among other benefits.
The transition after high school provided Justice with a change.  She packed up two cars and drove to Chicago from Missouri to continue her career in modeling while attending school.  The original plan had been to go to culinary school to learn how to make healthy food delicious. That plan changed. The thought of becoming a registered dietician had passed through her mind as well, but she knew that wasn't what she wanted to do.
At this time her activity levels changed — dramatically.
Changes in activity level, changes in attitude
With the modeling agency she was working for, she was considered as having an athletic build.  There were never any direct comments about not eating certain foods or not doing specific workouts, but there were some light suggestions.  It was recommended to not do anything but stretching, the occasional yoga or ballet class, and walking. Her activities changed from boxing and dancing to walking on the treadmill for an hour.
One thing Justice did say was she never had an eating disorder but had disordered eating. "I would sometimes get upset if I had a cookie" Justice confided, noting that it wasn't a healthy relationship with food.  The subtle hints from the agents to get smaller measurements were always there. She did not give in to all those and still ate well to keep herself healthy.  The life of a model was a lot of waiting in casting calls with 30 other girls with the same olive tone, dark eyes, dark hair and similar build. It was a competitive field where you had to stand out.
A turning point in her modeling career
Finally, there was a change.  Justice was scheduled to donate a kidney to her dad and around 16 days before the date, they found a perfect match for him and she did not have to go through the surgery.  At that point, she did not want to go back to the agency. She did continue to do some freelance modeling work as she still does now, but her mind had started to re-evaluate.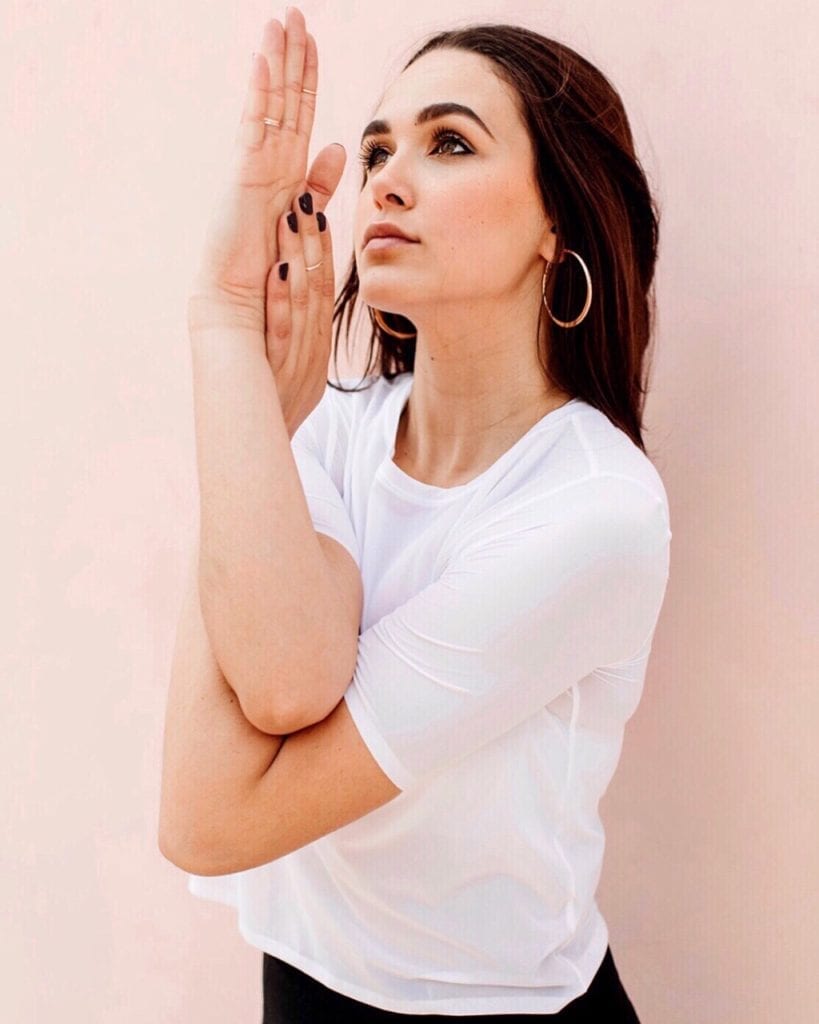 Inspired by something she'd read in the past, Justice began to meditate on the question, "do you look in the mirror and do you love what you see?"  She remembers thinking "no, and I couldn't remember a time when I'd looked in the mirror and said I loved myself and not think about what should have been different or what the agents think should have been different or what society thinks should have been different." That is when Justice made the decision to not go back to modeling until she could look in the mirror and say she truly loved herself.
At this point Justice was still interested in health and loved working out.  Her godfather, a successful independent trainer in California, was a good support system who mentored her for several months.  She was also introduced to Gunnar Peterson, who has been key to her growth and development.
What this former model loves about working in the fitness industry
One of the main reasons why she enjoys the fitness industry is how different the support system is.
Justice describes how she has "met so many kind, sweet, generous people who are all working together to be better versions of themselves or help others become better versions of themselves. It is a different feel when you're in a big group setting in comparison to the modeling industry." Plus, she notes, fitness is about helping others achieve a better version of themselves starting internally and that flowing through to the outer self.  
Justice also points out there's so much more knowledge in the fitness industry. The lack of knowledge in the modeling industry was something that stood out to her. She would have appreciated at least being recommended to a health or nutrition professional if an agent didn't know the exact diet or workout a model could do.  For her, the switch to the fitness industry meant focusing on health and not just the physical change but achieving change from within.
After speaking a little about the fitness industry, she let me know "someone [she] really looks up to is Ben Bruno, a trainer out in California" who trains models and does a great job trying to change models' outlooks on weight training as mentioned in Women's Health.  Justice is passionate about learning and keeping up to date with new research and studies.  Although young at 24, she still compares herself to others at times but she remembers that she has time to learn and educate herself as well as get stronger.
The most rewarding part of working in the fitness industry?
What is the most rewarding thing out of the switch?  It is 'seeing the click in people's eyes from not believing in themselves to believing they can do it.'  It is about helping bring out the best in them. In modeling it was all about the individual but in fitness, it is about helping others.  Her ultimate goal is to be independent which she is on her way by working for herself out of a gym in the West Loop and traveling to clients' homes.
One question I had to ask Justice was regarding the advice she would give to someone else.  What she said is some thing we hear a lot but is always a great reminder – 'the body achieves what the mind believes. Your relationship with yourself is so much more important than how people view you. At the end of the day you have to live with yourself and not those people. Do things for yourself.'  
There are times when I think about what others might think of me, but these words are helpful to hear. We need to be able to do things for ourselves and for our health. Being able to accept who we are and have a balanced relationship with our mind and body will help carry us through. Justice struggled sometimes when she couldn't look at herself and truly say she loved what she saw in the mirror.  It's an ongoing journey, but she is at a better place where she is able to accept herself and be of assistance to her clients. The path is not always easy, but it is worth it.