A City Gal's Guide to Outdoor Adventure
You see the awe-inspiring Instagrams of people gazing off into the distance in nature, surrounded by mountain peaks, looking as if they're on top of the world. You immediately think, "yes, I love nature, and the outdoors, and adventure. I want to go do that." Or, at least in my Instagram daydreams I do. A sense of enthusiasm and optimism passes through me when I see those photos, and there I am, planning my next mountain adventure. And having recently moved to Colorado, the opportunities to explore are endless.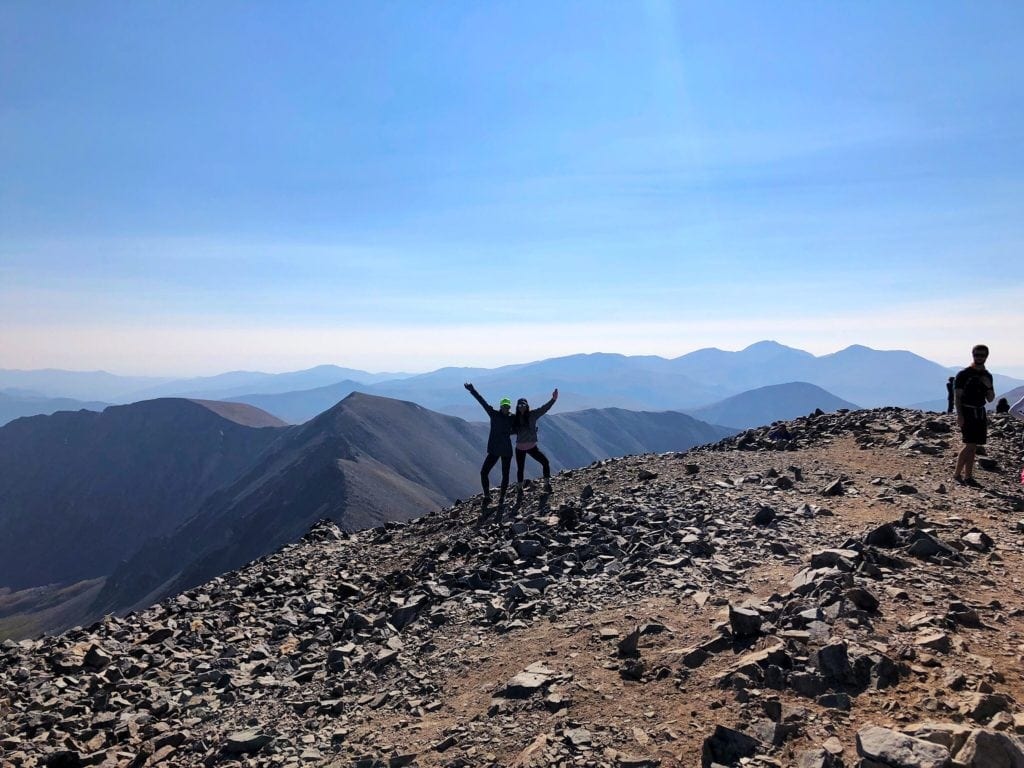 Studies show that it's healthy for us to get outside and explore Mother Nature. Opting outside can boost memory, decrease stress and lower blood pressure to name a few benefits. However, having lived in Chicago for eight years, I forgot about wild animals as big as you, bugs, and the changing weather elements that come with outdoor adventure in places like Colorado. Hiking miles into the mountains is a much different feeling than running outside along Lake Shore Trail. Come to find out after a few short excursions exploring my new state, my serenity in nature is not so much there. Rather I feel like a fish out of water when I'm surrounded by nothing but trees, views and miles of trail ahead and behind me. I want to love it, but truth be told, it's a little scary.
I feel a reverse claustrophobia after being so familiar with the jam-packed streets of Chicago. Is that even a thing? As I start thinking about the vast space, the distance from home and the peace and quiet, it gets a little too spacious for comfort. Panic sets in and my mind starts to race of all the things that could go wrong. What if a storm rolls in, what if an animal crosses my path, what if I don't have enough water, what if I have to go to the bathroom? But seriously, what if?
Nonetheless, after recognizing I'm not so "nature-y" after all, a friend and I decided it was our Colorado right of passage (as new residents) to embark on one of Colorado's fourteeners. For those of you who don't know, a fourteener (or "14er") is a 14,000 foot mountain peak that you can hike in one day, and there are several of them in the state (53 to be exact, all ranging in difficulty). It's become a badge of honor to summit 14ers here in Colorado, so naturally I needed to be a part of the club.
Upon close review of the easiest and most beginner friendly of the Colorado fourteeners, we decided to hike Gray's Peak. It's a gradual incline on a well kept trail — however, don't be fooled, it's the tenth-highest summit in Colorado and a six-mile trek round trip. But the views, they'll totally be worth it, right?
In an effort not to look like a complete panicked-newbie on the trail, I decided it would be wise to read up and go prepared because nature, particularly in the mountains, is no joke. From my research and first-time 14er experience, these might be simple tips to approaching an outdoor trek, but they'll hopefully help you feel more prepared on your next adventure like they did for me.
Take it Slow
Like I said, we deliberately researched the easiest hike to conquer. Approach an outdoor hike like you do a running a race. You can't go straight for the 26.2 marathon without training. Or maybe you could, but I'm pretty positive you won't feel successful by the end. Start small, gain experience and gradually increase the difficulty level with your next adventures.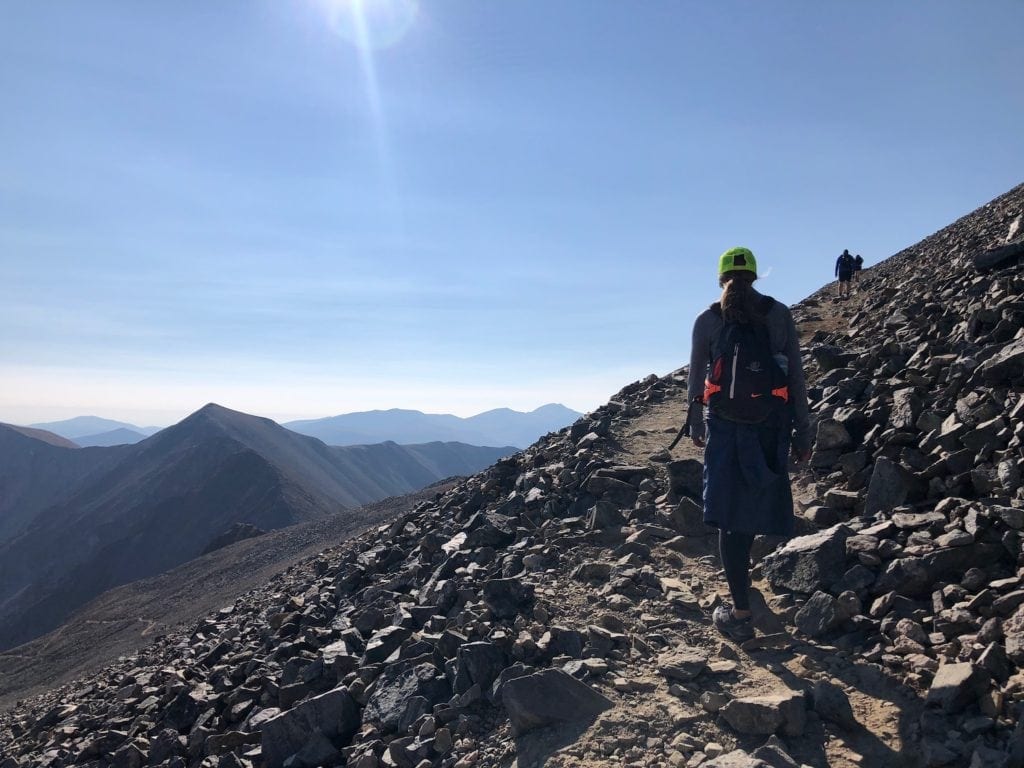 Rise and Shine
Thunderstorms tend to roll in over the mountains in the afternoon so the key is to go early. Like, really early. We had a 5:00 a.m. departure from Denver to make it to the trail head by 6:00 a.m. The afternoon thunderstorms can include lightning strikes and/or snow so steer clear of summiting the mountain after noon.
Layer Up
Denver was a hot, 80 degree high for the day, but while on a 14,000 foot mountain peak it was 50 degrees and windy. Lots of layers are key – and trust me when I say we used them. We were hot, cold, chilled, hot. We swapped layers multiple times throughout the hike and I was so glad I brought a jacket.
Stay the Course
Plot your plan and stick to it. My friend and I had decided that we were going to only hike Gray's Peak, however there is a second peak you can hike on the same trek called Torrey's Peak. We prepped for Gray's and stuck to Gray's, although many people asked and slightly poked fun at the fact we weren't doing both. We did what we felt comfortable with for our first time out, and made it back to home base energized, confident and ready for the next.
Be Honest
It's important to be honest with your abilities and comfort level, because the mountains while majestic and beautiful, can be daunting. Stick to your skill level and don't try and prove anything to anyone because that's when you can find yourself in hairy situations. If you're feeling a storm roll in or if you're feeling fatigued with no more water – but that peak is within reach – well, perhaps it's time to turn back and try again next time.
Go Prepared
This applies both physically and mentally. Pack enough food and water to last you several hours, or more, if you happen to take a wrong turn. Mentally, while the photos from the summit are beautiful and celebratory, the hike to the top isn't necessarily easy – so don't forget about the journey to getting your glorious Instagram.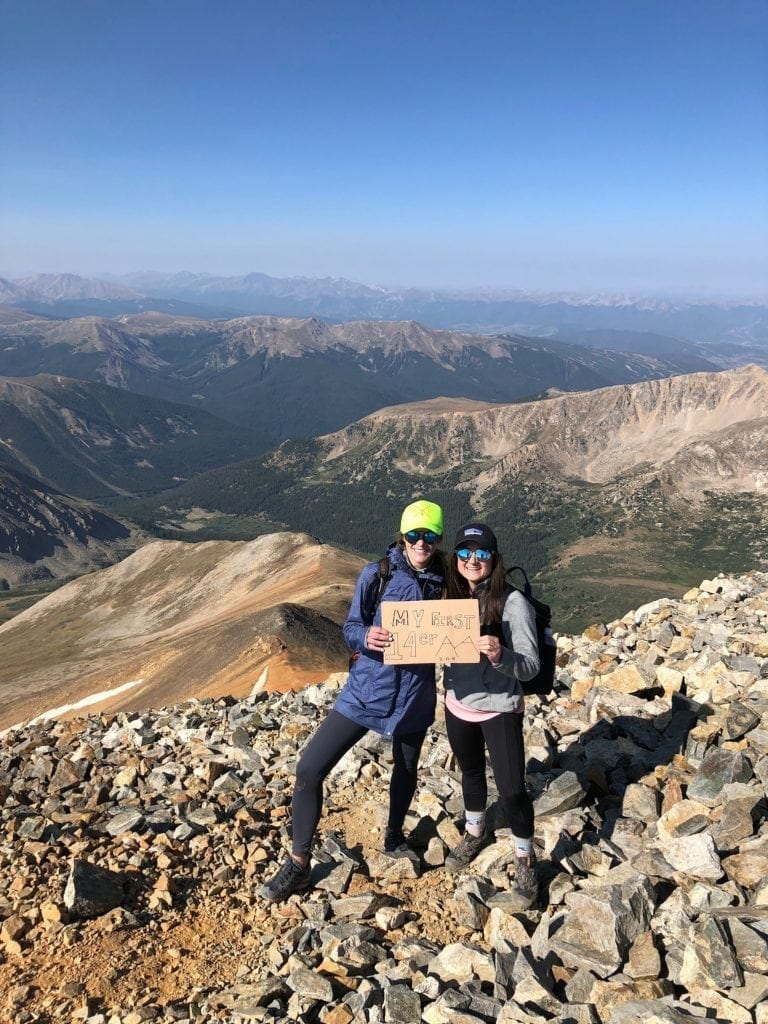 Reading up ahead of time allowed us to go into our hike well aware of what we were getting ourselves into. That alone brought a sense of ease to the day and we left the trail feeling accomplished.
While my nature adventuring is still a work in progress, I feel more and more comfortable each time I step foot on the trail. What's your next adventure?