How To Use The Power Of Manifestation To Live Your Best Life
You might have heard about manifestation from the book The Secret or maybe even created a vision board. But it's not just some "woo woo" concept. Manifestation is a powerful tool that we can all use to help us achieve our goals and dreams. I spoke with two amazing coaches to learn about the power of manifestation and to discover how it can help us live our best lives.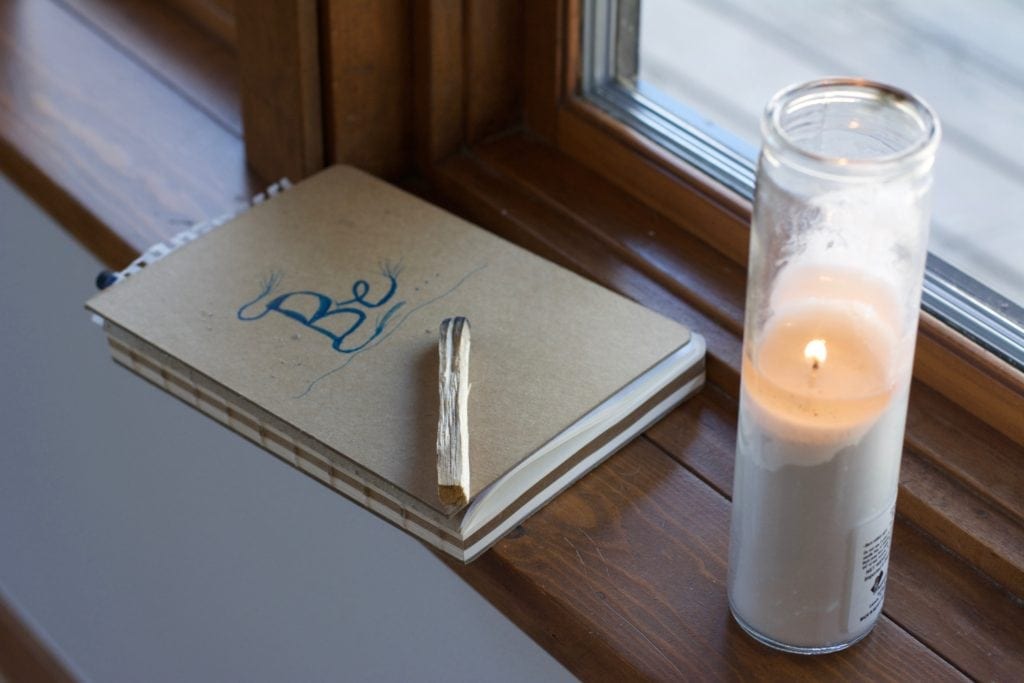 Cait Scudder coaches mostly millennial women, both individuals and groups, who want take their vision to the next level. She revealed most of the women she works with are trying to manifest health, wealth, and love.
Scudder has personally experienced the power of manifestation firsthand. Several years ago, she was in Bali for an all-woman's leadership training, where she ended up manifesting and meeting her husband. She explained, "I was describing the emotionally nuanced dynamics between us. No one prompted me. I didn't take a course. I just wanted to write it."
Three days later, she met a handsome Australian man on the beach. They fell in love, got married and made their home on the island. While this sounds like a movie, this is actually her life. Scudder revealed, "My subconscious was calling for all of these qualities in a man. But, my conscious focusing was on what I could do to meet the world in the best possible way. I released a lot of blocks I had to receiving that kind of love in the first place."
Scudder sees manifestation as a collaboration between you and the universe. She uses the acronym DARE, which stands for Define, Align, Refine, and Expand. She says to "Get super clear on what you want. Part of that is defining what you aren't available for. If you're a list kind of person, write a list. If you are a 'feel it' kind of person, than feel it. But get clear about what you want in your life and what you don't want."
Aligning is when your beliefs and behaviors match your values and desires. "Do the work to get your life into alignment. Make sure to cut out the things that are blocking you from what you want. Do an honest inventory of the stuff in your life that isn't working. [That could mean] removing things from your space or re-arranging your day."
She also says it's best to take time for yourself in the beginning of the day because that is when our brains are in their most creative state. "Morning is so important. Find what feels good for you (yoga, writing, meditation, etc) because that is what sets the tone for the rest of the day."
Jenna Phillips Ballard is the co-founder of Ascension Leadership Academy and the founder of Unicorn University. She has used manifestation in her own life and teaches it to others.
Her approach to manifestation is to think and talk about things in the present time. Shift your mindset into being in a space of possibility. "When we live in a space of possibility then we open up all kinds of doors to what could be available for us. Be the flame and not the moth. Focus your energy on allowing things to come to you. Life happens for you, not to you."
However, no matter how much we want to manifest and align ourselves with the universe, there are many things that can frustrate us and get in the way. Whether it's traffic, conflict with other people, or those inconveniences we all experience — it is possible not to allow these things to get us off track. Ballard says the key to staying focused on our goals is to shift the way we think about what we are dealing with.
For example, if your smartphone is malfunctioning, instead of lamenting the hour (at the very least) you will spend at the Genius Bar or repair shop, she suggests being grateful you have a phone in the first place. Instead of thinking, "I have to go and have it repaired," approach it from the mindset that you 'get to' go and have it repaired.
Ballard says, "Everything is a choice. It's all about mindset. The fastest way to shift out of being frustrated is to instantly focus your energy on why you get to be grateful for the very thing you're dealing with."