How to Have a "No Spend" Day
You're cruising along through life, and maybe you're pretty satisfied with the way you're handling your daily or weekly budget. Some days you've got bigger spends (hello, Target runs); other days you limit yourself to just an iced coffee from the bodega downstairs. But have you ever considered having a weekly "no spend" day?
A no spend day is exactly what it sounds like: one day a week (maybe more often) where you don't spend any money from the time you get up until the time you go to bed. No mindless online purchases, no picking up laundry detergent at the grocery store, no happy hour at the end of the day. You deliberately choose not to spend any money for a 24-hourish period, with the goal of saving money (obvs), but also becoming more mindful about when you're typically triggered to purchase something and how you might prepare for those urges in the future. Basically, a no spend day is like intermittent fasting, but for your budget.
And if it sounds like too small of an effort to really impact your finances, think again: this guy saved over $18,000 over just six months by gamifying the challenge to see how many no spend days he could fit into a week. His budget was never the same.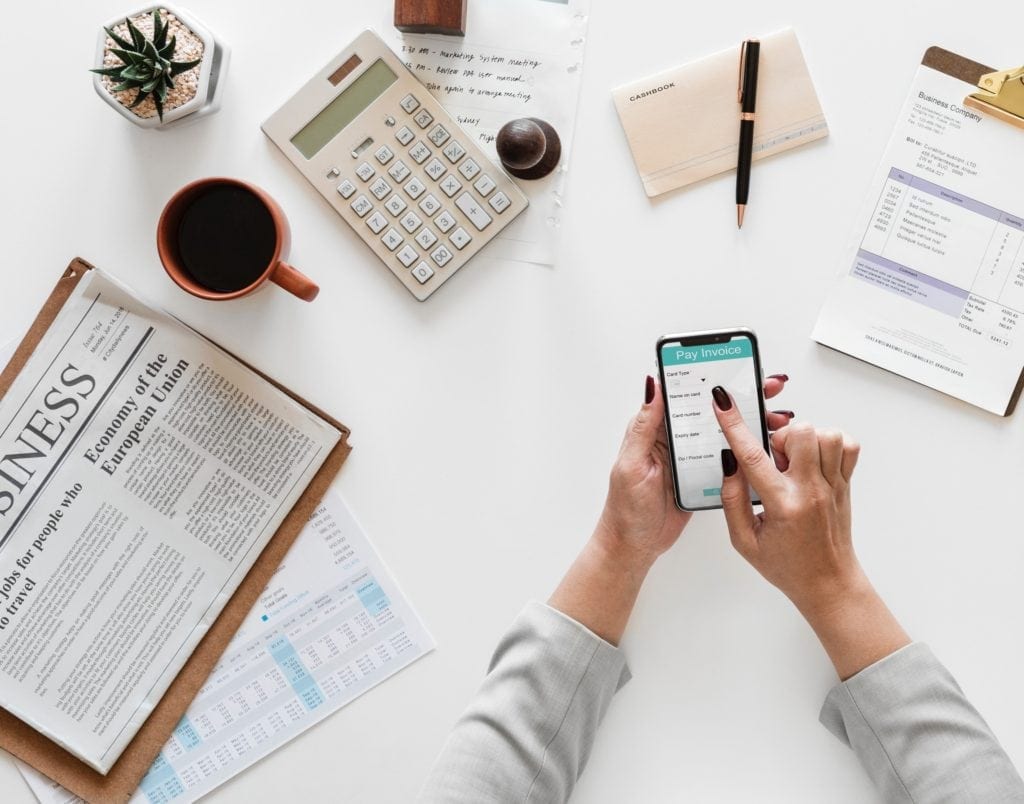 Ready to try it yourself? These are our best tips for having a no spend day.
Plan Ahead
The single biggest factor in having a successful no spend day is your ability to plan ahead. This includes everything from getting to the grocery store to making sure your office has the coffee pods you like to looking at your post-work calendar to make sure you're not locked into social plans that come with a split check. Let's break it down a little further into things to consider the day before a planned no spend day.
Check the fridge, cabinets, and pantry. Are you going to run out of anything like toothpaste or toilet paper that you HAVE to replace right away?
Meal prep. Do you have enough groceries on hand for breakfast, lunch, dinner, and a few snacks?
Transportation. Is your public transit card loaded up? Or, if you drive, how's your gas tank doing? Can you walk to work for one day?
Working out. Have you already purchased a package of classes in the past you can use instead of a drop-in class? Or, should you go for a (free) run instead — or maybe play an at-home free workout video (like any of the ones we have on the SweatWorking app at any given time). Many local gyms and studios also offer free classes for either first-timers or for special events (Chicagoans, you can view tons of those events at The Calendar). Worst case scenario — take a rest day, and enjoy it fully.
Decide how to count regularly scheduled spends. Personally, I'm of the mind that regularly recurring charges (Spotify, ClassPass, etc) don't count against my no spend days because I'm not actively pulling out my credit card and making an in-the-moment purchase. Do you feel the same way, or do you want a totally clean slate in your no spend day?
In general, a quick mental run through of your upcoming day will work to help you raise any red flags about what you might have to spend money on.
Practice Delayed Gratification
Here's a fun internal dialogue I have with myself probably six times a week:
I'm so sleepy. I really want coffee. I'm desperate for iced coffee.
Well… maybe I'll just get to the office and grab a cup of free coffee, THEN if I still need it I'll get it later.
Ugh, it's almost 3pm… if I get a coffee now I'll be up all night. I guess I didn't really need that today.
And… repeat. By telling your lizard brain to simply wait a few hours before you give in to a craving or a want, you're building up your self-control practice and totally taking the power back — a skill that serves you in much more than just budgetary restraint.
Another way to play this game during a no spend day is with (of course) online or in-person shopping. In an ideal world, you'd avoid the extracurricular internet during your no spend day so you don't even face any temptation. But, that's not totally realistic.
Instead, if you happen to find yourself browsing your favorite website and you stumble across the MOST PERFECT two-piece skirt and top for next month's wedding attire, make an internal deal with yourself: No, I can't buy this today, but if I'm still thinking about it in a couple of days, I'll reconsider. And if you do find yourself mulling over that outfit and what shoes you'd wear, then by all means, purchase it in a few days — guilt not included.
Don't Think "No Spend" Equals "No Social"
Here's a real truth about most people reading this: we all feel broke once in awhile. A no spend day doesn't have to be done in isolation, and it doesn't mean you have to completely cancel all plans with friends. Instead, take on a no spend day challenge WITH a buddy and celebrate your success at the end of the day with one of these free ideas.
Unstock the bar. Raise your hand if you have three bottles of liquor with about an inch of liquid left in them, or lone beers floating around the fridge. Get creative with the beverages you have on hand and toast to a free buzz.
Free events in parks. We may be at the tail end of summer, but there are still plenty of free events happening on a daily basis — free workouts, free movies in the park, free concerts, and more. Do a little browsing to find out what events are being offered in your area, and take advantage!
Free resident day in museums. Did you know most museums have a free entry day for residents? Grab your local ID and meet a friend at a museum for a quick post-work spin through the exhibits. Bonus — because it's free, you won't feel so much pressure to see everything in one go, and you'll feel open to lingering more at your favorite works.
Once you have one no spend day under your belt, try tracking them in your planner or Google Calendar to see how many you can string together. You could also try no spend weekends or no spend work weeks for different challenges. Have you ever had a no spend day? What suggestions do you have for others trying it for the first time?
Let us know!
Did this post help you get closer to achieving one of your goals?