The Revolutionary Way to Listen to Music, Perfect for Outdoor Fitness
[Disclaimer: Coros and AfterShokz provided these products to us. As always, we only write about products we truly love!]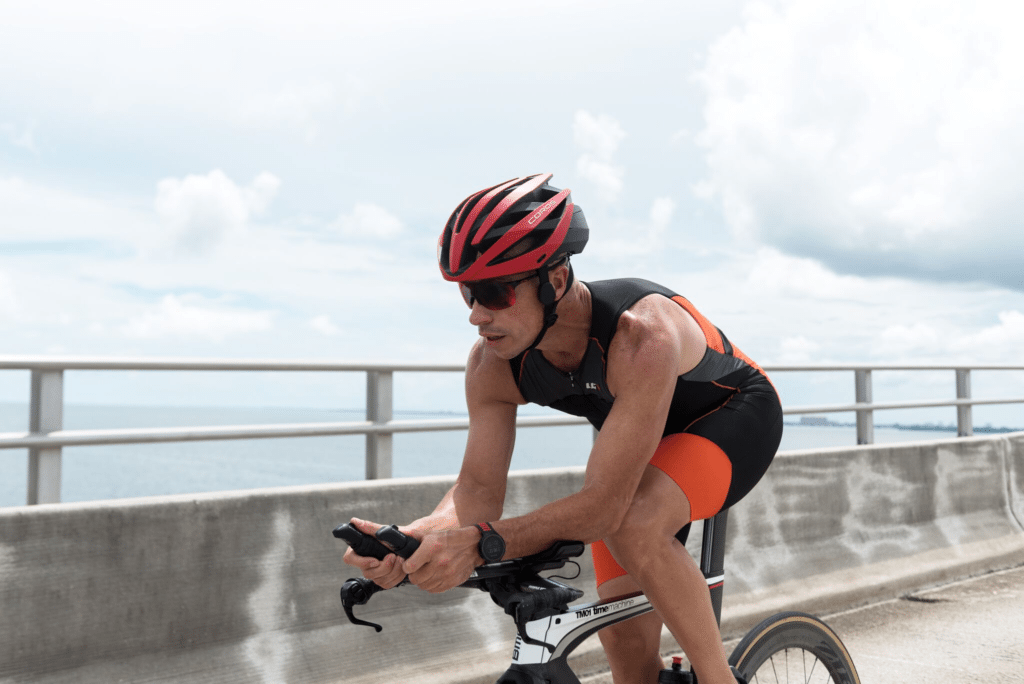 Photo courtesy of Coros
As my love of cycling grew over the last few years, I found myself out for longer and longer rides, both by myself and with a group. While getting to know friends better on long rides has been an amazing perk, there are times where you can't talk because you have to ride single file on the side of a road, or you're going too fast to pay attention and talk at the same time. As a huge music lover, my initial reaction was to play music, but I struggled with the best way to do so.
At first, I tried using headphones, but found that I was always pulling out one ear so that I could hear what was happening around me. Off the path and sharing the road with cars, even with one ear out this was a total no-go because it simply felt unsafe.
I also tried carrying around a speaker. In fact, on our first Bike MS ride, they joked that I treated much of the second day like a spin class, dancing along to the UE Boom strapped in my water bottle cage. This didn't translate well even on suburban paths, where families teaching their kids to ride bikes looked at me like I was a crazy person. Another time, my speaker popped out of my cage and tumbled by the side of the road, in what would have been a "gone-forever" scenario if not for the watchful eye of the Kelsey Schagemann's husband.
I had all but given up when a friend introduced me to the concept of bone-conducting technology. Instead of sitting inside or on top of your ear like a traditional headphones, they rest on the bone just beside your ear and send small vibrations directly to the inner ear. They bypasses the ear canal and eardrum, leaving the ear completely open and aware of external noises such as cars or conversations with fellow riders.
The first bone conducting techology I tried were in the Coros OMNI helmet. The bone conduction is built directly into the strap of a top-of-the-line helmet, eliminating the need to wear both a helmet and headphones and ensuring a snug fit. I love that I can choose to play music or not, while keeping both my head safe and my ears open.
The bone conducting technology from Coros connect wirelessly to your phone, and they include a small remote that you can strap onto your bike to change the song. The helmet even has a walkie-talkie built in, so you can talk to fellow riders without the constant yelling of, "what? I can't hear you when you talk into the wind and aren't looking at me!" (Everyone I ride with is nodding right now thinking, "yes, Dani, we're super sick of hearing you yell that and had been meaning to say something…") I feel totally confident riding on the Lakefront Trail, out to the suburbs, and even on the street with this helmet, knowing that my ears are open to my surroundings and able to hear when a car is coming or another cyclist is trying to pass me.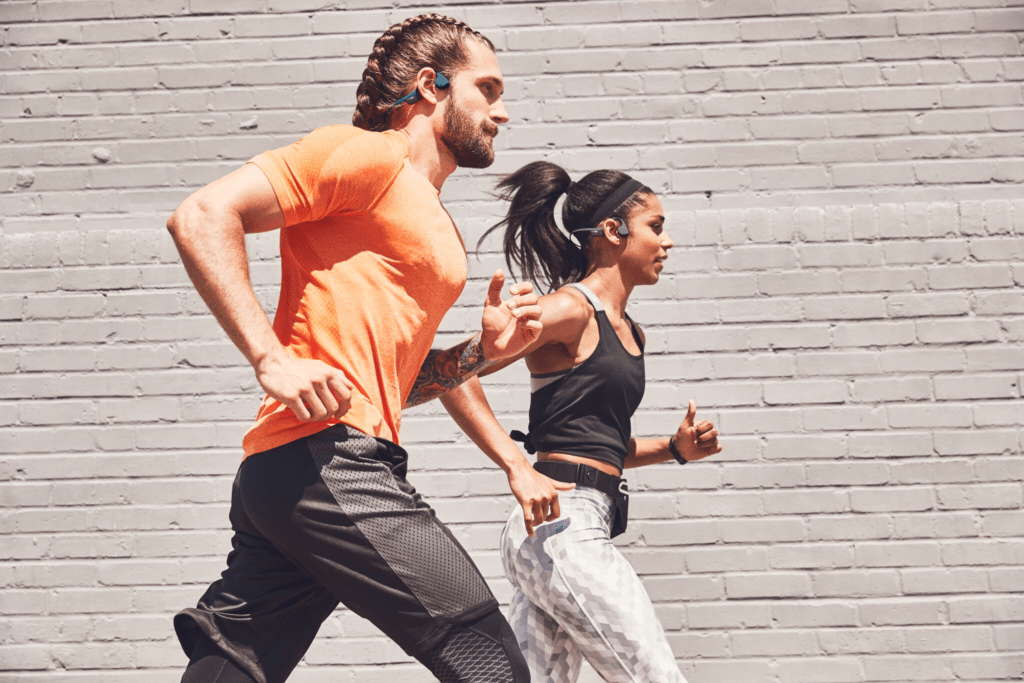 Photo Courtesy of AfterShokz
I loved this helmet so much that I wanted something similar for running. I have far too many friends who have been hit by cyclists on the trail while running (and, honestly, despite yelling, "On your left!", I've almost hit quite a few runners too who had headphones in and weren't paying attention). No matter what your sport is, having your ears free is so important for safety.
It took only one use to be completely obsessed with the AfterShokz Trekz Air bone conducting headphones. Just like my Coros OMNI helmet, the bone conduction technology allows me to hear my music and everything around me at the same time. They're super lightweight and comfortable, and connect wirelessly to my phone. In addition to being great for solo runs when I want to hear what's around me, I've loved them for working out with friends. Whether we're on a long trail run or doing a partner workout at the gym, the Trekz Air let me listen to music and talk to my friends at the same time. It's honestly revolutionizing the way I work out and socialize at the same time.
Now that I'm a bone conduction headphone believer, it has me wondering – what else have I been missing out on? Share your favorite new fitness tech in the comments. We need to know!