A Guide To Making The Most Out Of The ClassPass Credit System
As someone who has had ClassPass since the $99 unlimited days, I haven't exactly been thrilled since my beloved plan was discontinued. But even through the price increases and plan changes, I've remained loyal because compared to the alternatives, it made still made sense for both my wallet and lifestyle. Then in January, I received an email from the company saying I would be a beta tester for their new credit system. It made me feel a little bit like a CP VIP, at least until March when all members were switched over to the new system.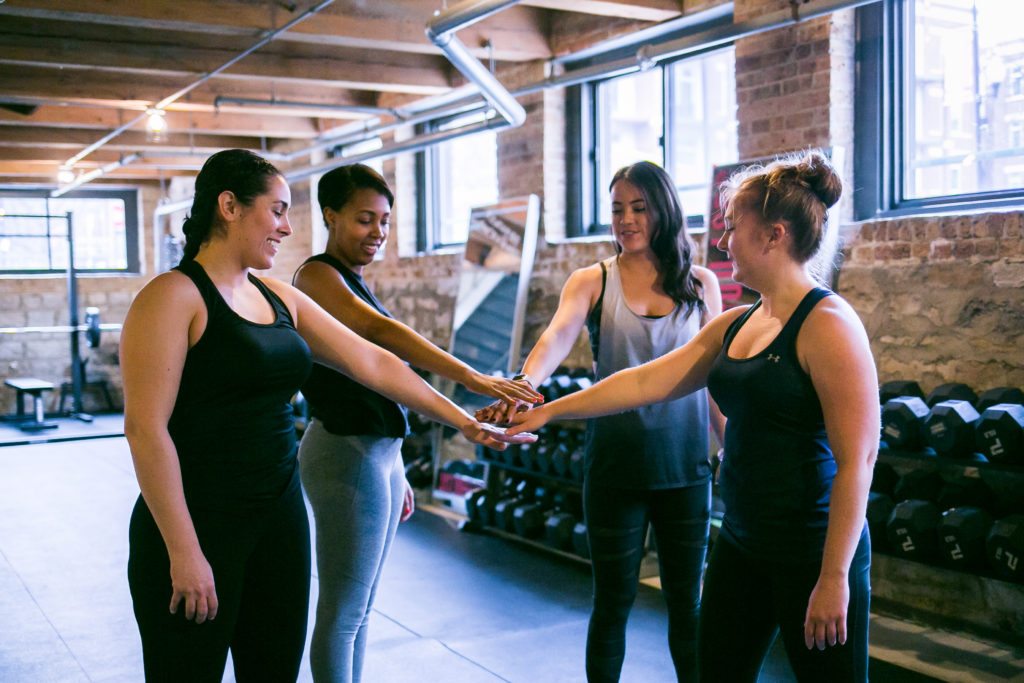 How ClassPass Currently Works
If you are unaware of ClassPass' pricing structure, it depends entirely on where you live. In Los Angeles, which is where I live, it costs $115 per month for 70 credits. ClassPass says 70 credits is enough to book 8-12 classes. In both January and February, I took 12 classes with a few credits that got rolled over. My go-to studios offer classes that range from three to seven credits, depending on the day and time.
More Flexibility Means More Classes
I searched in all the neighborhoods I could quasi-realistically travel to in Los Angeles and learned it is actually possible for me to take 17-23 classes per month. Depending on where you live, a little extra driving can save you valuable credits. But, only you can decide if it is worth it.
It's also possible to find lower credit classes if you keep an open mind about the types of classes you take. I performed a search where I checked every type of class I might like, but don't necessarily sign up for on a regular basis. There were plenty of three and four credit classes that wouldn't necessarily be my first choice, but perhaps I'd like them more if I just gave them a try. It's probably worth the risk. I've taken over 600 classes through ClassPass and it's fair to say I've enjoyed 90% of them to various degrees.
And Note This Big Catch
ClassPass recently introduced  "Premium Spots," which are classes that cost more than eight credits. These are popular time slots where the studios charge ClassPass additional fees and they pass the cost onto you (no pun intended). But, these premium spots aren't just an extra credit or two. A cursory search showed some classes cost as much as twenty-four credits in Los Angeles. If you do the math, that's way less than the eight to twelve classes per month promised.
Remember Group Fitness Isn't The Only Game In Town
I have a gym in my building and although I'm admittedly not the most self-motivated when it comes to cardio, it's nice to save money and travel time. If you don't have a gym in your building, there are plenty of low cost or no frills gyms like Planet Fitness, Blink and some Crunch locations where membership would be less expensive than additional credits. You can pair these gyms (or your living room) with technology like the Sweatworking App to get a challenging workout in regardless of where you are or what equipment you have on hand.
I also live near Runyon Canyon, which is challenging enough to count as a workout. It's also a great place to invite a friend, catch up and multitask. No matter where you live, running or jogging outside is always an option and completely free.
A Little Planning Can Go A Long Way
It's difficult to say if the new credit system is necessarily a good thing. It really depends on where you live, your schedule and how you like to get your sweat on. If you only want to workout at places such as Barry's Bootcamp, which is a credit killer, then maybe ClassPass isn't the right choice for you. However, smaller studios may be less expensive than the large chains. In my experience, independently owned studios always offer classes at least once a week that cost less than seven credits. You just have to search for them. You can also search for zero credit community classes or take advantage of the free video content that comes with your membership. So if you can plan your workouts accordingly and find other ways to supplement group fitness, you won't need to pass on ClassPass.