Ideas for Moving on After Unlimited Classpass Memberships Are Cut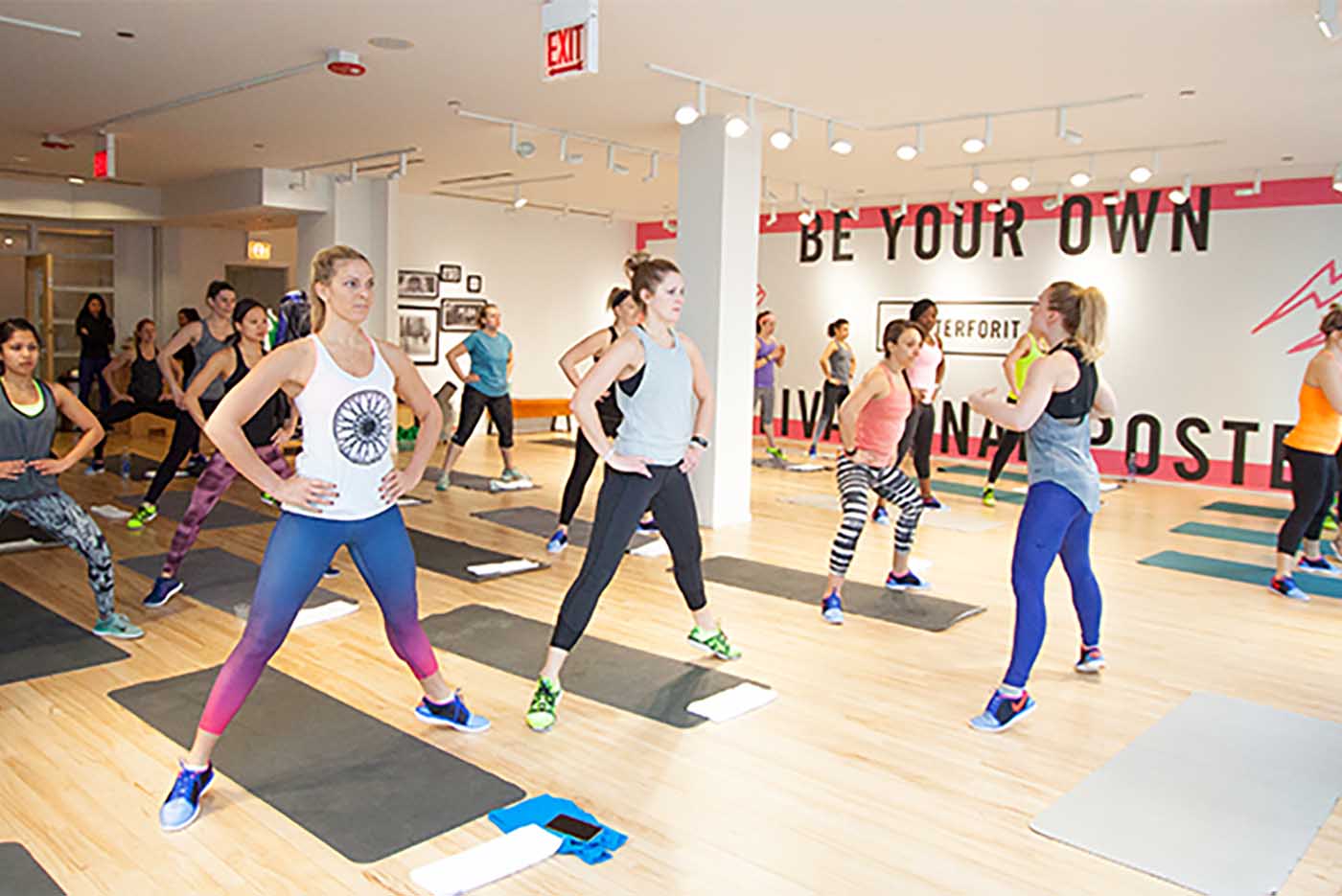 We've kept a close eye on ClassPass since meeting its founding team when the brand launched in Chicago September of 2014. In the past few months, it was obvious that the company that gave us access to thousands of studios across the country was experiencing some growing pains. This week, as it announced a full shut-down of the unlimited membership for which many joined the service in the first place, power-users scrambled to figure out what to do next.
The situation: Unlimited ClassPass memberships are going away and there's nothing you can do about it.
Yesterday in an email to unlimited members and a staggeringly honest blog post, ClassPass CEO Payal Kadakia outlined what went wrong with the unlimited membership as well as the problems with how the business model evolved.
According to the email, "Unfortunately, the [unlimited] plan simply didn't work. Here's why …because we pay for every class taken, the more classes that are taken, the more we pay. Over time, our Unlimited plan costs increased, exceeding our revenue, and we had to find a solution."
Kadakia continued in the blog post, "The truth is there is a fundamental problem with the Unlimited plan. It can't be a long-term membership option because it doesn't align our business with our promise. What kind of business would we be if we wanted our members to work out less to reduce costs? We'd be sabotaging the vision at the very heart of this company."
Here's the takeaway: Everyone who was on an unlimited plan will be downgraded to a 10-class/month Core Membership starting December 25 and the unlimited membership will cease to exist. In Chicago, that's $115 each month for 10 classes and New York that's $135 each month. Most Markets fall between those two prices, give or take (you can check into yours here).
Where do we go from here?
When the last pricing hike was announced in April 2016, we outline the same business problems that Kadakia mentioned in her announcement – the costs of operating a studio and the struggle of being the intermediary between two audiences (studios and clients). We sought in our coverage to help you decide whether or not a ClassPass membership at the increased price made sense for you.
But if you're what we defined as a super-user and you truly did embrace the unlimited nature of your ClassPass membership, we can guess that you're not jumping for joy at yesterday's announcement. We're willing to bet that you're looking for a solution.
If you've gotten used to studio classes, your options will either be more limited or more expensive than what you've experienced living in this cushy ClassPass-bubble that just burst.
Can you get by on 10 classes? 
Our goal for you, aSweatLife readers, is to do some activity each day. That might mean taking a walk with your dog, doing a yoga class, sprinting in your favorite treadmill class or lifting the heaviest weights you can handle.
Alongside our goals for you, The American Heart Association's recommendations for physical activity in adults states that you need 30 minutes of moderate activity five days each week or 25 minutes of  vigorous activity three days each week AND muscle strengthening activity two days each week. The 10-class option by itself isn't going to get you what you need to feel healthy, alert and like you're living your best life.
Because we know you can't get by on 10 classes, every solution we'll offer you will factor in the following:
Your motivations
Your budget
Let's talk about what motivates you:
Variety: If you've gotten addicted to the idea that you can do something new each day with ClassPass, and the idea of doing the same class twice in one week makes you uneasy, you fall in this category.
Having a place to be at a certain time for a workout: If the accountability of signing up and having to show up helps you stay motivated, you fall into this category.
Community: If having people around you who are encouraging, friendly and (sometimes) competitive makes you want to work harder, you fall into this category.
You're motivated by having a plan to follow (aka, you like having a trainer, but don't necessarily need people around you to feel motivated): If you're able to motivate yourself to work out on your own, but you just need need someone to tell you what to do, you fall under this category.
Let's talk about your budget: 
Classpass started as a $99 monthly unlimited membership and that introduced you to studio fitness in your chosen market. But now that the promise of $99 for all the classes you could dream of has passed, you'll need to decide what you can afford.
On the low-end, if you really put your mind to it, you can do this whole fitness thing for free.
On the high-end, if you end up combining a Core membership to ClassPass ($75-$135) and a gym membership (when we say gym membership in the remainder of this piece, we're referring to anything that offers something unlimited that you'll use – that could me LA fitness, a studio that you love and meets your needs or a bigger gym like Equinox or the Chicago Athletic Clubs in Chicago), you'll be closer to $300 each month, but you can spend a lot more with trainers, drop-ins and apps. You can also purchase drop-ins through ClassPass in packs of three, which cost $25-40. If you wanted to stick with ClassPass to get closer to around 25 classes each month, you'd need to purchase five three-packs for $125-200, putting you at $200-$335.
If we learned anything from the series Cass wrote on financial fitness it's that if you avoid an exercise in budgeting, you'll probably spend more than you have.
Write a number on a piece of paper before we move on.
Let's apply your motivation and your budget to the decision:
1.  You're motivated by Variety. 
You're cost-concious: Join a gym and quit ClassPass, opting for one drop-in a week at your favorite studios: $155-$250*/month
You're not concerned about cost: Join a gym and keep your ClassPass core membership OR just purchase additional classes through ClassPass. $265-$285*/month for ClassPass + a Gym and $200-$335 for just ClassPass with additional drop-in three packs depending on where you live (In Chicago it's $290).
2. You're motivated by having a place to be at a certain time for a workout.
You're cost-conscious: Quit ClassPass. You can find a gym to join for as low as $40 each month and/or you can rely on the free fitness available to you through things like the November Project, NTC, The North Face, lululemon and some Athleta locations. $0-$40/month
You're not concerned about cost: Join a gym and quit Classpass. ~$150*/month
If you choose to join a gym, find a gym with classes and a community you enjoy and make a commitment. Take your time, however, trying introductory offers not just for the freebies, but to see if you like the location, the amenities and the classes.
3. You're motivated by Community 
You're cost-conscious: It's important that you still find a group that you can gel with, whether that's at a gym you love (but is in your budget) or takes the form of a free fitness meet-up or a running group you join. $0-$150 (depending on how you work it)
You're not concerned about cost: Find a gym that reflects the attitude you're looking for in your tribe. If you want people to push you, find a place where you're given high-fives when you really go for it in a workout.
You may actually learn to love the relationships that form when you join a gym, studio or big-box gym. Stick with group fitness so you can continue to cultivate those relationships.
4. You're motivated by having a plan to follow (aka, you like having a trainer, but don't necessarily need community)
You're cost-conscious: Quit ClassPass and consider the free and low-cost options for app-based on online workouts. Free app-based and online resources to consider are Fitness Blender, NTC, 7 Minute Workout App, SWORKIT and the workouts we feature on aSweatLife. A low-cost options for online workouts to consider is Daily Burn at $15/month. $0-$15/month
You're not concerned about cost: Keep ClassPass and augment it with online and at-home options listed above. You can also consider things like the at-home bike that Peloton offers or getting a trainer once or twice a week. $115-$300

Whatever you do, don't lose your momentum. Realize what you've learned through your time as an unlimited member. What makes you happy, healthy and motivated? Do that and the rest will follow. You have just under two months to test the waters and make your decision.
What will you do after December 25?
*For the sake of pricing, were making two assumptions:
Drop-in class prices are $25 per class because you buy you classes in packs
Gym membership prices are $150 (on the low-end, these are $40 and on the high end these are $200 per month in Chicago)