How Founder and CEO Coach Todd Uterstaedt Brings High-Powered Achievers Together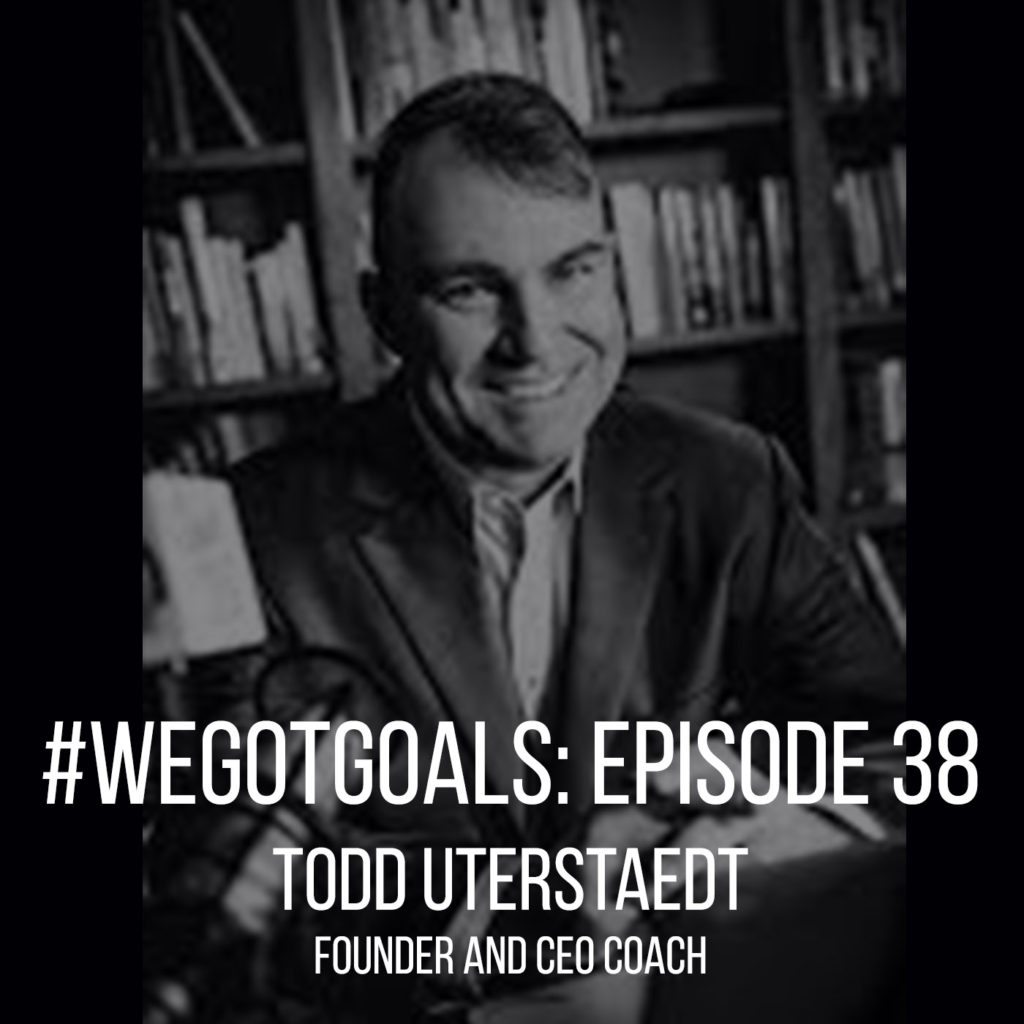 Todd Uterstaedt interacts with high-powered leaders all day, guiding them as they build their teams, create their company culture and practice the productivity hacks that help them transform from founders to CEOs.
But ask the founder/CEO coach and "From Founder to CEO" podcast host just how he stays focused on his priorities as he juggles a family and demanding clients, and his answer may surprise you: pool walking.
Yup, you read that right. Uterstaedt's secret to being a high achiever hinges upon whether he can get to his local pool and unplug for an hour while walking laps.
"Productivity and mental clarity are intimately connected," Uterstaedt explained to me. "You have to exercise, right? You have to do things that give your mind peace and clarity so that you know the single biggest thing to do as it relates to productivity, which is appropriately prioritize.
"You can't prioritize things if your mind is racing and you haven't given your mind the opportunity to be clear about exactly who you are, exactly what your company's doing and exactly what your responsibilities are within that company."
Uterstaedt experienced a major moment of professional clarity during his time in the Army. He was stationed in Berlin just after November 9, 1989 — a.k.a. the date the Berlin Wall fell.
"I was enlisted at the time and watching military officers do their work as intelligence officers," Uterstaedt said. "I was doing well and heard about a "Green to Gold" scholarship, in which an enlisted individual can apply to go back to school, finish their degree and become army officer."
Not one to back down from a challenge, Uterstaedt decided to go for it, and got it. Now, he credits that year in Berlin and the amazing things that were happening there with him going after his first big professional moment.
And the achievements have only piled up since then. Today, Uterstaedt brings people together through his peer group for founding CEOs, Trail Team 10. Recognizing that founders need a group of peers to bounce ideas off of, Uterstaedt launched Trail Team 10 about a year ago to help a group of founders from different cities come together on a regular basis and solve practical problems. And despite being from different cities, Uterstaedt helped this group foster a distant intimacy that felt real and authentic.
But whether you're a founder/CEO or a regular nine-to-five-er trying to grow professionally, Uterstaedt has one piece of advice for setting and achieving your goals.
First, he suggests setting six month goals instead of annual goals, reasoning that a year is too long for most goals and a June check-in can be much more valuable.
Second, Uterstaedt recommends sharing that goal with two key people: one who knows you personally and "just gets you," and one professional acquaintance who "knows the industry" and can offer their perspective there.
To hear more of Uterstaedt's tips for founders and CEOs and apply them to your own goals, listen to our episode of #WeGotGoals. Don't forget to rate and review on iTunes.