Dietitian, Health Coach or Trainer: Who Will Help You Achieve Your Goals?
A personal trainer, dietitian and health coach walk into the bar (or should I say barre?). You only have the chance to get some free, immediate coaching from one of them. You know this is your best chance to partner with the specialist who can help you meet your personal goals. Who do you choose?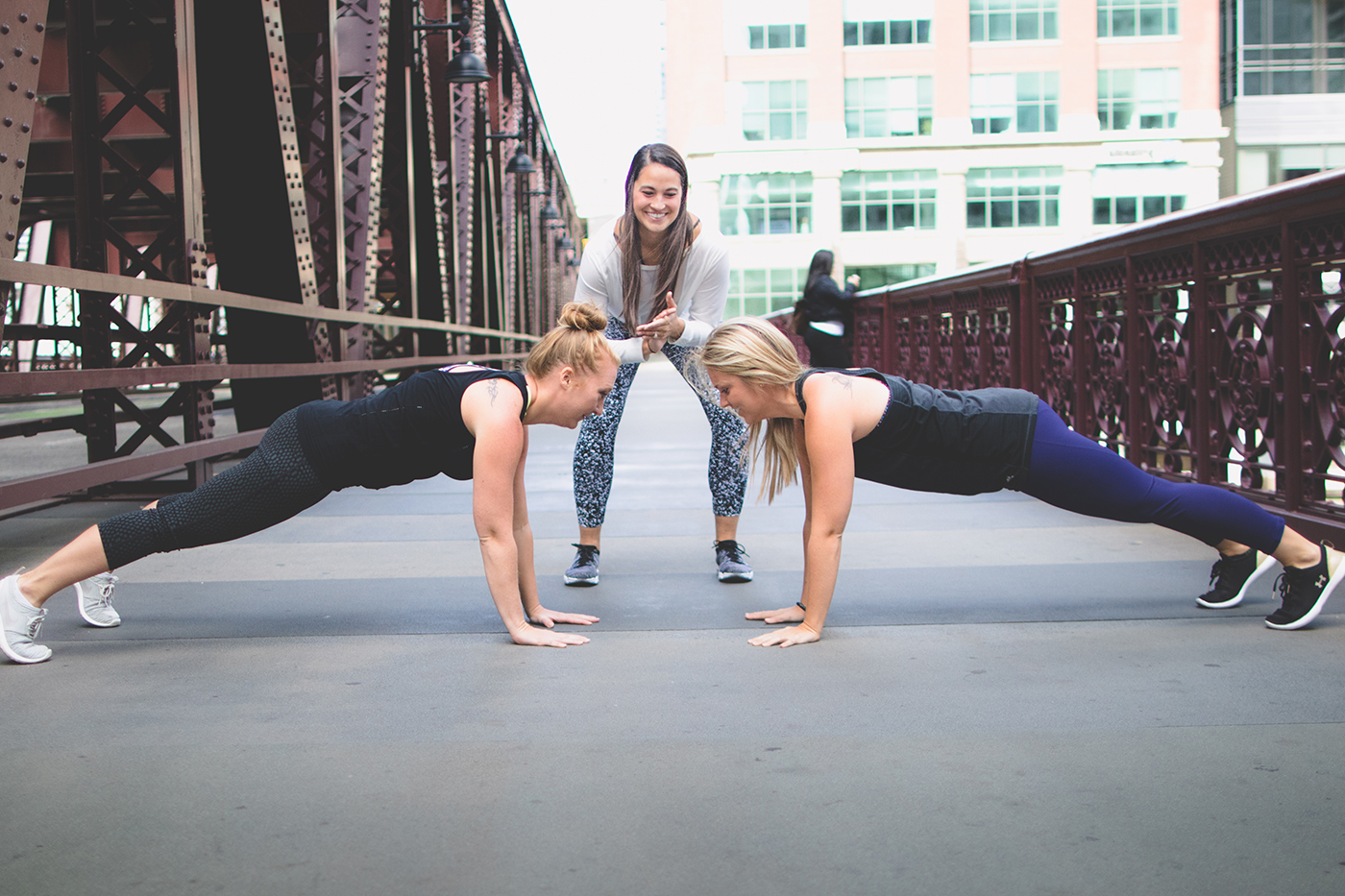 Each of these professionals has a different background, level of education and area of expertise. While all of these people are excellent resources for making a healthy change and holding you accountable, one may be better fit than the others based on your specific goal.
Below, we're breaking down the differences among each of the specialists so you can determine your dream partner in health to achieve your personal goals. 
What is a personal trainer?
A personal trainer is highly focused on physical exercise. They specialize in creating personalized training programs that are safe and effective for people of all levels of experience. They are motivators, help keep clients accountable for meeting physical goals and help people incorporate more physical activity into their lives.
Many people work with personal trainers as a way to lose weight, gain weight or get stronger. Others will work with trainers because they are dealing with an injury that limits their ability to engage in certain types of exercise. Trainers take pride in helping their clients get fit and develop a more positive outlook on exercise. Many are trained in basic nutrition and exercise science, which helps them create holistic physical programs and plans for clients.
Talk to the personal trainer if your goals are to:
Get stronger or leaner

Exercise more or in a new way with someone who will hold you accountable and show you a variety of exercises

Achieve a physical feat, like completing an IronMan competition or learning to swim
What is a dietitian?
Of the three specialists, a dietitian is the most well-versed to advise on matters of food and its effects on a person's health. They are the only qualified health professional legally allowed to help treat nutritional problems due to robust schooling in health and sciences. All dietitians have at least a four year Bachelor's degree in nutrition and many have a Master's or Doctoral as well. They may work in schools to educate students on health, in hospitals with extremely sick and malnourished patients, in primary care or private practices. Dietitians are frequently confused with nutritionists, though the term dietitian is reserved for qualified practitioners who have met these extensive education requirements. (There is no educational requirements for someone to be called a nutritionist, so if you decide to partner with a nutritionist, ensure the person is reputable.)
You should work with a dietitian if your goals are to:
Get smarter about how food can help manage chronic conditions, like IBS or digestive disorders

Build an eating plan that makes you feel good and healthy

Find a long-lasting nutrition plan that helps you optimize your overall nutrition and health

Also, it is worth noting that a good dietitian will

never

recommend a fad diet, as research shows fad diets can be harmful to your health or make it harder to lose weight in the long run). Rather, this person will work with you to optimize your nutritional decisions based on your history, your body's individual needs, age, sex and more.
What is a health coach?
A health coach is a holistic wellness authority who specializes in helping you feel your best in all facets of your life. A health coach will dive deep into the details of what makes someone who they are, including relationships, finances, career and spirituality, which are just as important to your overall well-being as food and exercise. They'll help you uncover areas of your life to optimize or habits to change to make you feel your best.
Most health coaches will have some exposure to Eastern and Western medicine and may recommend testing solutions from both. Many health coaches will have an area of specialization like goal setting, career development, mind-body connection, nutrition, eating disorder recovery or holistic wellness. Most health coaches will also be trained in nutrition counseling, though to a much lesser extent than a nutritionist or dietitian.
Talk to a health coach if your goals are to:
Create lasting lifestyle changes to increase your overall health and happiness

Start and maintain a new habit, for example: creating a last fitness regimen, training your mind to avoid negative self-talk, building a meaningful spiritual practice or breaking a sugar or dieting addiction

Learn about how your body responds to certain foods, uncover what to eat to leave you nourished for long-term wellness and achieve maximum health through nutritional guidance
There's no right answer for which of these professionals is best for helping you achieve your goals. Rather, each of these is an expert in a specific area of health and wellness and will offer a different type of solution. Now, knowing where each profession excels, who do you choose to talk to?