We Got Goals: Chicago Sport and Social's Nicole Dougherty
When we start something new, it tends to feels precarious and strange. But the more we do it, the more it becomes routine and then, slowly but surely, that new thing becomes a habit. Such is life.
Marketing Director of Chicago Sport and Social Club Nicole Dougherty had never run a marathon before 2016, but that year she ran two. And after running pretty much non-stop for a year, the distance running mindset and training program has become old hat. Coming into 2017, Nicole is now focused on not narrowing in so much on just one thing. Instead, she's committed to infusing elements of newness to her daily and weekly schedule to push her boundaries in different ways outside of the distance she runs.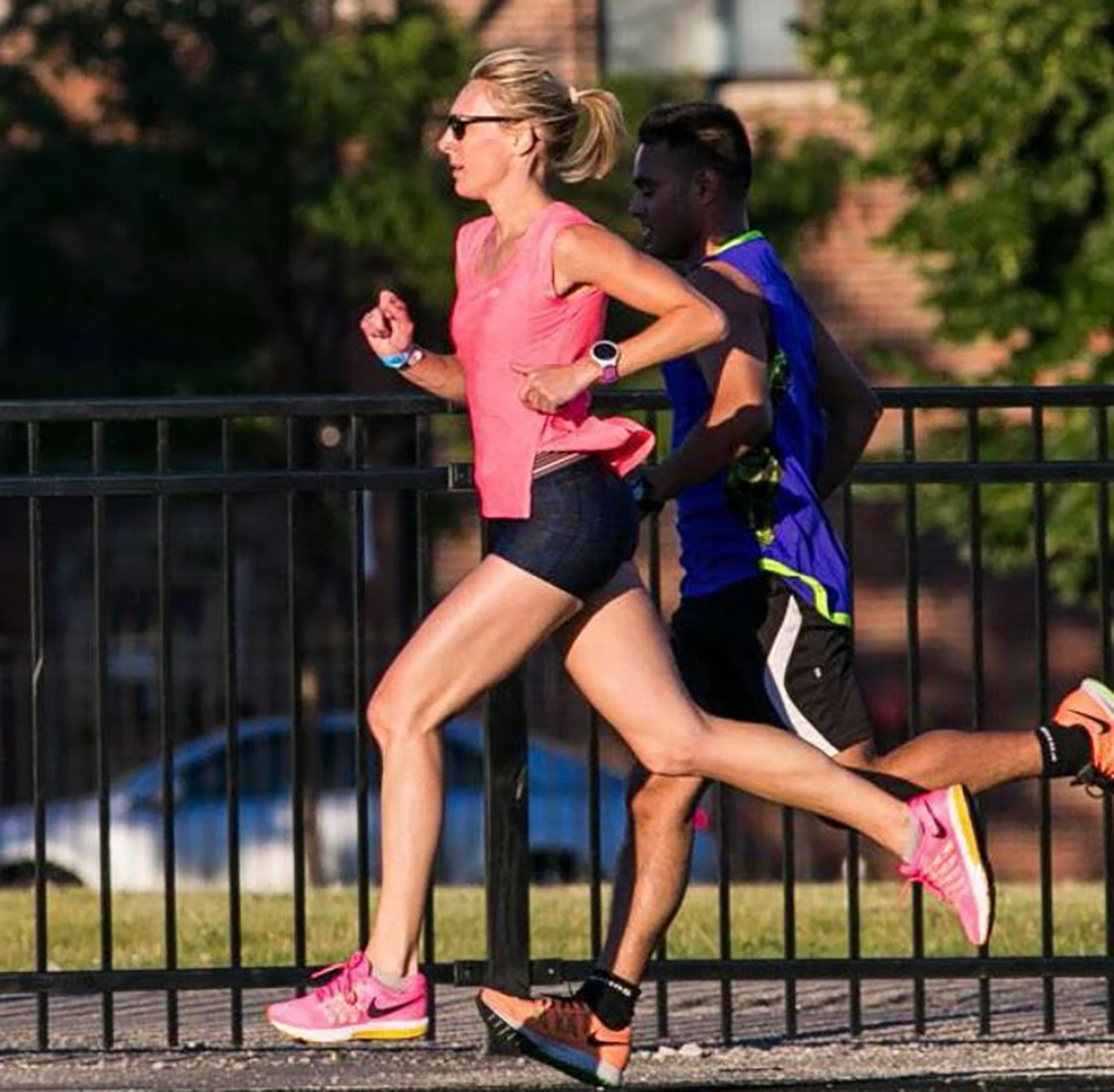 2016 Goals:
Nicole has been with Chicago Sport and Social Club for a year and a half. Already the biggest provider of sports leagues in the nation, 2016 was a big year for the company's expansion in all respects. Not only is CSSC a go-to source for sports leagues from bubble soccer to bowling, it's now spreading its wings to city-wide events.
"We're creating events that are culturally relevant, things that we know people are doing, and we have the audience and the database to get young professionals there," Nicole said. "Last year alone we had our biggest season yet, both from the league side and we produced two new events. We partnered with Bloody Mary Fest in May and October and sold out both events.  And we partnered with Chi-Town Rising to do the [New Year's Eve Day] 5K. That was a huge win for us."
And personally, on top of heading up marketing for CSSC during an incredibly busy year, Nicole picked 2016 to be the year she'd run her first marathon … and then another one on top of that.
"I was one of those people that said I would never do a marathon because I have a sprinting background," Nicole said. "Then I asked myself, why not challenge myself? I like traveling as well [as running], so I decided I'd do a marathon internationally because then I'd get to explore a place I've never been. What better way to do that than to run 26.2 miles in the area?"
After weighing the options, Nicole settled on a May marathon in Vancouver and signed up on the day registration opened, two months prior to starting her training.
Having purchased the full experience – from hotel to run – Nicole said that she was resolutely all-in.
"I convinced my sister to [run] it, too. She had never done one either. Our goal was to have fun for the first one," she said, recalling her sister's refusal to ever do another marathon. "I was like, 'I'm signing up for Chicago.' So then I did Chicago."
And just like that, Nicole went from sprinter to two-time marathoner.
2017 Goals:
The accomplishment of two marathons in a year does not come without a few side effects. After all, once runners get into the longer mileage territory, running more than 13 miles on a weekly basis, your regular schedule (and body) takes a hit.
"Being in the mindset of having to train for the marathon and be regimented in what my schedule was, it was basically work, run, eat, sleep," Nicole answered honestly. "I could tell my body wasn't as balanced so I feel like I need to reset and get my strength back a little bit. I need to get my body ready again before racing."
Nicole's spending the time she's not training creating more balance not only for her body but for her mind and soul as well.
"I want to do something new, like a self defense class, a cooking class or host a night out and have people over," Nicole said. "That's big for me. I feel like I didn't have enough time on the side [last year]. I feel like if I commit to living a balanced life I can hold myself accountable to do it. I want to commit to calling friends [regularly]. I want to plan a vacation. I want to read more books. Have people over. Do things so that my whole week isn't the same. That's the best way I can get re-centered again and not be too focused on one thing."
For Nicole, this year, variety is the spice of life. We'll be cheering on Nicole as she shakes things up. Until she catches the marathon bug again, catch her at Chicago Sport and Social Club's events across the city.
Let us know!
Did this post help you get closer to achieving one of your goals?