Trying Something New at Nike Zonal Tight Night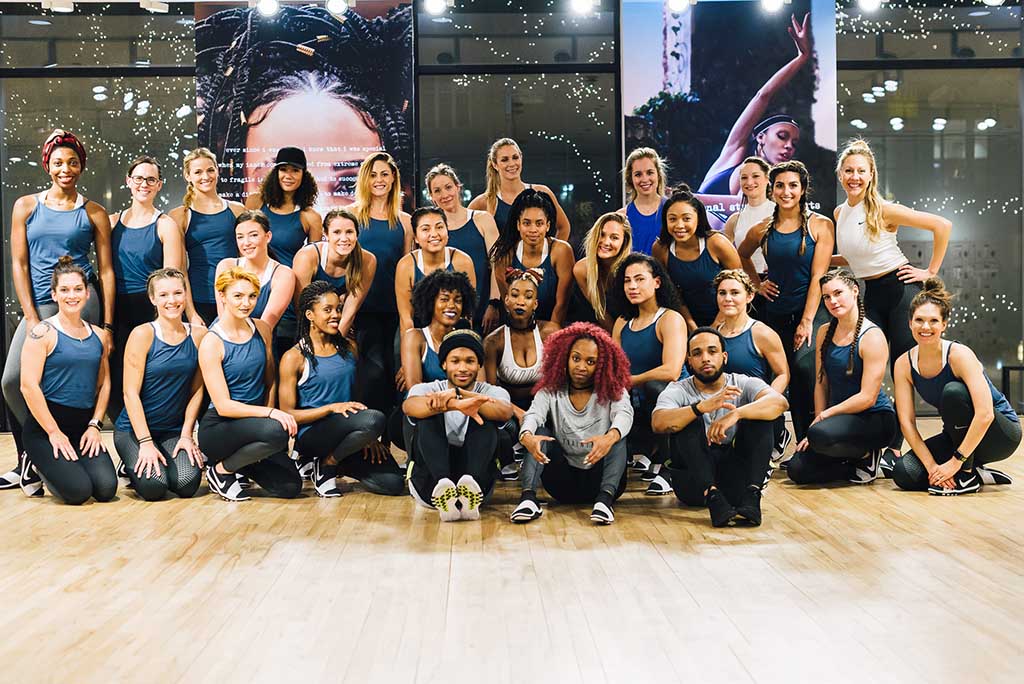 As part of the release of the Zonal Strength Tight, Nike hosted a dance workshop inspired by Nike partner FKA Twigs last week. If you haven't seen the collaboration video between FKA Twigs and Nike yet, here's a spoiler: it'll make you feel motivated to dance, chase after your 2017 goals and buy a lot of new sportswear at the same time (touché, Nike, I see what you did there).
If you've never been to a Nike Chicago event, there's just one thing you need to know: Nike does it big. The dance workshop was also complimented with a dance performance, braid bar and food catered in by True Food Kitchen. Oh, and our dance workshop instructor was Donnetta Jackson, a professional dancer with some of the fastest moves I have ever seen.
Before we talk about how bad I am at dancing, let's talk about these tights. Not only are they luxurious (they feel so soft and smooth), but they are also the most compressive tight Nike has ever made. These tights go on and stay put – no need for awkward adjustments mid-workout (we've all been there). When I put them on, I instantly felt covered and comfortable. They are breathable and lightweight; even though they are compressive and firm, they don't feel heavy or like they weigh you down. Basically, they defy everything I know about how science works.
When Nike created the tight, they placed the compression around areas that need it most, based on core training moves. For the running tight, this means extra compression around the hamstrings and calves. For the strength training version, compression is focused on the core, quadriceps and glutes. The tight comes at a price tag of $150 per pair, but if you are in need of new tights in your collection, it might be worth the splurge.
Ok, now we can talk about how bad I am at dancing.
I was given a lot of natural abilities that I am very grateful for. Unfortunately, singing and dancing are not among those abilities. Think about how your mom/aunt/grandma looks when she dances in the car. Now take that image and make that 10x worse. That's how I dance when I'm trying really, really hard.
Needless to say, I was a little out of my element during the dance workshop. The moves Donnetta taught us were engaging and fast. Apparently, "dribbling" is not just something you do on a basketball court, but also something you can do on a dance floor. We dribbled, twerked and erk-and-jerked our way through what ended up being an intense 45 minutes of dancing.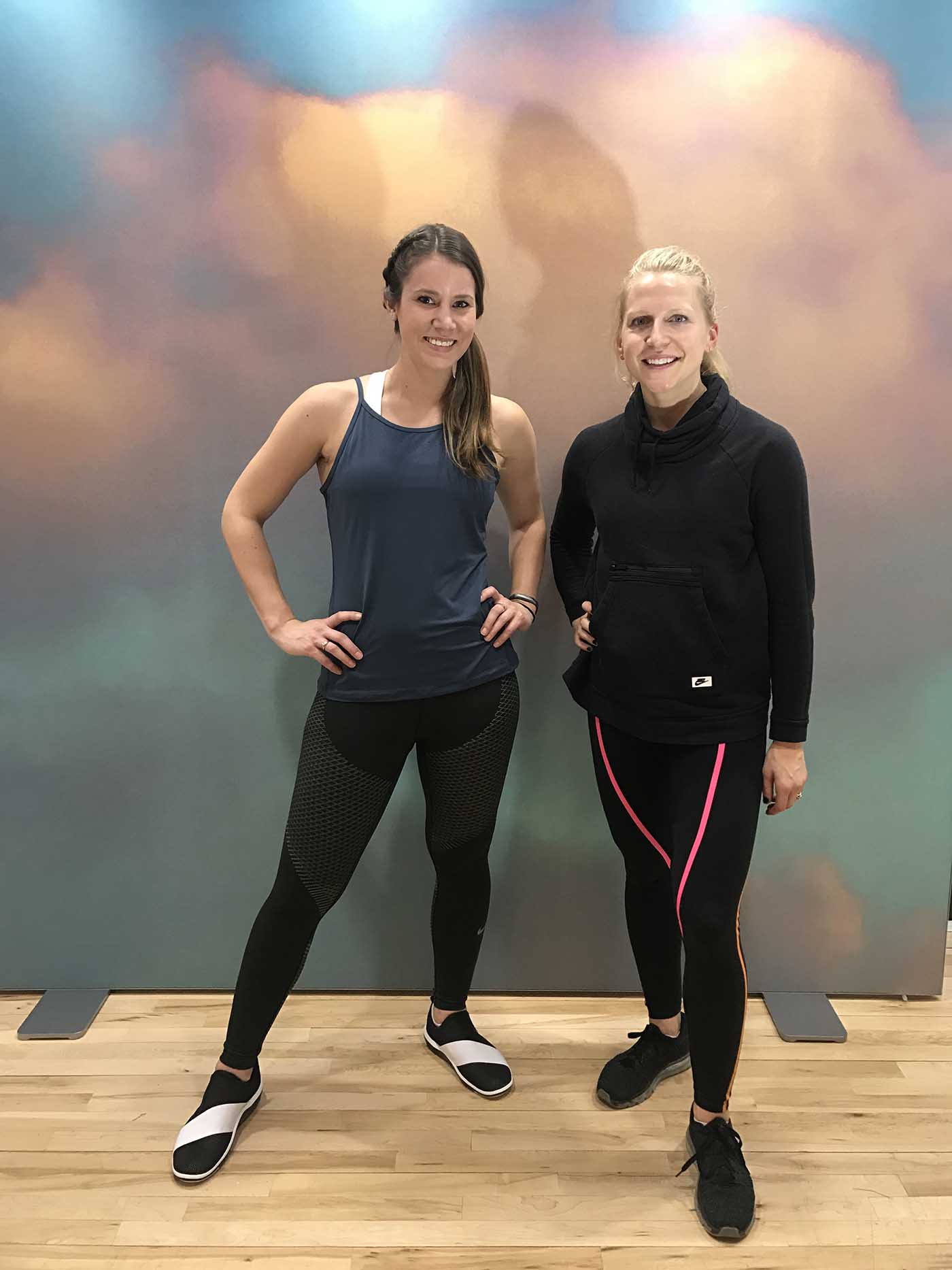 Make no mistake – I was terrible – but I also had so much fun. I can't remember another time I got in such a good workout while laughing. I learned that dance workshops can be fun (even if you have no natural talent), if you don't take yourself too seriously. I might even add a few more dance classes to my fitness goals for 2017.