Let Go and Just Dance With WERQ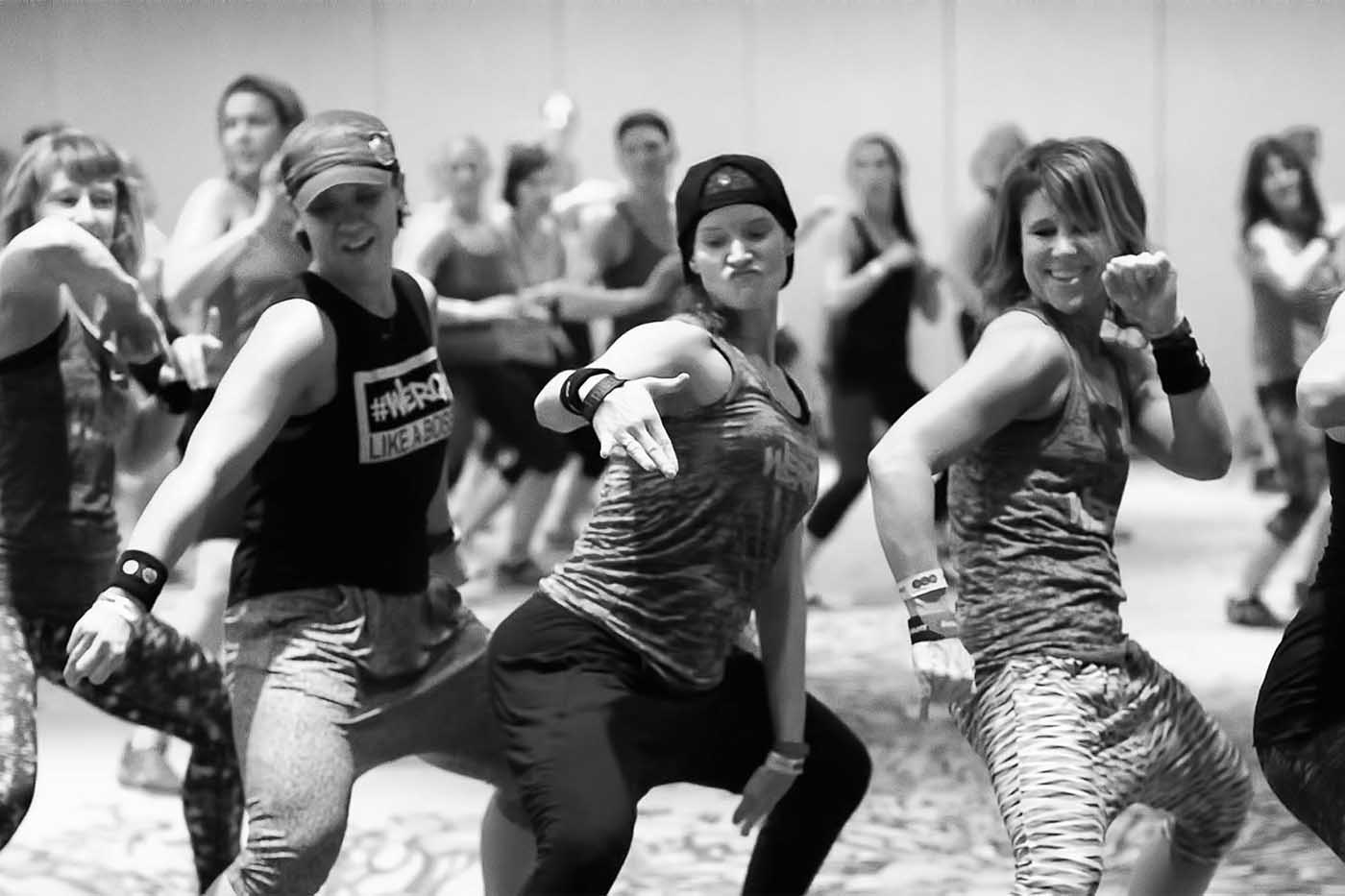 (Image courtesy of WERQ)
"I have zero rhythm." "I'll make a fool out of myself." "I can't dance."
Sound familiar? Usually, these are the responses I get from my friends when I invite them to join me for a WERQ class. And I get it – a cardio dance workout can be pretty intimidating for those who've never tried it. But when I asked my new roommate (and WERQ virgin) Chelsey, to join me for a WERQ Master Class, she responded in her sassy, southern accent, "Do I get to shake my booty?"
It was in that beautiful moment I realized Chelsey and I were no longer just roommates; we were soul mates.
I've always loved to dance. And not in a "classically trained, pointed-toe, fit into a unitard" kind of way. But in a "twerk on the mini-skirt rack at Forever 21 when my jam comes on" kind of way. Give me a good pop or hip-hop beat, and I will literally break it down anywhere, with zero shame. While I have not fully realized my life's goal of becoming a backup dancer for Beyoncè (a girl can dream), I have had a hell of a lot of fun. That's why the time I spend in WERQ class is oftentimes the happiest 60 minutes of my week. It's literally just one hour of listening to all your favorite music, dancing like no one's watching, and getting a kickass calorie burn to boot.
If that sounds like something you'd be in to, but you're still on the fence about giving it a try, here are some lessons I learned from our WERQ Master Class instructor, Jennifer Dahl, as well as a few insider tips from yours truly.
1. Let go.
I know it can be scary to dance, or do anything really, in front of a room full of strangers. I've been there. But once the class starts, allow yourself to just feel the music, and move your body freely. WERQ is a no-judgment zone, full of fun and supportive people. Remember, no one cares about what you're doing as much as you do. Everyone else is paying attention to their own moves, and following the steps. Speaking of steps …
2. Practice makes perfect.
When you take your first WERQ class, it can seem like you are the only one struggling to pick up the choreography. But oftentimes, you're among people who have been coming week after week and have already learned/mastered the moves. So don't be so hard on yourself. Everyone started where you are. Give yourself a few weeks to get comfortable with the moves, and you'll have them down in no time. And when in doubt? Shake your booty.
3. Start with your feet.
This was a great tip from Jennifer. Get the footwork down, and then add the arm movements. And if you're still struggling? OWN YOUR MOVES. So what if your "5,6,7,8" seems more like a "3,7,5,2?" All that matters is that you're having fun. So don't sweat it if you're leading with your left when your neighbor's on his/her right.
4. Bring a friend.
If the idea of body rolling to Biebs on your own still sounds scary, bring a friend. You won't believe how much easier it is just having one person you're comfortable with by your side to giggle with while you're getting your groove on. Or if you go often enough, introduce yourself to a familiar face, or the instructor. The sooner you can stop feeling like an "outsider," the better. WERQ is so much more than just a dance fitness class. It's a community.
5. Find your instructor.
The best part about WERQ is that everyone has their own individual style, including the instructors. The Master Class we attended was part of WERQ Instructor Training, and a quick glance around the room revealed a diverse group of men and women each with their own movement, energy level and attitude. Find a teacher that inspires you, and stick with them.
Thankfully the Master Class was open to the public, allowing Chelsey and I to crash the party. And we're so glad we did. Jennifer's energy, as well as the energy from everyone else in the class, was infectious, and made every song, move, shake, dip, and yes, even trip, that much more fun. I hope our experience inspires you to find your nearest WERQ class, and, in the humble words of the almighty Lady Gaga, "just dance."