Workout Clothes: Save or Splurge?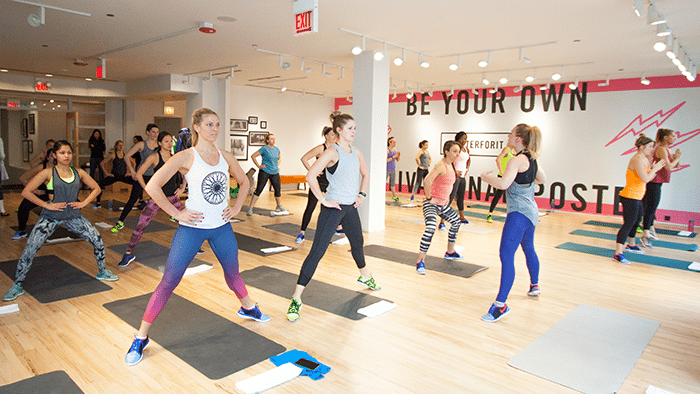 The average American spends 3-5 percent of his or her disposable income on clothes, and somewhere within that 3-5 percent is workout clothes – AKA clothes we buy to sweat in (and hopefully look cute in while doing so). It's hard to justify buying an expensive pair of leggings when you don't think they'll hold up after a few weeks of HIIT class. However, if you find a pair of leggings at the same price point that will last you in yoga classes for years, is that worth the price? At the end of the day, a lot of it is up to your personal preference, but some investments seem to be better than others.
Building up a fitness wardrobe takes time and can get expensive. So what's worth it? Let's break down where to spend and where to save on fitness clothes.
Good socks: Are you a runner? If you are, investing in a good pair of cushioned, sweat-wicking socks can certainly be worth the ticket price. If you are about to go into a long training season, places like Fleet Feet usually have special offers if you buy in bulk. Sure, it's annoying to spend so much money on socks (as the good pairs run around $15 a pop), but your intact toenails and blister-free feet will thank you at the finish line.
What if you're not really a runner? Save. There are plenty of good athletic sock brands that will do the trick for most workouts – just make sure you avoid any all-cotton socks. For the most part, any run-of-the-mill athletic sock brand should be adequate for most activities.
Sports bras: Do you need the support? Without question, spend! What if you don't need the support? Invest in a few really good sports bras for more intense workouts, but realize you have more leeway to buy sports bras as they go on sale or to grab those that are less supportive (and generally less expensive). I fall in the second category, and I find myself buying and replacing old sports bras whenever I see a good deal.
T-shirts/Tanks: Save. In the fitness world, t-shirts and tank tops are commodities and (usually) just don't last. Stock up on tops from places like Old Navy and the Nike Factory Outlet to save a few bucks – it shouldn't cost too much to find a sweat-wicking, high-quality top with the plethora of good brands and options available.
Leggings: Spend, but only a few quality pairs in basic colors (think: black, grey, navy). I was looking for a reason to hate the first pair of Lululemon leggings I bought, but their quality stood the test of time. Since leggings can be a pricey purchase and are naturally snug to the body, it's important that they fit well. Check out places like Nordstrom that offer free tailoring with your purchase.
If you're thinking about buying a crazy pattern or bold color, it's probably best to look on the sale rack for those. You can also supplement your high-quality pairs with less expensive options from brands like Reebok, Old Navy, Gap and Under Armour.
Shorts: Save. Much like t-shirts, most fitness brands offer good quality shorts at a reasonable price point.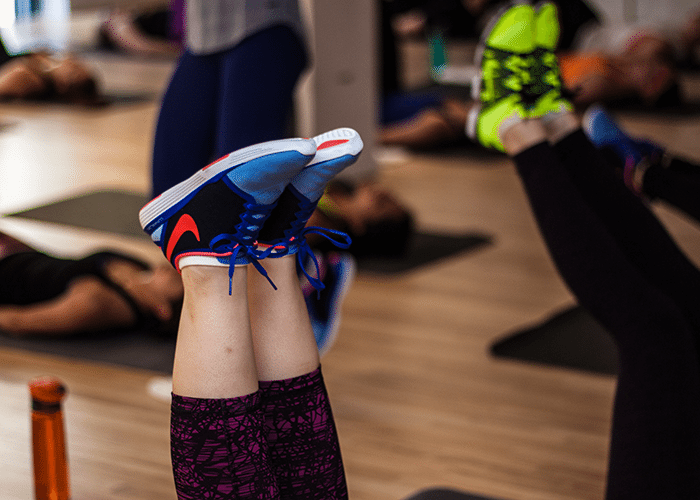 Shoes: Spend. When it comes to running shoes, the right pair makes all the difference. Most running stores offer a free gait analysis, which will help determine which shoes are right and supportive enough for you.
When it comes to training, there are certainly a lot of options and opportunities to save a little, but it's important to make sure they are good shoes for the workouts you will be doing in them. Some shoes are meant are best for lateral movement and jumping (read: great for HIIT classes), while others are tailored for weight-lifting. Once you find a pair you like, try to save on the next pair you buy. I knew that a certain version of the Nike Pegasus was a great shoe for me during marathon training, so I snagged a second pair online (for $50 less) when the new version came out.
Accessories: For the most part, save. Again, this will depend on the actual accessory and how important it is for your workout. If you aren't a huge yogi, there's no need to shell out a ton of money on a fancy yoga mat – a commonplace yoga mat should do just fine. And can someone please explain to me why everyone keeps buying $35 water bottles?
Where do you save and where to do spend on fitness?