Why I Dropped Out of my Fall Marathon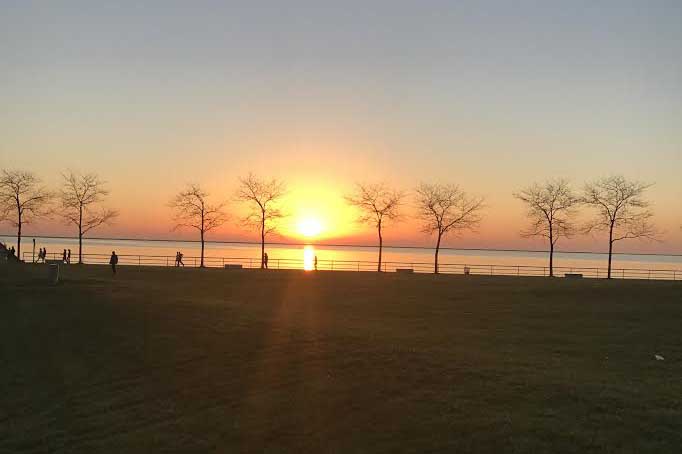 (Disclaimer: I received an entry to run the Milwaukee Running Festival to review as a BibRave Pro. Check out Bibrave.com to learn more about becoming a BibRave Pro (ambassador) and also to find and write race reviews! As always, I only discuss races that I would recommend. You can check out my BibRave review of the Milwaukee Running Festival half marathon here)
Last spring, Kristen wrote a piece about why she decided to not sign up for a marathon in 2016 (after running three – yes, three full marathons – over the course of a year). When I was trying to decide whether to keep my fall marathon on the books or to drop it down to a half marathon, I revisited that post and it resonated with me on many levels.
2016 has been, for many reasons, an incredible (and strange) year. It's been busy; crazy things have happened. The Cubs won the World Series. Trump is President-elect. I ran an ultramarathon.
I also I dropped out of my fall marathon, which is something I've never done before. I opted to finish off my running season running 13.1 miles instead of 26.2 of them. Here's what I discovered.
It's OK
I struggled with the decision to decrease my racing distance, even though it seemed like an obvious answer. After the ultramarathon, my body was worn down and tired (nobody is surprised). My legs and my schedule needed a break from the demanding training cycle. Still, I had a hard time saying "no" to my original game plan. Of course I can do it all, I'd just have to continue to push myself, so why wouldn't I?
One of the most addicting things about running is crossing the finish line. Most things in life don't have such a clear beginning, middle and end. Racing gives us the opportunity to physically reach a goal and recognize the culmination of all our efforts by drawing a definitive line in the ground – very few things in life are so obvious and instantly gratifying. It's hard for me to say "no" to that feeling.
As I watched the Chicago Marathoners cross the finish line (including this guy), it was hard to resist the temptation to run one and feel that accomplishment, pain and joy for myself. I know that seems selfish; it sort of is.
So, I felt like I was letting myself down, a little, by dropping out of my marathon and refocusing my goal on a more modest 13.1 miles (still a great accomplishment, albeit not the grand one I initially intended). It took some time and understanding to recognize that it was best to say no. It was ok.
Sometimes you must pull back on things to make room for others
Like many of our readers, a lot is going on in my life. We're all busy, and we all must prioritize. Sometimes that means pulling back on a few things (for me, this is running) to make room for personal goals, growth, and change. My relationship with fitness will likely include less time running and more time on other areas of fitness (looking at you, yoga and nutrition) that I don't give enough attention to right now. I'm still exploring what works best for me and what I enjoy – and though I'm sure running will still be involved, I must make room for other activities that bring me challenge and joy.
I still learned a lot during the race
A half marathon is tough. All races present their own obstacles. Each race I've run taught me something new. In a lot of ways, portions of this race were just as mentally and physically wearing as my ultramarathon was.
I'll admit: I was underprepared. I was tired and I let my training plan slide. But, among the lessons I learned were these: I am proud of myself for still showing up and running my best, I still found pockets of enjoyment through some of the pain, and I will (hopefully) never take training for granted again. Also, triple-checking that your shoes are double-knotted and your music works before the start line is never a bad idea (oops).
The goal is to love running, not burnout
Running is a part of my life. I like it that way, and I want to keep it that way. It has helped get me through some tough weeks of work, through breakups, through losing touch with some friends and making new ones. I'm sure it will help to get me through what is certain to be more busy years, a multitude of future challenges, and an uncertain political climate.
I also know that if I want to keep running in my life, moderation will be key. I'd rather my love for running burn long and steady instead of burning bright and bursting.
I'm in this thing for the long run, literally.