Chicago Marathon Runners to Watch: Marquita Anderson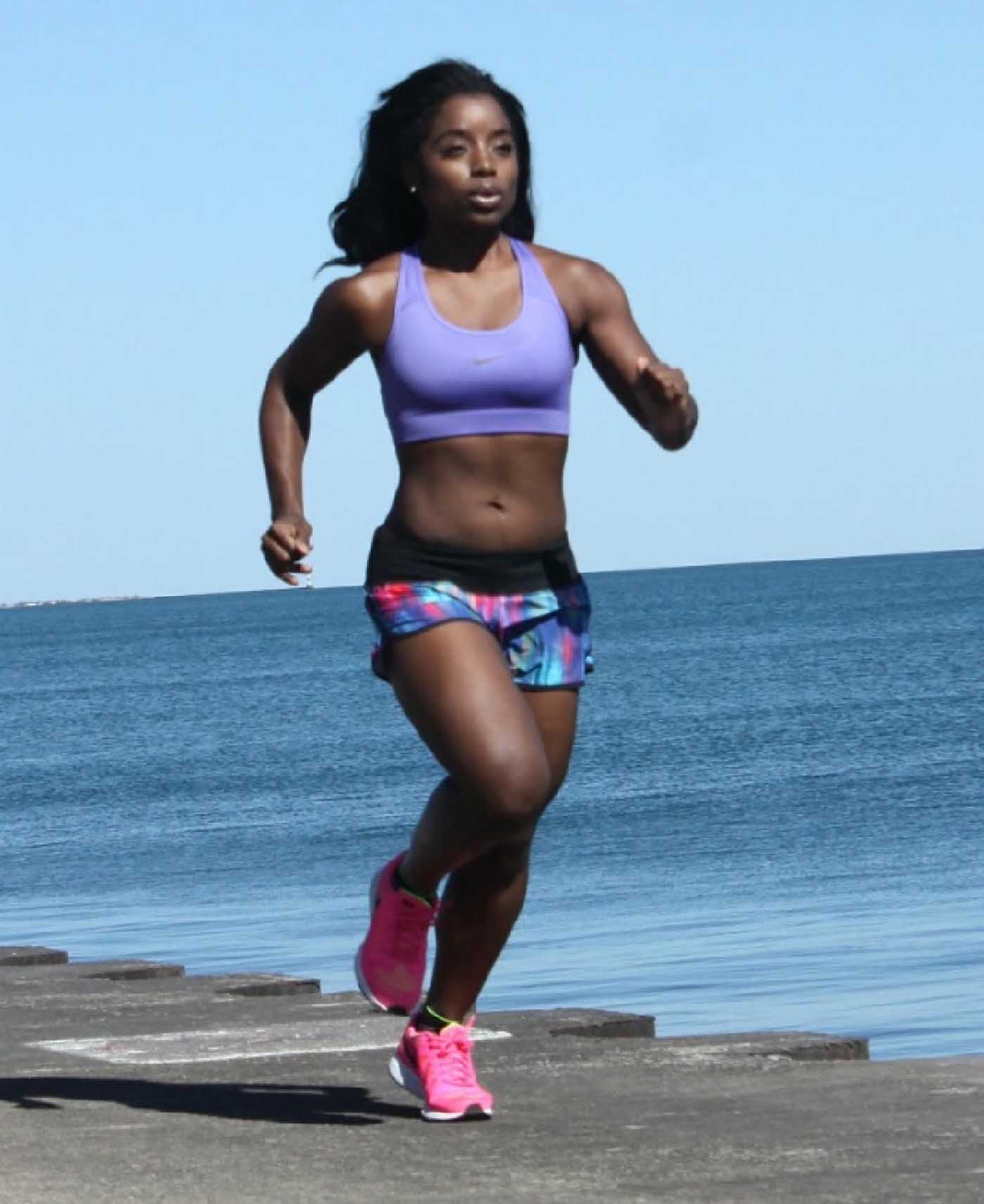 (Photo by Billy Montgomery) 
If you've been to a Nike+ Run Club (NRC) run this training season, chances are that you've been in-stride and shoulder-to-shoulder with Marquita Anderson. This former dancer now does most of her footwork on the lakeshore path as she trains for her second marathon. After running her first Chicago Marathon in 2014, Marquita became an NRC pacer, adding extra elements of accountability, community and, at times, complication to her training season.
The self-proclaimed "half marathon queen" ran that distance seven times, finding the training schedule less daunting and something that she could easily train for without "wrapping life around training."
As someone who constantly seeks to improve, when the opportunity to run the Bank of America Chicago Marathon presented itself again, she said "yes," and started tackling her training plan. She's been wearing her signature ear-to-ear smile as she digs deep and defines her strategy for the race October 9.
Get to know Marquita and watch for her as she takes on the race.
What's different from your first marathon to your second marathon?
My biggest focus has been how to strategically get through a marathon and still feel amazing at the end. It was more about taking this time and strategically mapping how I was going to run this marathon – thinking through it and saying, "I'm going to run the first part of the marathon this way … I'm going to put my earphones in then … I'm going to rock it out at the end …"
Through this training the second time, instead of just galloping through, I made sure every 2-3 weeks to check in to see where I was.
What's your experience as an NRC pacer and how has that changed your training?
When you're a pacer, it's like, "OK, I'm checking out of being a runner and I'm a pacer." I'm running for these people.
Your training schedule may call for a 7-mile home run, but that might turn into 3 miles, because a person that you're running with may get injured. Or you may have to pace a certain distance because some of our runners need to go a different distance.
That experience has been really humbling and helped me strategically as a runner. You're responsible for answering questions that you may know the answers to and questions that you don't know answers to. So you're looking into answering questions and reading more into information and material about the science of running. It really builds onto your own training. That part has been really cool.
The other side of it is that even though I'm scheduled to pace two days a week, I still need to get my own miles in. Sometimes that works in your favor and sometimes I have to schedule them in, either that morning or at lunch before going in for the run.
What is the biggest takeaway this time around?
When you make a decision – when you sign up for anything – give it 1,000 percent. When you say, "yes," to something, you have to hold yourself accountable. You have to be in charge in every way of how it flows.
Even if you get injured – find a way to get better and don't just give into the injury. Rework the puzzle. Rework how you're going to get to your goals.
If you were going to give any piece of advice to anyone running next year, what would it be?
Do not train for a marathon by yourself or at least don't do your long runs alone.
The biggest part of a group run, you're going to learn all these tips, pieces of advice because you're out there on a trail in a group talking about it.
Just coming to group training runs, you're going to be fueled and fed everything you need to be successful.
You're a vegan runner. What do you eat?
One of my favorite race-day meals is Ezekiel toast with avocado, almond butter and agave nectar over it. It sounds random, but it's amazing.
I can't really eat before a race, but the night before a race I'm all about quinoa and sweet potatoes.
As a runner, I'm always hungry. You're eating every two or three hours. I always pack my snacks – almonds or a nut mix and veggies. I make a lot of food on Sundays and I just pack things in Tupperware because I know I'm going to be hungry.
Food just tastes better when you're running. All these things just hit your tastes buds and it's electric – everything just tastes so good.
Who's inspiring you?
For me, a big inspiration is definitely my dad. He's been ill for two years. He is my cheerleader throughout life and everything. He respects me on a level almost like I'm not his daughter, but I am at the same time – just the way he talks to me and talks to my family members about me.
He inspires me because I know … that I'll probably never run a marathon with him. The fact that I can't run a marathon with him, it's like I'm doing it for the both of us, it's like I have him right next to me. I have songs on my playlist that remind me of him.
I'm doing it for the both of us. With him looking up to me and being proud of me really inspires me.
(Editor's note: This interview has been condensed for length, but Marquita described at least 15 amazing dishes that you can make out of parsnips, sweet potatoes and zucchini. You should follow her on Instagram for inspiration and cheer her on too.)
Read about our other runners to watch!