Marathon Runner to Watch For: Meet Mark Tudela
There are some incredible, world-class athletes who come to Chicago for the Marathon every October. Watching them at the front of the pack is a pretty amazing opportunity. But they aren't the only athletes to celebrate. There are so many seemingly ordinary Chicagoans taking on this feat that is anything but ordinary. This year, we want to introduce you to some athletes we love and who we hope you'll cheer on from the sidelines as they take on Chicago's biggest running event of the year.
The first marathon runner to watch for is one of our #Sweatworking regulars, Mark Tudela.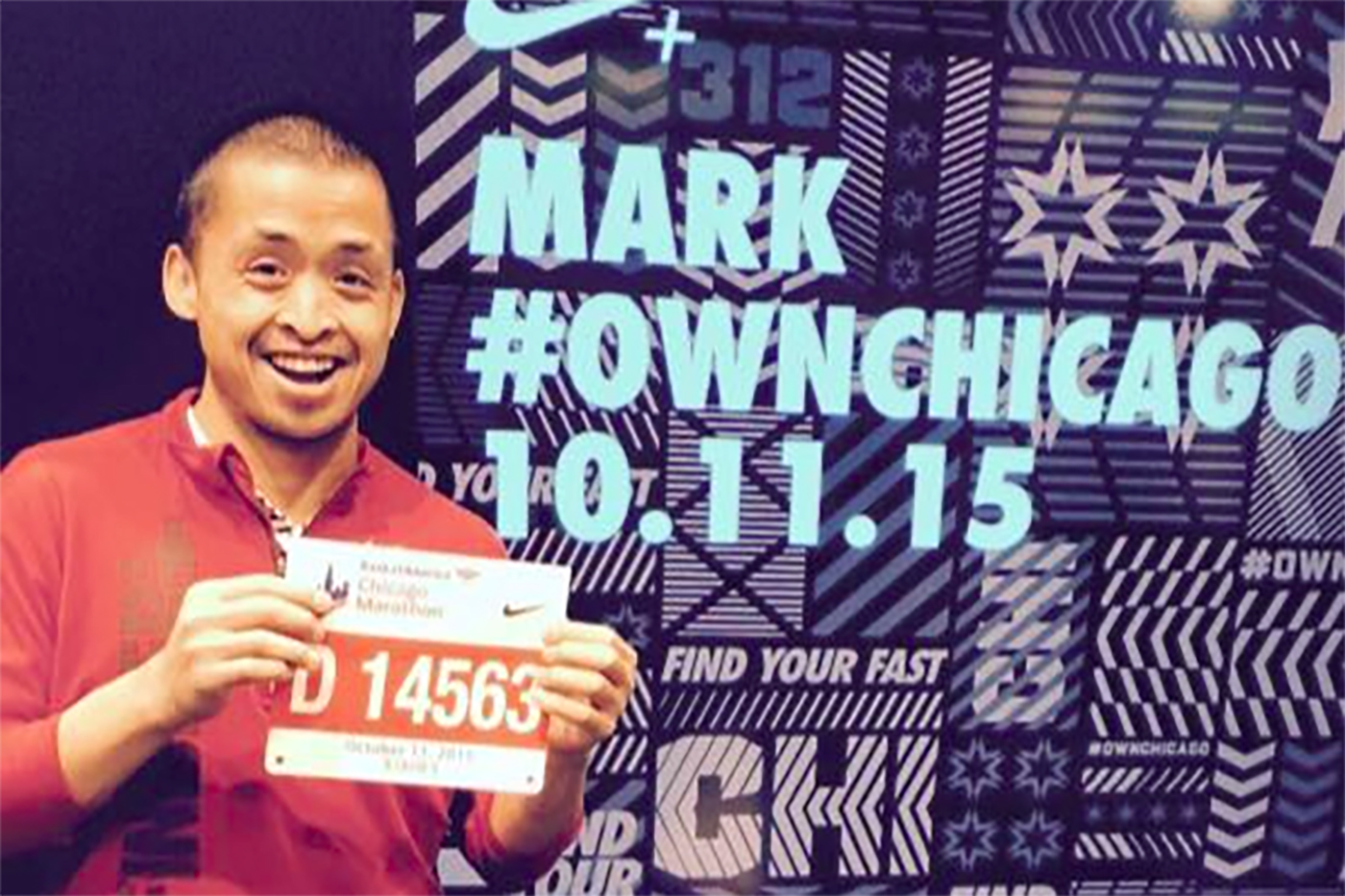 Mark is one of those incredible people who always has a smile on his face and a can-do attitude. You'll find him at a wide variety of fitness events, bringing optimism and joy to everyone with whom he crosses paths.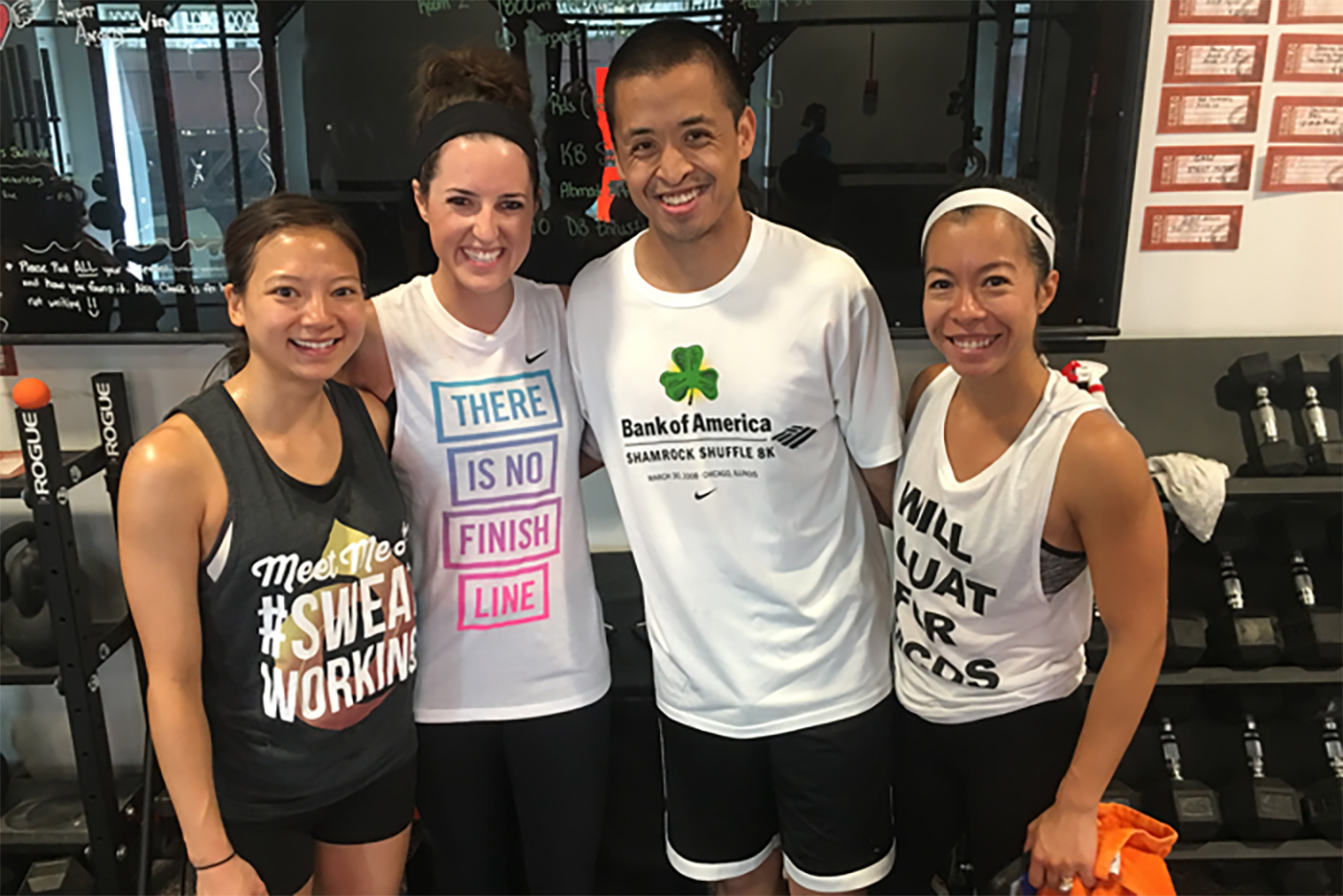 ASL: What has been your journey to fitness?
MT: I fell into fitness. I joined Equinox to just get in shape. On the side, I did the occasional 5K. I'm in finance and a while back I worked for [Chicago Marathon sponsor] Bank of America. I volunteered for the finish line medals and that's how I got inspired to do the marathon. Everyone was crying and happy and I thought it was something I wanted to do someday, and so I trained to run my first marathon. I thought I'd just see how it went. I liked the journey and wanted to keep going.
What was the transition from running a 5K to running a marathon like for you?
The path from 5K to marathon was very slow. I read a lot about how to prepare and took advice from people I talked to. I still do that in a way. I'm still learning how to properly train and recover.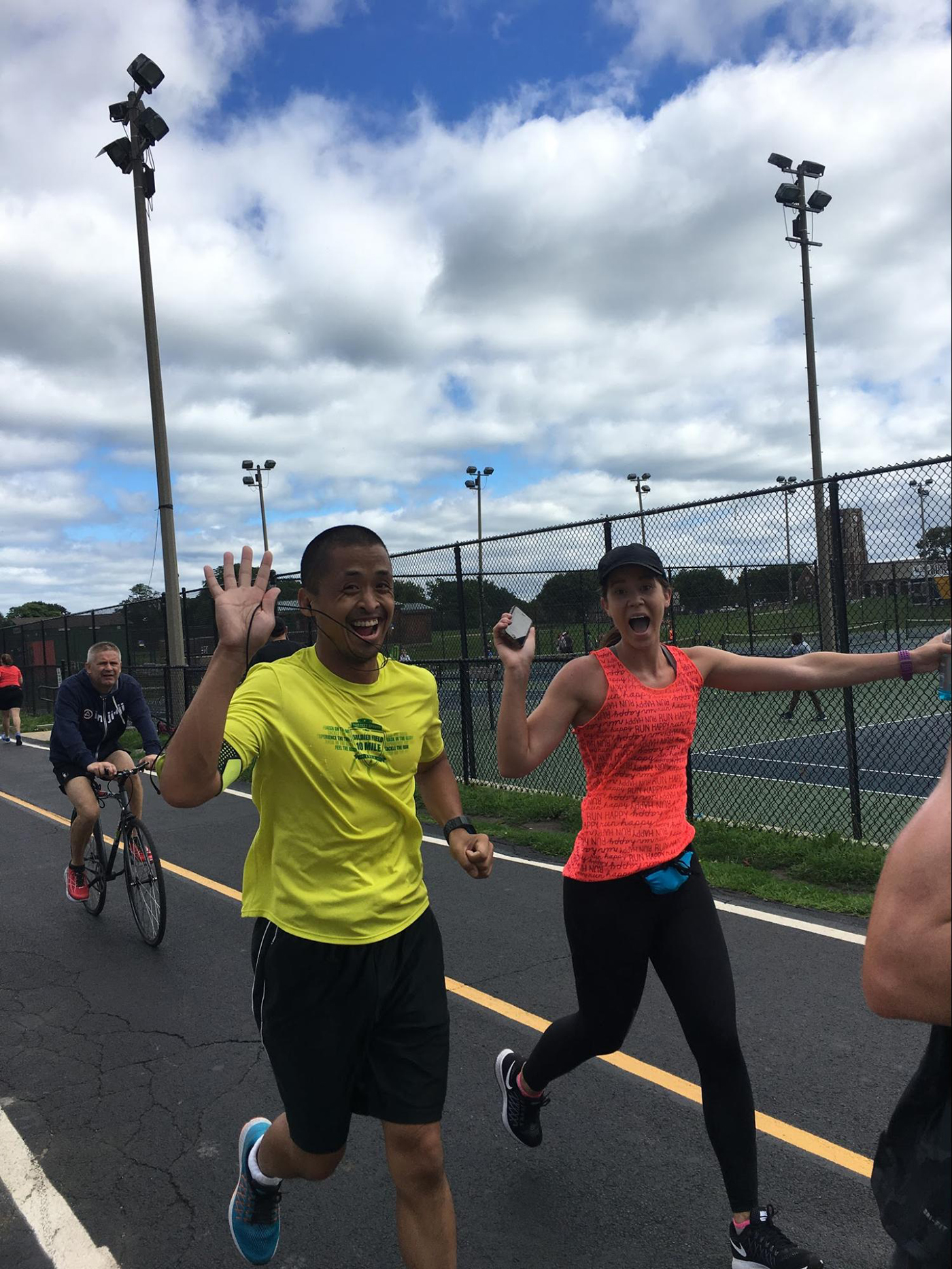 My first marathon was Chicago in 2013. I trained with Nike when they had NTC in Lincoln Park. I was the only guy, but they let me join. I'm still friends with some people (like Cass) who I met through that. I was still working for Bank of America, and [when] they asked for volunteers I  volunteered my sister to hand out finish line medals. When I finished the marathon, a made a bee-line for her to get my medal and pictures. It was really special.
What number marathon is this for you?

This will be my third Chicago Marathon and seventh overall. I've run Nashville twice, a very hilly course and the downhills are awful on your quads because they're so steep. I'm nuts for doing it two times, but there is a good amount of support so I ran it twice. I ran Las Vegas, which was interesting running down the strip. I also ran the Flying Pig in Cincinnati – the whole race has a pig theme – the corrals are called "pig pens."
What is your inspiration to run the Chicago Marathon this year?
My goal this year is a sub-4 [hours]. I haven't gotten there yet. My PR is 4:06. This year, I'm hoping I've done a couple minor tweaks in the training to help me get there.
Another big inspiration is my sister. I've been running for so many years and my sister has started to do the same thing, but is only up to 5 miles. I'm hoping if I continue to keep doing what I'm doing, it will push her into marathon distance so I can run with her. [What] I do inspires her and so part of it is for her.
How is this marathon different for you than previous marathons?

A lot of it has to do with going back to how I've tweaked training. Last year I got injured and didn't finish.Going back through my training logs I've realized that last year I overdid it. This year I wanted to emphasize rest and getting enough sleep, ice baths and deep tissue massage.
What is your key to recovery?
Ice baths have become a thing for me now. It makes me less sore in the morning. It's also important to be getting enough sleep and taking days off. It's as simple as listening to your body. Early on, when I used to work, I'd pile on hard runs and weight training all in the same day and consecutive days, and I'd be totally burned out. Now Tuesday can be a hard day and Wednesday be a total day off, then I'm refreshed by Thursday.
What training plans do you use for the marathon?
I've been using a Nike Run Club plan. Whatever mileage they have I pretty much follow. It's been working so far.
Do you train by yourself or with others?
I like to do a little bit of both. I like having the support of people pushing me on certain training runs, but some days I just want to focus on those ten miles and have no conversation. 
What gear is on your "must" list for the marathon?
An absolute must is a Garmin watch, mostly for pacing. I want to know if there are certain miles I have to push through and then lay off. I run in Nike Pegasus shoes. For shorts, I like Lululemon shorts with compression underneath. 
Is there anything else you want to share with Chicago Marathon Runners?
I want to wish good luck to everyone else running. Whether they are first-timers or seven or eight-time race veterans, best of luck to everyone running. You got it!
If you want to follow along with Mark's race journey, follow him on Instagram at @_offthemark. On race day, watch for Mark on the Bank of America Chicago Marathon Tracker and be sure to cheer him on with us!