Camping in Chicago at Northerly Island
(Disclosure: Clif invited us to experience Camping at Northerly Island free of charge. As always, we only write about the products and experiences that we truly love.)
Before I was too old, independent or interested in the fact that "none of my friends were doing it," camping was how my family enjoyed at least 50 of Minnesota's 10,000+ lakes. My parents' capacity for planning and problem solving during a camping trip knew no bounds. To camp, one must bring one's own temporary home, supply of food, method to cook said food, drinking water, light source, entertainment and disaster plan. Disaster plan, you say? Camping risks include, but are not limited to, wild animals eating all of your food, sun burn, losing the bottom of your bikini in the middle of the swimming beach in front of EVERY BOY, poison ivy, tripping in the dark on the way to the bathroom and teenage angst (at least that's how I remember camping).
So when Clif Bar invited me (and a guest) to experience a low-risk, low-pressure version of camping at Northerly Island, I was in.
Every summer, the Chicago Parks Foundation invites Chicagoans to Northerly Island for a camping experience that requires much less disaster planning, in fact, you don't even have to bring your own tent if you'd rather have the Chicago Parks Foundation pitch one for you.
But because we were their guest, Clif set up our tent in a little private village.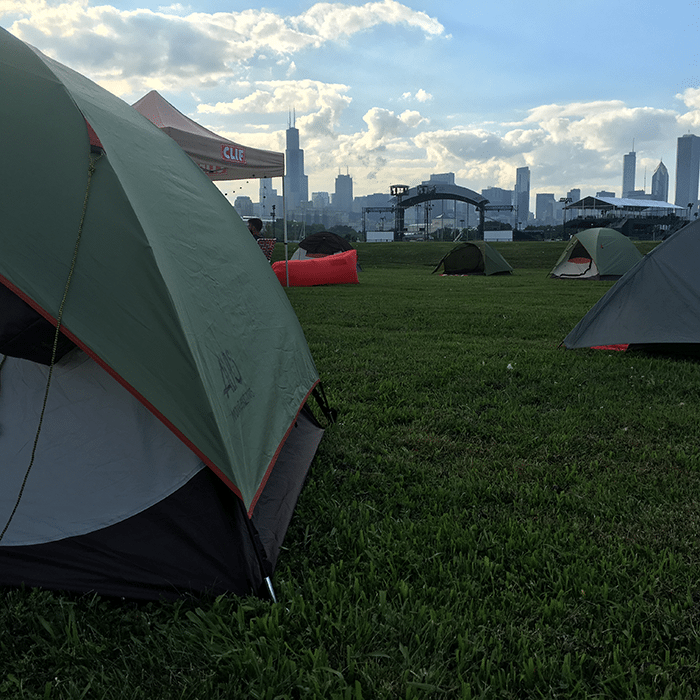 I inflicted much too much nature on the Hubs during a trip to Portland that week, so he opted out of camping and Mananya opted way in.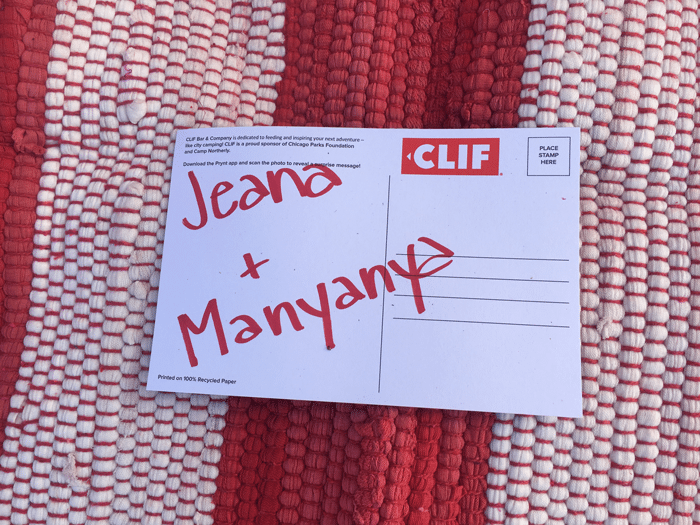 It's always so exciting when you get into the same cabin as your buddies at sleep-away camp.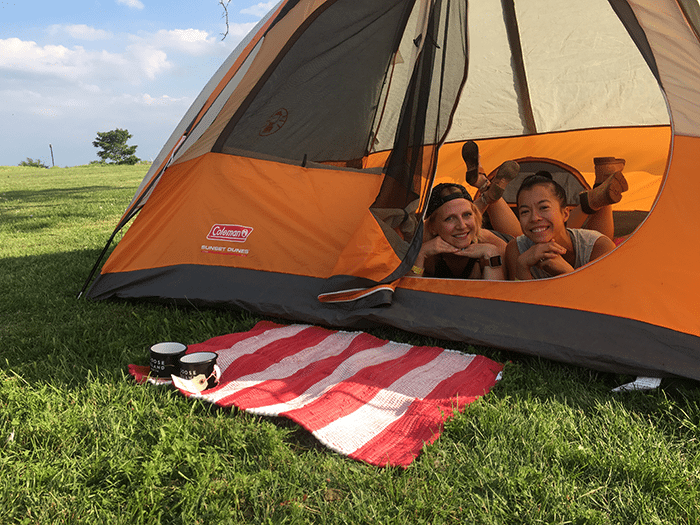 After grabbing the bunks we wanted in the tent (it was a tough choice between left sleeping pad and right sleeping pad), Mananya and I went to check out the beer tent where Goose Island created a free-flowing hop-fueled experience for all attendees.
We found camping mugs labeled with our names, which is something you may want to try at your next party. You'll go through far fewer glasses.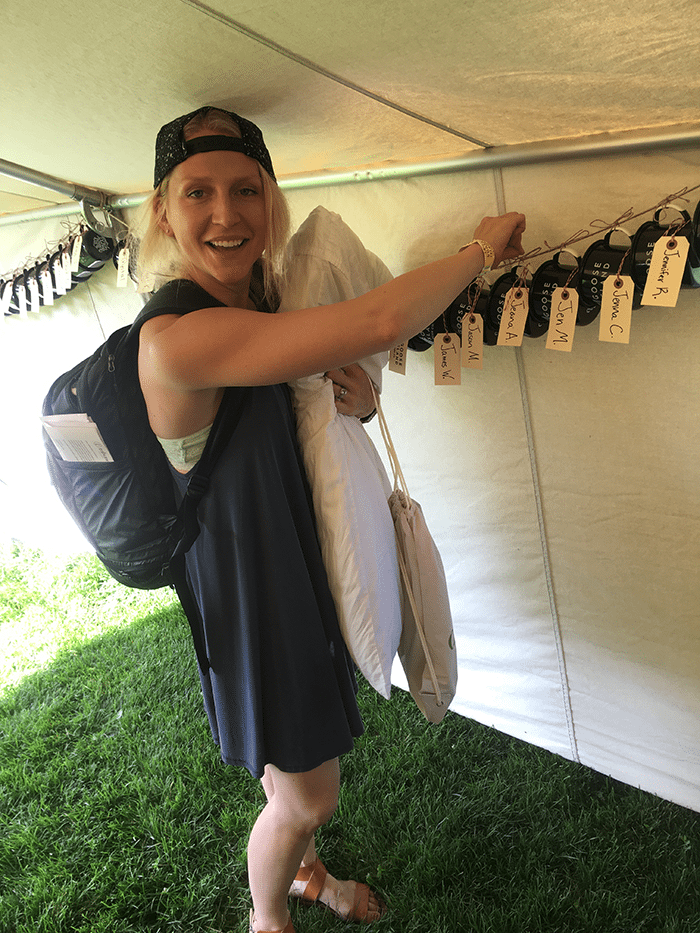 On tap, Goose Island had a beer that I feel like I dreamed up – a 9-percent-alcohol beer with citrusy flavors aged in tequila barrels that attendees were salivating over. This dream's name was Sophia, but I can't find a link to her anywhere. It feels like we accidentally tried a really expensive, rare wine from our friends' parents' basement, but we have no idea the value of the thing we tried.
Here's Sophia by the lake.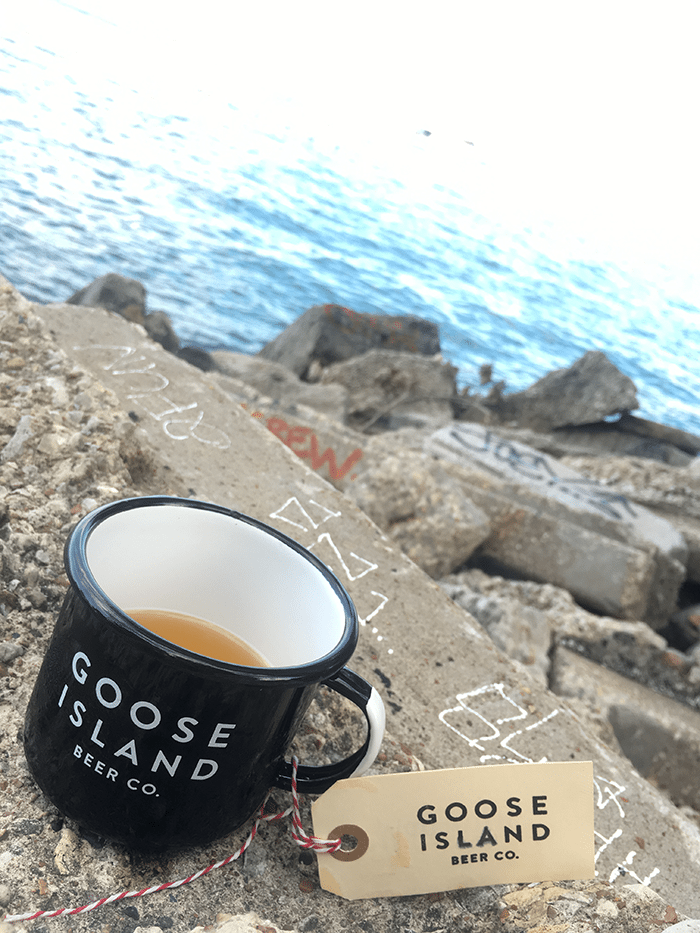 Onto dinner. In an adorable picnic setting, Mananya and I sat with two couples, one pair of empty nesters who made their way back to the South Loop and a kid-free couple that calls Wrigleyville home.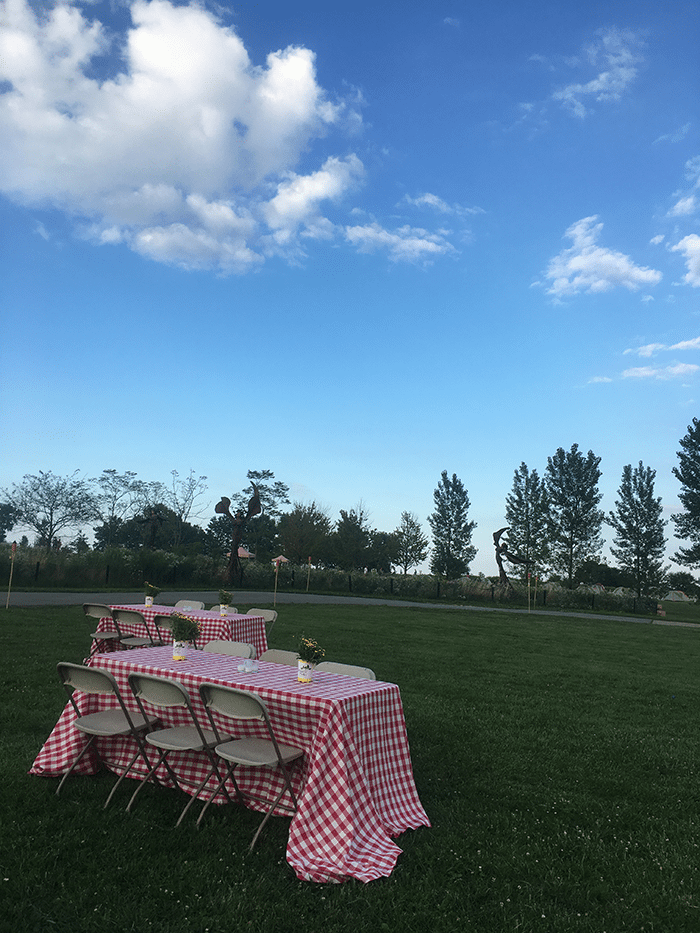 After dinner, our new friends joined us for a hike – the city version of a hike – around Northerly Island. If you haven't walked around in this beautiful nature area, you're missing out on a 91-acre treat just southeast of Soldier Field.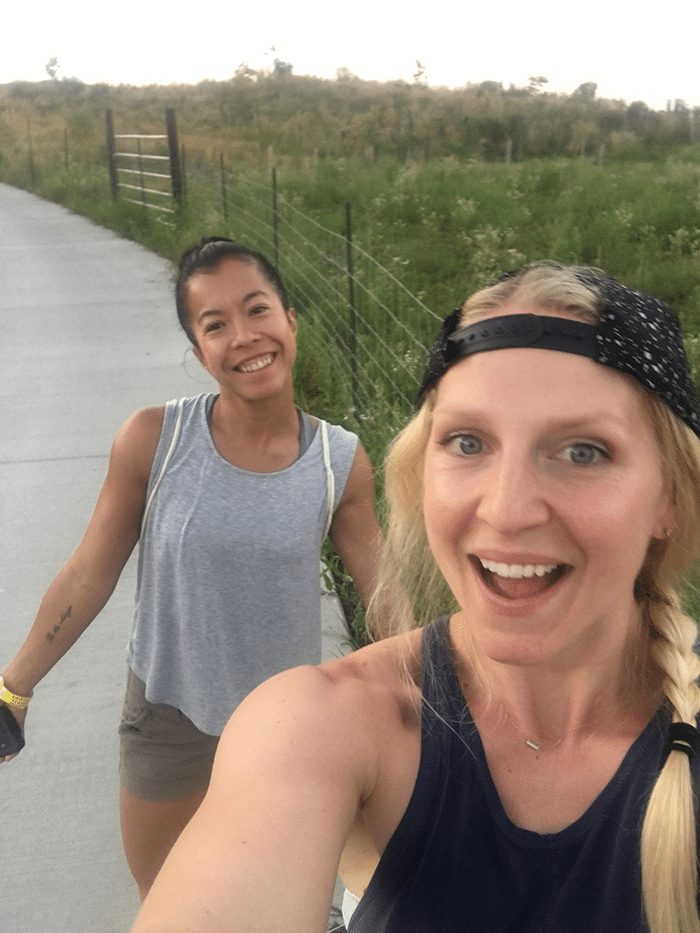 Perfect timing for sunset.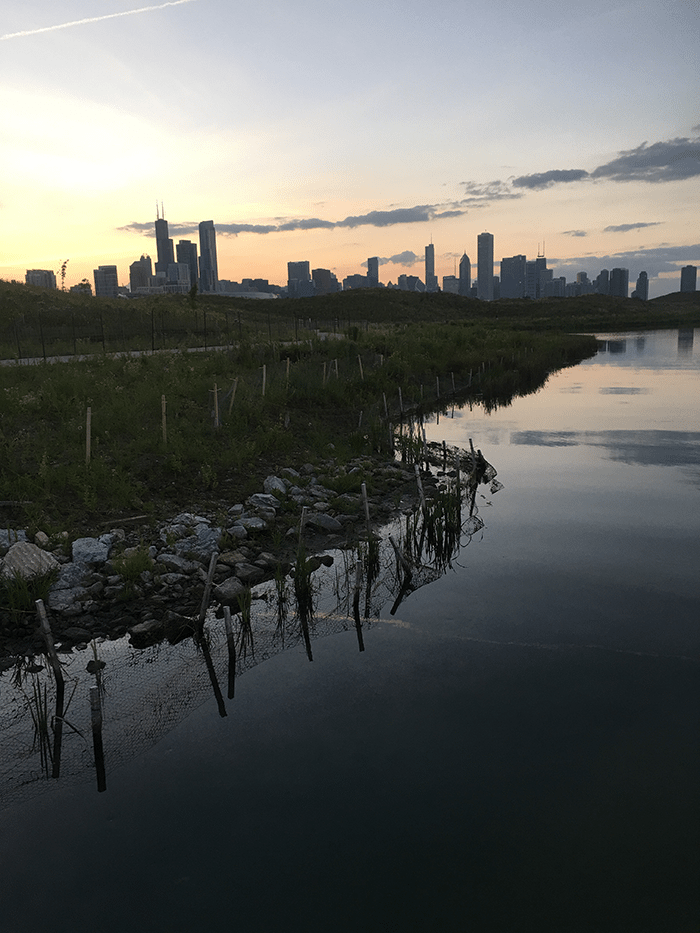 After sunset, we settled in around the campfire to enjoy music from Waxahatchee over nut-butter s'mores that celebrated Clif's new nut-butter flavors. Larger-than-life snacks and entertainment in a larger-than-life chair.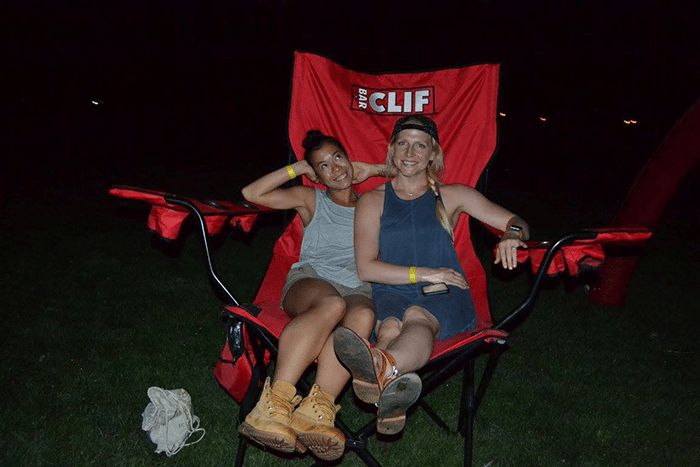 (This photo is courtesy of the Chicago Parks Foundation)
In the morning, as bleary-eyed campers unzipped their tents, attendees enjoyed Goose Island's Sofie (not to be confused with Sophia), coffee, breakfast, yoga and paddle boarding before checking back into city living.
If you want to pitch your tent and sit around a fire at Camp Northerly for this once-a-summer experience, keeps your eyes open for summer 2017 details by subscribing to the Chicago Parks Foundation's email list or like them on Facebook.
Let us know!
Did this post help you get closer to achieving one of your goals?